As an Amazon Associate, I earn from qualifying purchases. There is no extra cost to you. Thank you if you use our links; we appreciate it!  Learn More.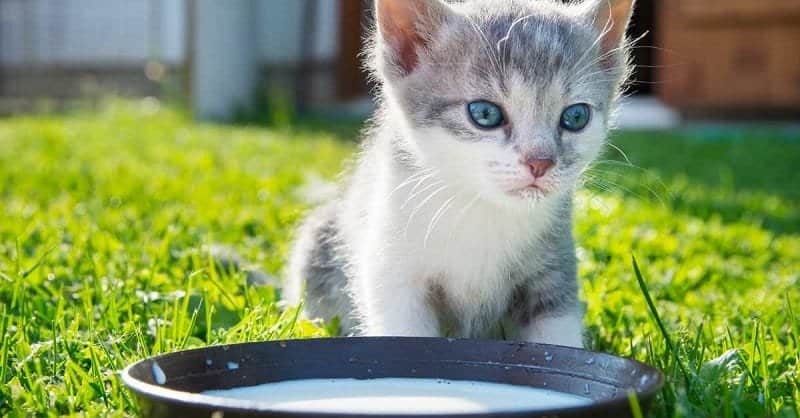 Quenching Your Feline Friend's Thirst for a Refreshing Summer
As the sun stretches its golden rays and the temperatures rise, our four-legged companions embark on their own seasonal journey – navigating the sizzling days of summer.
Just like us, our beloved cats need proper hydration to thrive and remain resilient in the face of the heat. With their unique physiology and inherent behaviors, ensuring your feline friend's hydration becomes a top priority during this time of year.
Welcome to our guide on the Best cat hydration techniques at home in Summer where we'll delve into a treasure trove of insights, tips, and creative strategies to keep your cat cool, comfortable, and hydrated all summer long.
From understanding their thirst cues to crafting enticing hydrating treats, we're here to equip you with the knowledge and tools needed to make this summer a refreshing oasis of well-being for your feline companion.
So, let's embark on this journey to quench their thirst and ensure their health and happiness under the sun!
Understanding the Importance of Hydration for Cats
In the intricate tapestry of feline health and happiness, there's a thread that weaves through every aspect of their well-being: hydration. Just as a blooming flower relies on water for its vitality, so does your furry friend depend on proper hydration to flourish. As we embark on a journey to unravel the significance of maintaining your cat's well-hydrated state, we're presented with a narrative that spans the essential role of hydration and its amplified importance, especially during the scorching embrace of summer.
Read: How do cats keep themselves cool in summer?
The Vital Role of Proper Hydration in Your Cat's Health
At the core of your cat's health lies a simple yet paramount truth: hydration is the cornerstone of vitality. Just like humans, cats are predominantly composed of water – a staggering 60-70% of their bodies is made up of this life-sustaining liquid. This fluid isn't just a passive participant; it's a driving force behind crucial bodily functions. From aiding digestion and regulating body temperature to facilitating nutrient absorption and supporting organ function, water is the unsung hero that keeps the symphony of your cat's physiology in harmonious balance.
Recognizing the Significance of Keeping Your Cat Well-Hydrated, Especially in Summer
As summer unfurls its warm embrace, the significance of hydration becomes magnified. Cats, inherently sensitive to temperature changes, are prone to dehydration when the mercury rises. Unlike humans, felines don't possess a strong thirst drive, which makes it crucial for cat owners to take a proactive approach in ensuring their hydration. Dehydration can lead to a cascade of health issues, from urinary tract problems and constipation to lethargy and even kidney damage. Hence, maintaining optimal hydration is a year-round responsibility, but the stakes are even higher when the sun's intensity peaks.
In the quest to elevate your cat's quality of life, this guide emerge as a compass, guiding you through a landscape of innovative strategies. It's not merely about placing a bowl of water within reach; it's a mindful practice that involves understanding your cat's preferences, incorporating creative elements, and ensuring they have access to hydration wherever their paws take them.
As you embark on this journey, consider the symphony of techniques that range from enticing water fountains and flavor-infused refreshments to the playful dance of ice cubes and the strategic placement of multiple water stations. Each technique is a brushstroke in a masterpiece that celebrates your commitment to your feline companion's health, happiness, and vitality.
In summation, the importance of hydration for cats is a chapter in their well-being that can't be overlooked. It's a chapter that spans every season, but it takes center stage during the heatwaves of summer. As you delve into the intricate dance of maintaining your cat's hydration, remember that you're not just offering water – you're offering life, comfort, and the foundation for a long, joyful journey together.
Best Cat Hydration Techniques at Home in Summer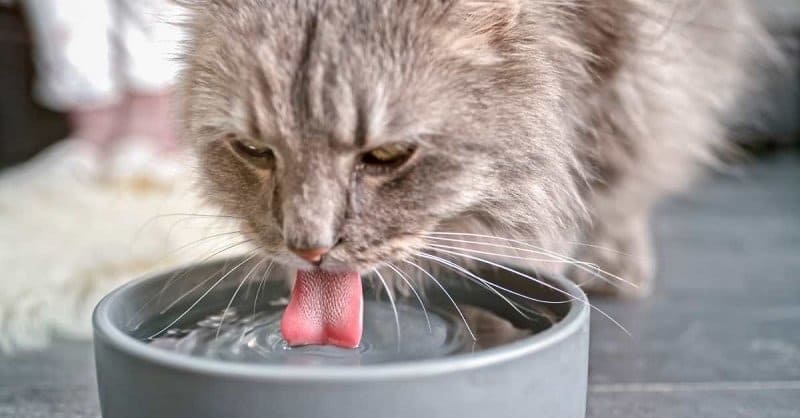 1. Access to Fresh Water
The Basics: Providing Clean and Fresh Water at All Times
Imagine a world without water – it's a stark reality that showcases its vital importance. For your feline companion, water is more than just a thirst quencher; it's the driving force behind an array of biological functions. From digestion and temperature regulation to nutrient absorption and waste elimination, water is the unsung hero that orchestrates the symphony of life within your cat's body.
As the mercury climbs and the sun's embrace intensifies, the significance of water amplifies. Cats, inherently sensitive to temperature changes, require additional hydration during the sweltering days of summer. Dehydration, a looming threat, can lead to a host of health issues – urinary tract problems, constipation, lethargy, and even kidney complications. To counter this, providing clean and fresh water is a duty that takes center stage in the theater of responsible pet ownership.
Placing Multiple Water Bowls in Convenient and Accessible Locations
A single water bowl may seem sufficient, but the essence of strategic hydration goes beyond the surface. In the symphony of cat care, consider the nuances that come into play. Cats, known for their finicky nature, may prefer their water served in particular vessels or from specific sources. By scattering multiple water bowls throughout your home, you offer your feline friend an array of choices, inviting them to quench their thirst from a place that resonates with them.
Convenience is key, not only for you but also for your cat. Placing water bowls in accessible and frequently visited locations caters to your pet's natural behavior. Consider spots near their feeding area, resting places, and spots where they like to observe the world. Accessibility ensures that your cat doesn't need to embark on a journey to find refreshment; it's right within paw's reach.
As you embark on the journey of responsible hydration, remember that providing access to clean and fresh water is a multi-faceted endeavor. It's more than just placing a bowl; it's an ode to life, health, and your commitment to your feline friend's well-being.
2. Elevated Water Bowls
Elevating Water Bowls to Align with Your Cat's Natural Drinking Posture
Imagine this: a serene oasis where your feline friend approaches their water source with a grace and comfort that mirrors their natural instincts. Elevated water bowls, a fixture that is steadily gaining recognition in the world of cat care, aim to do just that. Unlike traditional bowls placed on the ground, elevated water bowls are strategically designed to align with your cat's unique anatomy and posture while drinking.
Cats, blessed with an elegance that defines their every move, have a distinctive drinking posture. When they lean over to lap up water, their whiskers, sensitive to touch, may sometimes come in contact with the sides of a traditional bowl. This seemingly minor inconvenience can cause whisker fatigue – a sensation that cats find discomforting. Elevated water bowls eliminate this by offering a more ergonomic and inviting drinking experience, allowing your cat to indulge in their favorite pastime without any hindrance.
Encouraging Comfortable and Frequent Drinking
Hydration isn't just about sating thirst; it's a ritual that intertwines with your cat's overall well-being. Elevated water bowls invite your feline friend to embrace hydration in a way that complements their natural rhythm. The comfortable posture facilitated by these bowls encourages leisurely drinking, fostering a sense of relaxation during every sip.
Moreover, the elevated design promotes cleaner water, as it reduces the likelihood of debris or contaminants finding their way into the bowl. The fresh and inviting water beckons your cat to partake in the act of drinking more frequently, ensuring that they remain adequately hydrated throughout the day.
Elevated water bowls are not merely vessels for water; they are portals to a more comfortable and natural drinking experience for your beloved feline. As you embark on the journey of nurturing your cat's well-being, consider embracing this simple yet impactful technique that aligns with their instincts. With elevated water bowls, you're not just offering refreshment – you're creating an oasis of comfort, health, and happiness for your cherished companion.
3. Adding Ice Cubes to Water
The Cool Effect: Enhancing Water Appeal with Ice Cubes
Imagine your feline companion approaching their water bowl, their whiskers tingling with anticipation. As they peer into the bowl, their curiosity piqued, they find something unexpected – glimmering ice cubes floating like crystalline treasures. The ice cubes, with their enchanting allure, enhance the water's appeal and transform the act of drinking into a delightful experience.
The addition of ice cubes brings an element of novelty to the water bowl, capturing your cat's attention and inviting them to explore the cool oasis you've created. Just as children delight in ice pops on a scorching day, your cat, too, can revel in the refreshing sensation of chilled water. The ice cubes not only maintain the water's cool temperature but also serve as a sensory delight that resonates with your feline friend's inquisitive nature.
Creating a Refreshing Water Source for Your Cat
In the tapestry of cat care techniques, adding ice cubes to water stands as a beacon of innovation, offering your cat a refreshing respite from the heat. This simple yet impactful gesture demonstrates your commitment to ensuring their well-being, even during the hottest days of summer. By transforming a basic necessity into an inviting indulgence, you're creating an oasis of comfort and pleasure for your cherished companion.
As you prepare your cat's water bowl, drop in a few ice cubes – the ambassadors of coolness that transform an ordinary drink into a refreshing adventure. The ice cubes release a gentle chill into the water, making it an enticing destination for your cat to return to throughout the day. The subtle symphony of clinking ice and water creates an auditory sensation that complements the visual delight, engaging multiple senses and making the act of drinking a multisensory experience.
4. Hydrating Wet Foods
Incorporating Wet Foods with High Moisture Content
Picture a scene where your feline friend approaches their meal with eager anticipation. Before them lies a bowl adorned with a delectable feast – a symphony of flavors and textures that promises not only culinary delight but also the essential hydration they crave. Hydrating wet foods, brimming with moisture, bring an oasis of refreshment to your cat's dining experience.
These moist morsels are a culinary masterpiece, a medley of nourishment and hydration that caters to your cat's biological needs. Their high moisture content not only satiates your cat's thirst but also aids in maintaining their overall health. As your cat indulges in the savory embrace of hydrating wet foods, they're simultaneously sipping on nature's elixir – a fusion of taste and refreshment that nourishes both body and soul.
Choosing Hydrating Cat Foods and Nutritional Balance
As the steward of your cat's well-being, your role in their journey towards optimal hydration is pivotal. When selecting hydrating wet foods, embark on a quest for quality and balance. Seek foods that not only satisfy your cat's taste buds but also meet their nutritional needs. The market offers a cornucopia of options, each a canvas painted with flavors that your cat may find enticing.
While embracing the indulgence of hydrating wet foods, remember the importance of nutritional equilibrium. The quest for hydration should never compromise the quest for essential nutrients. Your feline companion deserves a harmonious blend of flavors, textures, and nourishment that nurtures their well-being. Seek foods that encapsulate the symphony of taste, hydration, and health in every delectable bite.
Read: Older cats in hot weather
5. Homemade Hydration Treats
Crafting DIY Cat-Friendly Frozen Treats for Extra Hydration
Imagine a scene where you, the maestro of care, gather an array of wholesome ingredients. With a dash of ingenuity and a sprinkle of affection, you embark on a culinary adventure that transcends the ordinary. Crafting homemade hydration treats is an artistry that requires no canvas, only a freezer and a willingness to indulge your cat's senses.
These frozen marvels are more than just treats; they are tokens of love and wellness. By blending ingredients that resonate with your cat's palate and hydration needs, you create frozen delights that are not only scrumptious but also a source of refreshment. The magic lies in your ability to tailor these treats to your cat's preferences, ensuring each bite is a captivating sensation that leads to quenched thirst and a contented heart.
Offering Fun and Refreshing Treats to Keep Your Cat Hydrated
In the realm of feline companionship, the smallest gestures often hold the most profound meaning. As you present your cat with a homemade hydration treat, you're not merely offering a frozen morsel – you're presenting an experience that intertwines fun, refreshment, and care. The excitement in your cat's eyes and the playful anticipation that dances in their paws mirror the joy that crafting these treats brings to your heart.
As the caretaker of your cat's well-being, you understand that hydration is not just a physical need; it's a pathway to vitality and happiness. The world of homemade hydration treats beckons with an invitation to nourish your cat's body and spirit. Through these treats, you're not just quenching their thirst; you're savoring a shared moment of joy that strengthens the bond between human and feline.
6. Water Fountains for Cats
Exploring the Benefits of Water Fountains for Encouraging Hydration
Picture a serene oasis in the heart of your home, where the gentle murmur of flowing water beckons your cat to partake in a refreshing drink. Water fountains for cats offer a mesmerizing blend of practicality and allure, designed to captivate both you and your feline companion. These ingeniously crafted devices are more than just mere accessories; they are hydration havens that cater to your cat's instincts.
The allure of water fountains lies in their ability to mimic the appeal of natural water sources. Cats, with their inherent curiosity, are drawn to the sound and movement of flowing water. A cat water fountain taps into this instinct, encouraging them to drink more frequently and thus promoting better hydration. With its continuous circulation and filtration system, the water remains fresh, oxygenated, and free from impurities, offering a pristine oasis for your discerning cat.
Selecting and Introducing the Right Water Fountain for Your Cat
As you navigate the world of water fountains, you'll find an array of designs that range from minimalist to ornate, ensuring there's a perfect match for your home decor and your cat's preferences. When selecting the ideal water fountain, consider factors such as size, material, and ease of cleaning. Opt for a design that complements your cat's natural drinking posture, allowing them to hydrate comfortably.
Introducing a water fountain to your cat's environment is a moment of anticipation and curiosity. Just as a maestro unveils a symphony's overture, you unveil a new chapter of their hydration journey. Begin by placing the water fountain in a quiet, accessible location that aligns with your cat's daily activities. Allow them to explore this new addition at their own pace, observing their reactions and interactions. Many cats are naturally intrigued by the flowing water and may begin using the fountain almost immediately.
Read: The potential mistakes that can inadvertently compromise our indoor cats' cool living environments
7. Flavorful Water Infusions
Adding Safe and Cat-Friendly Flavors to Water for Enhanced Appeal
Imagine the symphony of aromas and tastes that can grace your cat's water bowl. Just as a gourmet chef layers ingredients to craft a masterpiece, you can enhance your cat's hydration journey with safe and cat-friendly flavors. Infusing water with a delicate hint of flavor not only elevates its appeal but also entices your cat to explore hydration with newfound curiosity.
While cats are known for their discerning palates, they are also creatures of curiosity. Introducing subtle flavors to their water awakens their senses, making the act of drinking a multisensory experience. Consider adding a touch of low-sodium chicken broth or tuna water to their water bowl. These familiar flavors can pique their interest and encourage them to take more sips throughout the day.
Infusing Water with Herbs and Fruits for a Hydration Boost
The art of hydration is elevated to new heights with the infusion of herbs and fruits. Just as a refreshing summer breeze rejuvenates the spirit, infusing water with these natural elements revitalizes your cat's drinking routine. A few fresh mint leaves, a slice of cucumber, or a few crushed berries can transform water from a simple necessity to an irresistible elixir.
When selecting herbs and fruits for infusion, it's essential to prioritize your cat's safety. Some herbs and fruits that are safe for humans can be harmful to cats. Opt for cat-friendly options such as catnip, cat grass, and a small amount of parsley. These additions not only add a hint of flavor but also provide supplementary benefits like aiding digestion and offering a natural source of vitamins.
With each delicate sip, your cat embarks on a journey of discovery – one that combines the familiar with the novel, the practical with the delightful. Flavorful water infusions encapsulate the essence of summer's pleasures, where every drop becomes a celebration of life and vitality. As the sun-dappled days unfold and the world comes alive with warmth, your cat's hydration experience becomes a cherished ritual that nourishes their body and soul. So go ahead, infuse their water with the magic of flavors and let their taste buds dance with delight.
8. Monitoring Hydration Levels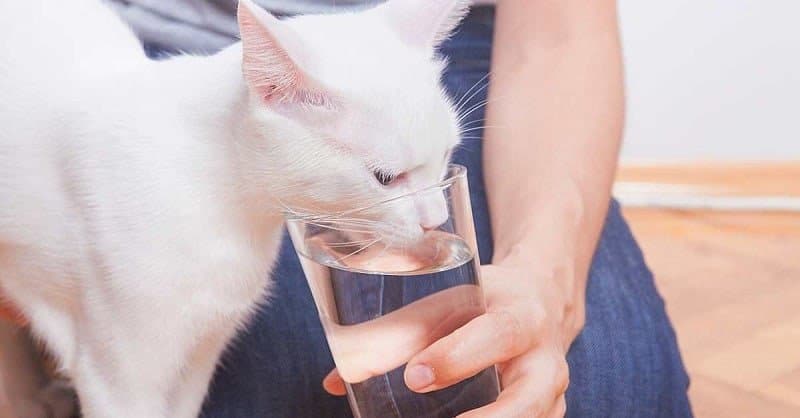 Observing Your Cat's Water Intake and Urination Patterns
The language of hydration is woven into the fabric of your cat's everyday life. It starts with the gentle lap of water, the soft click of paws against the floor, and the satisfied grooming that follows. As a vigilant observer, you become attuned to these rhythms, recognizing the patterns that define your cat's relationship with water.
Take note of how often your cat visits their water bowl and the amount they consume. Is their water intake consistent, or have you noticed any changes? Keep in mind that factors such as diet, age, and activity level can influence their hydration needs. Equally important is monitoring their urination patterns. While it may not be the most glamorous aspect of caregiving, your cat's litter box holds valuable insights into their overall health. A well-hydrated cat produces pale yellow urine, whereas darker, concentrated urine can indicate a need for increased water intake.
Recognizing Signs of Dehydration and Taking Action
Dehydration, like a shadow cast by the sun, can quietly creep into your cat's life, especially during the sweltering days of summer. By staying attuned to their behavior and appearance, you can catch the early whispers of dehydration and intervene before it takes hold. Common signs of dehydration include lethargy, loss of appetite, dry or sticky gums, and sunken eyes.
If you notice any of these signs, swift action is your greatest ally. In the realm of Cat Hydration Techniques in Summer, recognizing dehydration serves as the compass guiding you toward effective solutions. Offer fresh water, encourage them to drink, and consider consulting your veterinarian for guidance. Remember, dehydration is a condition that requires timely attention to prevent further complications.
9. Ensuring Clean Water Sources
Regularly Cleaning and Refilling Water Bowls and Fountains
Imagine stepping up to a bubbling spring, the water shimmering with clarity and the gentle murmur of freshness dancing on the air. This is the experience we aim to offer our cats with every sip they take. Regular cleaning and refilling of water bowls and fountains play a pivotal role in this endeavor. Cats are naturally drawn to pristine water, and the act of refreshing their water source not only promotes hydration but also demonstrates your unwavering care.
A well-maintained water bowl or fountain not only appeals to your cat's senses but also ensures that contaminants are kept at bay. Bacteria, dust, and debris can accumulate over time, affecting the quality of the water. By regularly cleaning the bowls and fountains, you remove any potential barriers to your cat's hydration journey.
Providing a Fresh and Inviting Hydration Station
Just as we are drawn to clean and welcoming spaces, cats are naturally attracted to water sources that exude freshness. Imagine yourself in a serene garden with flowers in full bloom, their fragrant petals inviting you to linger and enjoy. In the same way, a fresh and inviting hydration station beckons your cat to quench their thirst.
As guardians, we hold the brush that paints this inviting picture. Ensure that your cat's water bowls and fountains are positioned away from litter boxes and food to create a distinct and appealing hydration zone. Consider using stainless steel or ceramic bowls, as they are less likely to retain odors and are easier to clean. Additionally, providing multiple water stations throughout your home ensures that your cat has easy access to hydration wherever they roam.
Frequently Asked Questions (FAQs)
How much water should a cat drink in 24 hours?
Cats' hydration needs vary based on factors like age, size, diet, and environmental conditions. On average, a healthy cat may need to drink around 5 to 10 ounces (150 to 300 milliliters) of water per day. Wet food can contribute to hydration levels, but it's essential to monitor your cat's water intake to ensure they're adequately hydrated.
How To Make Cat Drink Water When Sick?
When a cat is sick, it is important to ensure it stays hydrated to aid in its recovery. If you find that your cat is reluctant to drink water, there are several methods you can try to encourage it to stay hydrated. Firstly, consider changing the water source. Cats are known to be selective, so offering them filtered or bottled water might be more appealing than tap water. Alternatively, you could try adding a small amount of low-sodium chicken broth to their water bowl to enhance the flavor and entice them to drink.
Another method to encourage a sick cat to drink water is to try using a different type of water dish. Cats may prefer shallow dishes or water fountains that mimic running water. Additionally, you could place multiple water bowls in different locations around your home to make it more convenient for your kitty to access water when it needs it.
You can also try enticing your cat to drink water by adding some moisture to their food. Mixing wet food with water can increase its water content and ensure your cat receives hydration while enjoying its meal. You could also experiment with freezing chicken or fish broth into ice cubes and adding them to your cat's food as a treat.
Monitoring your cat's water intake is essential when it's sick. Keep a watchful eye on their water dish and make sure it is always filled with fresh water. Washing the water bowl regularly will also ensure it remains clean, as some cats may avoid drinking from a dirty dish.
If you've tried various methods and your cat is still not drinking water, it is crucial to seek veterinary assistance. A veterinarian will be able to determine the underlying cause of your cat's aversion to drinking water and provide appropriate treatment to help your furry friend recover. Remember, keeping your cat hydrated is crucial for its overall well-being, especially when it is unwell.
How To Force A Cat To Drink Water?
Cats, like any other animals, require proper hydration to maintain good overall health. However, some cats can be quite finicky when it comes to drinking water. If you find yourself concerned about your cat's water intake and want to encourage them to drink more, there are a few strategies you can try.
Firstly, ensure that your cat has access to fresh, clean water at all times. Cats prefer running water, so consider investing in a cat fountain or dripping faucet to pique their interest. Additionally, placing multiple water bowls throughout your home can also make water more easily accessible.
Adding wet food to your cat's diet can also increase their water intake. Wet food has a higher moisture content compared to dry kibble, helping to keep your cat hydrated. If your cat is not accustomed to wet food, gradually introduce it into their diet to avoid stomach issues.
Another option is to make the water more enticing by infusing it with a flavor your cat enjoys. Some cats may prefer their water to have a slight taste, so try adding a small amount of tuna juice or low-sodium chicken broth to the water bowl. Be sure not to use excessive amounts, as this may discourage your cat from drinking plain water.
In some cases, your cat may be more inclined to drink from unconventional sources, such as dripping faucets or bathroom sinks. If this behavior is common, consider providing your cat with access to these water sources under controlled conditions to ensure their safety.
Lastly, if your cat continues to show signs of dehydration or reluctance to drink water, it is essential to consult with a veterinarian. They can provide a thorough examination to rule out any underlying health issues or offer additional advice tailored to your cat's individual needs.
Remember, it's crucial to be patient and try multiple methods to find what works best for your cat. Ensuring your cat stays hydrated is necessary for their well-being, so don't hesitate to explore different strategies until you find the one that suits your feline friend.
How can I hydrate my cat quickly?
There are several ways to hydrate your cat quickly and ensure they are getting enough fluids. First and foremost, it is important to always provide fresh, clean water for your cat. Make sure the water bowl is easily accessible and in a location where your cat feels comfortable drinking.
Some cats prefer running water, so you may consider investing in a pet water fountain. This can encourage them to drink more.
Another method to hydrate your cat is by adding wet food to their diet. Wet food has a higher water content and can provide additional hydration.
Additionally, you can try offering your cat flavored water, such as tuna juice or low-sodium chicken broth. This can entice them to drink more and add a little extra flavor to their water.
Lastly, if you notice that your cat is not drinking enough water, consult your veterinarian. They can provide further guidance and recommend additional options to hydrate your cat effectively.
How can I hydrate my cat naturally?
If you're concerned about keeping your cat hydrated and want to explore natural methods, there are a few options you can consider. First and foremost, make sure your cat always has access to clean, fresh water.
This may sound obvious, but some cats prefer running water or find it more enticing when it's placed away from their food. You could try using a pet water fountain or moving their water bowl to a different location in your home.
Additionally, you can increase your cat's water intake by incorporating wet food into their diet. Canned or homemade meals have higher moisture content compared to dry kibble, helping to keep your feline friend hydrated.
How do you hydrate a cat that won't drink?
If you have a cat that is not drinking enough water, it is essential to find ways to keep them hydrated. Here are some strategies to help you hydrate a cat that won't drink:
Fresh Water: Ensure that fresh, clean water is readily available for your cat at all times. Cats are generally attracted to moving water, so consider using a water fountain or a dripping faucet to entice them to drink.
Wet Food: Incorporate wet cat food into your cat's diet. Wet food has a higher water content than dry kibble. You can also add a bit of warm water to their food to increase their fluid intake.
Ice Cubes: Some cats enjoy playing with ice cubes and licking the melted water, providing a fun and refreshing way to stay hydrated. Place a few ice cubes in your cat's water bowl or offer them on a separate plate.
Broth or Tuna Juice: Adding a small amount of low-sodium chicken or beef broth, or tuna juice, to your cat's water can make it more alluring. The enticing flavor and aroma may encourage your cat to drink more.
Water Enhancers: There are cat-safe water enhancers available in pet stores that can add flavor to your cat's water, making it more enticing. These enhancers often come in different flavors such as chicken or salmon.
Syringe Feeding: If your cat refuses to drink, you can try syringe feeding water. Fill a syringe with water and slowly squirt small amounts of water into the side of their mouth, being careful not to cause discomfort.
Remember, if you notice that your cat is consistently not drinking and becomes lethargic or shows signs of dehydration, it is crucial to consult a veterinarian. They can offer further guidance and assess any underlying health issues that may be causing your cat's decreased water intake.
How can I stimulate my cat to drink water?
If you're concerned about your cat's hydration and want to ensure they are drinking enough water, there are several ways you can stimulate them to drink more.
First and foremost, make sure your cat has access to clean, fresh water at all times. Ensure that their water bowl is cleaned daily and filled with cool water. Cats are sometimes particular about the location of their water source, so try placing multiple water bowls around the house in different areas.
Some cats prefer running water, so using a cat water fountain can be a great way.
Cats also have a natural instinct for hunting, so consider using puzzle toys that dispense water or hiding small water bowls around the house to encourage them to explore and drink from different sources.
Lastly, you can try adding flavor to their water by using a little bit of tuna juice or low-sodium chicken broth, but make sure it is safe for cats and doesn't contain any harmful ingredients.
Remember, stimulating your cat to drink water is essential for their overall health and well-being.
Can I force my cat to drink water?
If you are concerned that your cat isn't drinking enough water, it's important to understand that you cannot force them to drink. Cats are known for being independent creatures, and they will typically drink when they feel the need to.
However, there are a few things you can do to boost your cat to drink extra water.
One option is to provide a clean and fresh water source, ensuring that the bowl is cleaned regularly and the water is changed daily. Cats often prefer running water, so you may consider investing in a cat water fountain.
Another suggestion is to offer wet food instead of dry kibble, as it contains more moisture. If you suspect dehydration or notice any signs of illness, it's always best to consult a veterinarian for further guidance.
Can cats drink milk to stay hydrated?
Contrary to popular belief, milk is not an ideal hydration source for cats. Most adult cats are lactose intolerant, meaning they lack the enzymes needed to properly digest milk. Feeding milk to cats can lead to gastrointestinal discomfort and dehydration. It's best to provide fresh water as the primary source of hydration.
What are the signs of dehydration in cats?
Recognizing signs of dehydration is crucial. Common indicators include dry or sticky gums, sunken eyes, lethargy, reduced skin elasticity (slow return to normal when pinched), and decreased urine output. If you notice these signs, consult your veterinarian promptly.
Are there specific cat breeds more prone to dehydration?
Certain breeds, such as Persians and Himalayans, with short, flat faces (brachycephalic), might be more susceptible to dehydration due to their anatomy. Cats with health conditions like kidney disease or urinary tract issues may also have a higher risk. Regular hydration monitoring is essential for all cats, regardless of breed.
How can I encourage my cat to drink more water?
Encouraging water intake can be creative and fun. Consider placing water bowls in multiple areas to make it convenient for your cat to access. Some cats prefer running water, so using a cat fountain could be a great option. Experiment with water bowl sizes and materials, and ensure they're cleaned regularly. Mixing wet food with water can also increase overall fluid intake.
Conclusion: Keeping Your Cat Hydrated and Happy
In the scorching heat of summer, ensuring your feline friend stays well-hydrated is a responsibility that goes beyond quenching their thirst. The journey we've embarked on through these top 9 cat hydration techniques in summer has been a comprehensive exploration of how to keep your beloved cat cool, refreshed, and in the best of health.
From the simple act of providing clean and accessible water sources to the creativity of flavor-infused hydration and the convenience of water fountains, each technique contributes to a holistic approach to cat care. We've delved into the importance of observing your cat's water intake, recognizing signs of dehydration, and even debunked the myth of milk as a suitable hydration source.
As the mercury rises, remember that cats rely on you to provide for their well-being. Hydration isn't just a necessity; it's an essential aspect of the loving bond you share with your feline companion. By incorporating these techniques into your routine, you're not only preventing the risks of dehydration and heat stress but also enhancing your cat's overall quality of life.
In this season of warmth and sun, let the joy of seeing your cat lapping up water from a sparkling bowl or engaging with a playful water fountain be a reminder of the care and attention you invest in their happiness. Your dedication to keeping them cool and hydrated speaks volumes about your commitment as a responsible and loving pet owner.
So, as you implement these strategies and see the positive impact they have on your cat's health and vitality, take a moment to appreciate the small but significant steps you're taking. Your cat's well-being is a testament to the strength of your bond, and the journey of maintaining their hydration is a journey of shared happiness.
Amazon and the Amazon logo are trademarks of Amazon.com, Inc, or its affiliates.
She is a proud mother of three children. Married for 25 long years! She is the perfect Admin & Editor in chief for this site. She will be sharing her life long experiences with us.