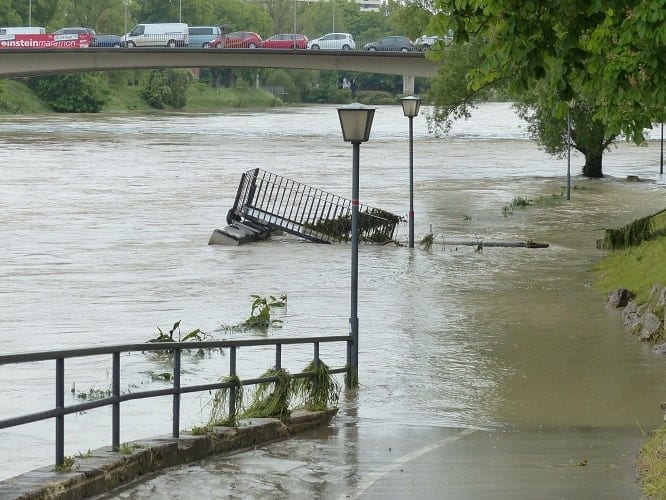 Natural disasters are nothing new to the normal life of many people. Unfortunately, disasters may often take place in many areas. Have you experienced any natural disaster like a tornado or hurricane before? Whether you've faced them or not, you should learn how to cope with natural disasters. Cause it is totally uncertain that when and where a disaster will take place. Coping with the impact that may happen to your life is one of the most challenging issues after a disaster.
Unluckily, natural disasters tend to bring massive stress, anxiety, and anger in the life of victim people. A lot of problems arise after a disaster is gone. Accordingly, many people fall into the risk of post-traumatic stress disorder. It results in huge financial risk and loss of property. If you want to minimize the risk, then you should know the ways to cope with natural disasters.
How To Cope With Natural Disasters?
Although natural disasters come with thousands of problems, still there are some steps you have to take to cope with. Let's try to reduce the wound of a natural disaster with the below ways.
Finding support from agencies or councils
It is very true that you will feel better when you have support from several sites. Getting right support on right time is very important for overcoming negative impacts of disaster. Indeed, a natural disaster badly impacts on your whole community. Therefore, the support system may fall. However, if you connect with one person, it'll help you overcome the situation.
That is to say, it's tricky tough to get back in your suitable situation as you were before. So, after an outbreak happened, you may take help from crisis support forums. Every victim should take advantage of these opportunities to overcome the crisis quickly and easily.
Plan a daily or weekly schedule
Scheduling is always important for our day to day life. While after any disaster, it gets more important. So, you should plan regular schedule. You should schedule when you'd take meals, wake up and sleep, or even when to meet with family and friends.
Though it can be very tough to get back into a regular schedule, but you should control your day with majesty. No doubt, a well-structured schedule will let you have control over your time.
Share your feelings about the disaster
We all know, "Sharing is caring." During a hard time, you should talk about your feelings with others. As this, it will be clear to everybody how your community should take it.
Naturally, any disaster will make you feel gloomy, anxious, or angry. If you don't express these emotions, then you'll feel more pressure.
Pass the time with family and friends
You must need good company during this tough time. Spend your time with family and friends. If your family is not available in the particular area, then you can interact with them via phone. Besides, listen to your children. Let them express their thoughts and feelings about the disaster.
Take care of your mental and physical health
While in a disaster, it is very common you'll be depressed physically and emotionally. So, self-care is one of the major issues you should ensure. In fact, Self-care relies on mental and physical health. Make sure you'll take care of your mind and body. It'll help you to cope with the condition.
Eat balanced, take enough rest, and exercise regularly. Along with these, you can do meditation to enrich your mental stability.
Keep healthy during the time
It is no surprise that numbers of negative emotions will play within your mind. So, you've to find healthy ways that how you can manage these emotions. Many people think that taking alcohol, sleeping too much, or eating excessive food can help them overcome!
Yes, those habits can work for a few days. But, still, in the long-term purpose, these are not enough to reduce your distress.
Lessen stress and anxiety
Stress and anxiety will make your life painful. So, try not to fall into distress. Stop watching bad news on newspapers, television, or online.
Give a helping hand to others
Helping other people can lessen your inner pressure. Healing mentality will let you feel refresh.
Staying healthy during Coping with disaster
While in a natural disaster, it is one of the toughest things to stay healthy. There are plenty of risks that you caught sick. So, you should→
Maintain Hygiene: Keep the distance between your living areas and toilet place. You have to wash your hands after finishing the toilet. And wash hands before and after eating with boiled water.
Drink and use boiled water: Boiled water is totally safe for drinking. Plus, you should use boiled water to wash or cook. This water will kill the bacteria, viruses, and other parasites and keep you safe.
Drink boiled milk before drink.
Cook your dish thoroughly: You should cook meat and vegetables thoroughly so that no unhygienic food is allowed in your dish.
Keep enough fruits and vegetables in your diet.
In words, if you keep healthy, you'll be able to recover from natural disasters.
Taking Support after the Disaster
As you are bound with so many destructions, it's time to take help! You may get a mental health provider to lessen stress. Luckily, you have plenty of websites where you can get consulters. Especially, those consulting persons will help you treating in.
On the other hand, you may not even feel as distressful as others, but still, you should talk with someone. An experienced mental health professional will co-operate and support you to work through the Post Traumatic Stress Disorder.
Besides, a specialist will help you solve problem-solving skills as you can get back to your usual life. Thus, taking help and support can prevent Post Traumatic Stress Disorder situation.
Wrapping Up…
This is all about disaster management hacks about How To Cope With Natural Disasters. As you go through our article and maintain all the processes properly, you should be able to cope with natural disasters.
Read More
She is a proud mother of three children. Married for 25 long years! She is the perfect Admin & Editor in chief for this site. She will be sharing her life long experiences with us.