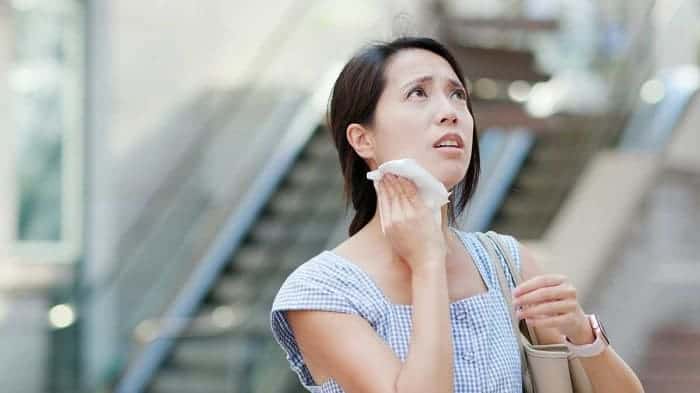 Summer is the most charming season, but it can be repulsive while it starts to get hot. It feels unbearable sometimes like everything has started to burn.
Moreover, the extreme temperature forces our inner temperature to rise faster, which leaves us dehydrated, irritated, and exhausted.
In that case, it's crucial to keep the body cool. To take care of our bodies this summer, we need to change our lifestyle. A slight change in our life can help us to overcome the situation.
So if you are interested to know how to keep body cool in summer naturally, keep reading this guide. Some do's & don'ts you can follow in the summer to keep your body cool. Let's check out!
How To Keep Body Cool In Summer Naturally- Yeas Vs Nays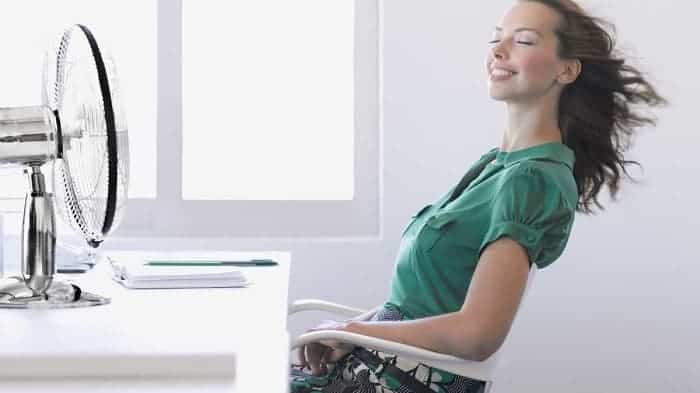 What To Do?
To keep your body cool, you can bring some changes to your lifestyle. If you follow them correctly, you will be saved from the harmful effects of summer.
More food needs more energy to digest therefore creates more heat in the body. Hence, it is suggested to eat less to avoid excess heat, and stay cool in the summer.
Moreover, a healthy diet increases immunity which helps to reduce excess heat from the body.
When you sleep, your body starts to balance the temperature. Also, a sound sleep means a sound body, and a sound body has the strength to fight the heat back.
So ensure you have a proper sleep during the summer. It will help you to keep cool, and fit.
Don't keep the windows open all day during the summer. Instead, ventilate your house twice a day during dawn, and dusk.
Also, keep your blinds down, and windows closed. It will keep the house, and you both cool for a long time. You can even bring some house plants to keep your house cool.
Use Light Colour Curtains
To stay cool, always choose a light-colored curtain. Dark colors attract sunlight; therefore, avoid using dark-colored curtains to keep your home, and body cool.
While you are out in the sun, try to stay in the shade. Staying in the sun will increase the body heat, and will exhaust you.
So better you try to be in shades. You can even carry an umbrella with you. It will protect you from the direct heat of the sun.
What Not to Do?
You will find some issues that can increase the temperature of your body, and make you feel sick in the summer. Avoiding those will be the best option for you to keep your body cool.
Caffeine, Soda & Alcohol Intake
Coffee, soda, Alcohol these things dehydrate the body. Therefore the body loses the fluid & heat increases. Hence, It's essential to avoid these all during the summer to stay cool for long.
Many have a wrong conception that bathing with cold water will keep you cool, but we know something wrong.
Bathing with cold water, especially with ice, will hold the heat inside the body. Therefore it won't reduce the body heat or release it. So better you take a bath with the water that is at room temperature.
Read: 20 ways to keep a room cool in summer
It is suggested to skip ice cream while it's too hot. However, most of us do the opposite. Ice cream contains lots of carbohydrates, fat & proteins.
Therefore, it keeps heating the body during digestion. So intake of ice cream can feel more heat in the body.
Protein food always takes time to digest, and during the time, it generates heat.
So having high protein food can create excess heat in the body. It is suggested to avoid having high protein food to stay cool in the summer.
Fried foods are hard to digest. They put pressure on the stomach for digestion; therefore, it produces heat in the body. So avoid fried foods to beat the heat during the summer.
Spending Time Outside In The Sun For A Long
Spending time out in the sun for a long time can produce heat in the body. Therefore, headache, dizziness can make you feel sick.
So better you try to avoid going out in the sun, and if it's too urgent to go then use sunscreen, and sunglasses. These will keep you cool.
Best Ways of Staying Cool Naturally In The Summer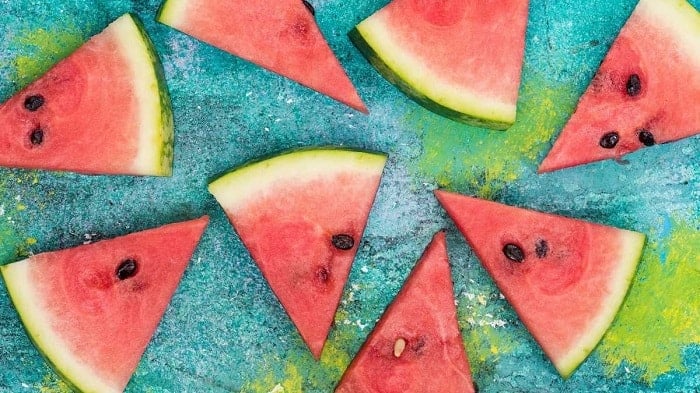 Staying cool in the summer is not that difficult if you know the best ways to stay calm. There are some practical & valuable ways which you can follow to stay cool during summer.
Taking more fluid during the summer will reduce the extra heat from the body. Heat soaks water faster; therefore, you will get dehydrated if not take sufficient water.
8- 12 glasses of water every day can help you to stay cool this summer. You can even drink juices if you don't like to drink water.
The best way to get fast relief from the heat is to take a bath every day. It balances the body temperature, and keeps you cool all day. You can even take a bath twice a day if it is too hot outside.
Staying cool is very important in the summer, so you can drink cold water while feeling exhausted from the excess heat.
It will reduce body heat immediately. You can even keep a water pot with you & drink cold water very often.
While it's not possible to take a quick bath, you can try for a cold foot bath. It also works the same as the quick bath.
Take ice cubes, and cold water in a tub, allow your feet to rest there for 20 minutes. It will instantly work on your body temperature.
Try to wear fewer dresses in the summer. Remove all the unnecessary layers from your dress. Keep those loose, let the air pass through the clothes.
You can wear sun-reflective light colors outside. Try best to wear linen, silk, or cotton. These will keep your body cool.
Foods That Keep You Cool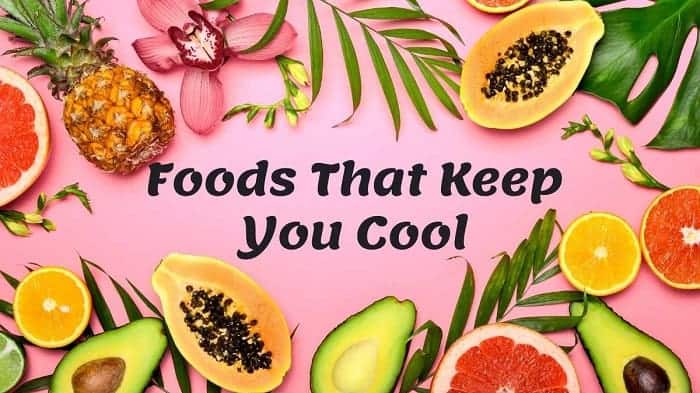 The foods that can give you instant relief from the heat are listed here. Intake of them can save you from the excess heat during the summer.
Cucumber carries a high amount of water which is near 95%. Therefore, it keeps you hydrated during hot weather.
Moreover, it is full of fiber, which helps overcome constipation; a common problem shows up during the hot seasons. It also burns excess calories. That's why it's so beneficial during the summer.
Coconut water plays a vital role during the hot seasons. Especially in two ways:
Its fluid form keeps you hydrated.
The minerals & vitamins in it help to cool down the body instantly.
It is good at balancing the body temperature. Coconut also has more benefits than refill the losses from sweating. Therefore you can say that this is the best natural energy drink that you can ever have.
Watermelon is a juicy fruit that is full of water, and fiber that keeps you cool in the summer.
But make sure you take it during the first half of the day. The fruit is rich in fiber, so it can upset your stomach if you take it later.
Buttermilk is full of probiotics, vitamins, and minerals, which improve your metabolism, and helps you to stay calm.
In addition, it restores the body's natural energy while you are exhausted from the heat.
Cold milk & honey can be an excellent combination for the summer. A tablespoon of honey in your cold milk can do magic to rescue you from the heat.
But remember never take honey with any hot components, or else it can be dangerous for you.
You might be surprised to see chili in this list, but it's true. Chilli can lower the body temperature quickly.
While you eat chili, your body sends a message to your brain that the body is getting hot, and sweating excess. Therefore, it creates a cooling effect, and lessens the temperature.
Vitamin C-rich fruits work great on the body to reduce inner, and outer heat. You can take lemon, Orange, strawberry, grapes & other vitamin c enriched fruits during the hot seasons.
Besides taking them raw, you can even have them as a smoothie or juice.
FAQs
How can I reduce my body heat?
If you want to reduce your body heat immediately, then you can rinse your hands and feet, use AC or air cooler, drink cold water or take a quick bath. These all are good to reduce your body heat instantly.
Which drink is cool for the body?
Pure water is the best drink for the body, but you can also have fruit juices or smoothies. They are also very beneficial during the summer.
So you can say that any drink that accepts caffeine, alcohol, or soft drinks is cool for the body.
How can I cool down naturally?
There are many ways you can cool down naturally. Like you can take a bath, drink cold water or any fluid, take a cold foot bath, dress less, eat less, and healthy or sleep properly.
Wrapping Up…
In the hot summer, wearing sunscreen, and drinking some fluid is not enough to get rid of the heat. You will have to give proper protection to the body to fight the heat well or be devastated.
So it's vital to keep the body hydrated, cool, and fit. Using Ac or cooler can do the favor for some time, but in the long run, the body will suffer. So it's essential to keep it cool naturally.
But now we guess it will be easy for you, as you know exactly how to cool down naturally during the summer. So take proper protection, and stay safe.
Read:
She is a proud mother of three children. Married for 25 long years! She is the perfect Admin & Editor in chief for this site. She will be sharing her life long experiences with us.