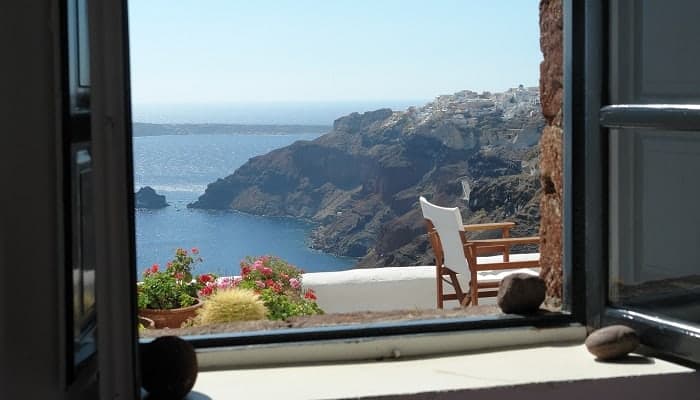 Summer is the name of an exciting period! Even it's the favorite season among many of us. But still, no matter how hard we love summer, we suffer with it a lot too.
Sometimes its unbearable heat makes us feel suffocating, especially when our house temperature is not cool enough. So is it a huge problem, right?
The good news is every problem has its solution. So does the summer heat issue. And we are here with its quick fix. Get a hold of yourself because we will discuss keeping the house cool in summer.
You heard it right, and we don't want you to spend extra money for some easy to achieve a cool temperature in your house. Let's then quickly look at your dream-making proper ways of cooling your house naturally in summer.
How To Keep House Cool In Summer Naturally – A Few Necessary Facts
Before we jump straight into the steps, we want you to know a few necessary facts. If they are not cleared, things will stay confusing, and some questions will buzz around your head.
Those common questions will be, "How costly is it to keep the environment in the home cool? How long will the process take to cool?" So let's get to know the answers now.
Costs
You will be surprised to know that except for one way of cooling your home, the rest of the others don't require any additional spending.
Reading all the steps will eventually let you know which way will require you to use your wallet. But whatever the cost will be is worth the effort for a tremendous benefiting result.
Time Needed
Any home cooling system takes a little time to show promising results. The time needed for the process to work correctly varies, relying on the way you are following. Some will take an hour, some will take half an hour, and some ways will take time in between an hour.
Therefore, you must have patience and give nature a bit of time to work by itself for you. One is sure, no matter how long or less time is needed, your home will have the right temperature it demands.
Read: Tips For Preparing Your Home For Summer Weather And Temperature Changes
Best Ways To Keep House Cool: 7 Proven Effortless Methods
We believe you have got the answers to your queries in advance. So now we can move forward to learn the effortless steps of keeping your house environment cool in summer in no time.
We are mentioning seven quickly done methods you must follow and fill your house with cool, fresh air. So, let's get started.
Step 1- A Table Fan With An Ice Filled Bowl
It's the best use of technology in the meantime of nature. With the three commonly found things in any house: table fan, metal bowl, and ice, anyone can increase the coolness in their house atmosphere.
The process is to take the ice and fill a metal bowl with it, keep it right in front of a table fan. Turn the table fan on and let the air get the touch of the ice. Automatically within an hour, the house temperature will drop dramatically.
Read: How to Cool Down a Room with Ice?
Step 2- Avoid Using Lights When Unnecessary
It's proven scientifically that excess use of light raises the house temperature. So the wise people always switch off lights right after it has done its work.
This way, you save your home from getting hotter and save money with less electricity bill.
Step 3- Keep Your Room Antiseptic
The cooler air of the outer atmosphere can enter your house only when it has a good space. The more things (unnecessary) in your house, the less space for air to stay.
Thereupon, remove things that you don't need and see the results the day you did it. It's a splendid way to drop the warmth 5-6° C.
Read: how to keep a room cool that faces the sun?
Step 4- Cross Ventilation
Many ignore this straightforward house cooling strategy. But, unfortunately, because they make a big mistake, most performing this step do open their windows at the ends directed opposite but at the wrong times.
Cross ventilation works at times like 5-7 AM and 8-10 PM. Then follow it only when we suggested and feel the cool breeze circling your house.
Step 5- Make Your Place A Greenish Residence
Well, it's the only way that requires you to spend money, but of course, the amount is not huge. Spend a little money ($70-$90) and make your home a cooler plus prettier place.
Do plants release oxygen that keeps the house environment chilled and that greenish look? It increases the house's attractiveness.
Step 6- Create Your Own Handmade Air-conditioner
Our generation is all about DIY creations. With the help of DIY tools, people can make almost all essential needs at home.
There are many air cooler-making DIY videos and articles available on the internet. Most of them work pretty well.
Using unwanted plastic bottles with a few essential tools, make an air-conditioner yourself within a few hours. Choose wisely which DIY air-cooler article or video you should go for.
Read: HVAC maintenance tips for summer
Step 7- Reduce The Load of Electricity
The use of electricity always produces and emits heat. So you use a significant number of electronics, your house will seem hotter.
So, it's always better to reduce the use of electronic products. Although the temperature reduction will not be huge, it will keep enough coolness to live and breathe inside your house.
Some other simple ways to keep your house cool in summer are painting the outer part of the house with white color. White reflects heat and decreases the temperature by at most 19 degrees Fahrenheit.
Also, you can use curtains that are like nets. It always lets the airflow in and out while keeping mosquitoes away from entering your sweet home. However, these will cost you a few dollars but will save you from great suffering as well.
Final Words…
It's unfair to hate summer for its released heat when you can naturally encounter them putting almost zero effort.
But, on the other hand, you can't deny the urgency of its heat either. So, the best is to enjoy summer by consuming the blessings it gives us. But of course, at the same time, you must manage to keep your habitat cool and fresh.
We can assure you of having a calmer atmosphere if you follow any or all of our recommended steps. Practically follow as many steps as you can to keep your house colder.
She is a proud mother of three children. Married for 25 long years! She is the perfect Admin & Editor in chief for this site. She will be sharing her life long experiences with us.