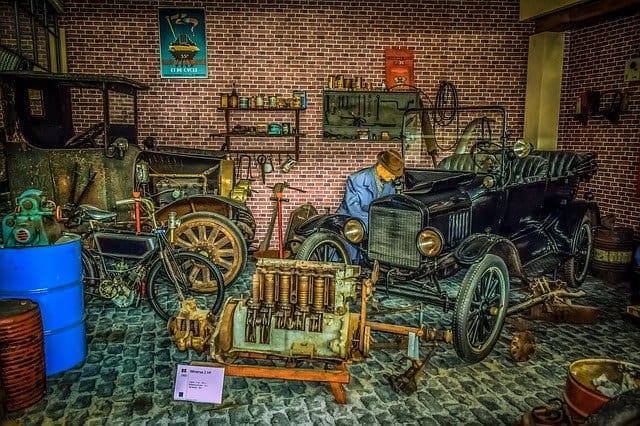 For many of us, our garage is the go-to place where we put all those stuff that doesn't have a place in the house. But, most of us fail to address the potential that this storage space has, and thus we end up under utilizing our garage using it as a dumping ground.
Later on, we run out of spaces and struggle to control those massive piles. So, it becomes a challenge for us to organize the garage.
To solve this problem you need to know how to organize a garage properly.
As you have landed on this page, it means you are looking for the best ways to organize your garage and begin to take things seriously.
Well, if we guessed it right, we are here to help you reclaim your garage. Because today we are going to discuss the best garage organization tips and tricks and will come up with the best ideas for organizing your garage.
We will also share our approach to organize your garage cabinets and will not deprive you of giving tips on how to organize the garage tools.
So, let's dive in the following step by step guide on how we can organize the cluttered garage.
So, How Do I Start Organizing?
Before going into the hustle of organizing the garage, we need to determine and assess a few things so that the task is not abandoned halfway through.
1. Set Aside Enough Time For The Project
Evaluate what you've got to work and consider the size of the junk piles to decide the length of the project. Depending on these, it can be a time-consuming task. In such a case, you should take up the project on a dry back-to-back weekend day so that items being sorted don't have to sit too long in those piles.
2. Seek Help
It can be an overwhelming task to organize a garage, even if you have a relatively uncluttered garage. So, seek help from your family members or friends and form a team of helpers to undertake the project. Also, don't forget to put up a plan to guide the team; otherwise, the project will not be flawless, and the duration of the project could be extended.
3. Determine The Garage Layout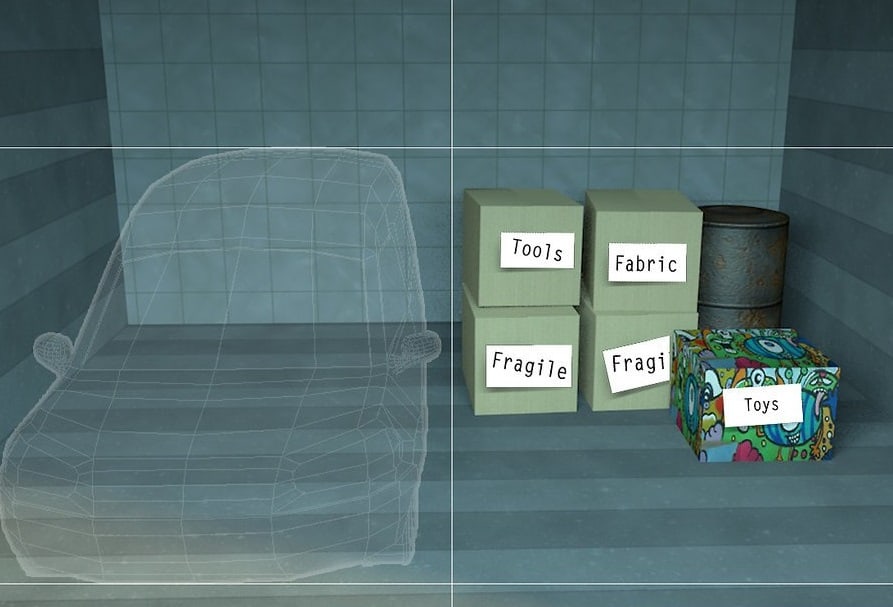 In order to maximize the storage capacity, you need to assign storage zones to your garage to determine where you want each type of item to live. Consider the frequency of use and available space when deciding the storage zones.
The less you use an item, the far it should go to free up spaces for items you are likely to use frequently. And, if you are a DIY enthusiast, keep some space for your versatile workbench.
How To Organize A Garage?
Now that we have taken the above things into consideration, it's time to deal with the chaotic garage.
1. Get Rid of Redundant Items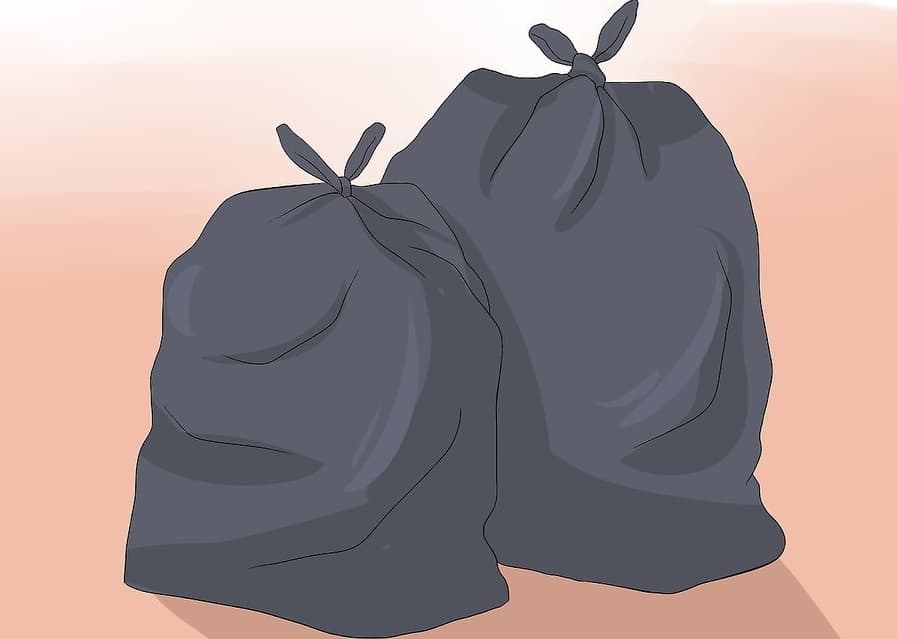 This is effectively the first phase of our garage organization project, where we distinguish between usable and unusable items. To figure out whether a particular item is valuable, you need to ask two questions to yourself:
Is the item damaged?
Is it worth investing in a repair?
You can identify redundant items once you come up with the answer. The next thing you have to do is to isolate them in a separate pile and get them to the bin as soon as possible. Doing this will significantly reduce the amount of stress and will make it easier for you to group items that you need more effectively.
For substances such as old cleaners, paints, or motor oils, make sure to contact the city waste management authority to dispose them off properly.
2. Categorize Garage Items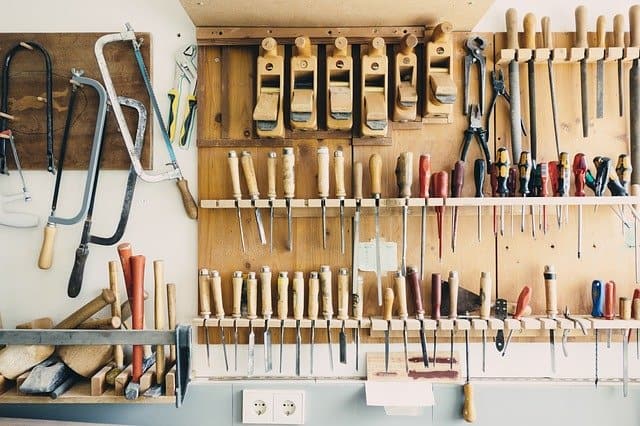 Now that you know what stuff you want to store in the garage, the next move is to sort them into different categories. According to their purpose, you may choose as many categories as you want. The typical categories include tools, automotive parts, holiday decorations, sports gears, camping equipment, seasonal decor, cleaning supplies, and so on.
Sorting this way, you can be more specific, which will then help you to find items that you can choose to relocate elsewhere.
3. Separate The Categorized Items Into Groups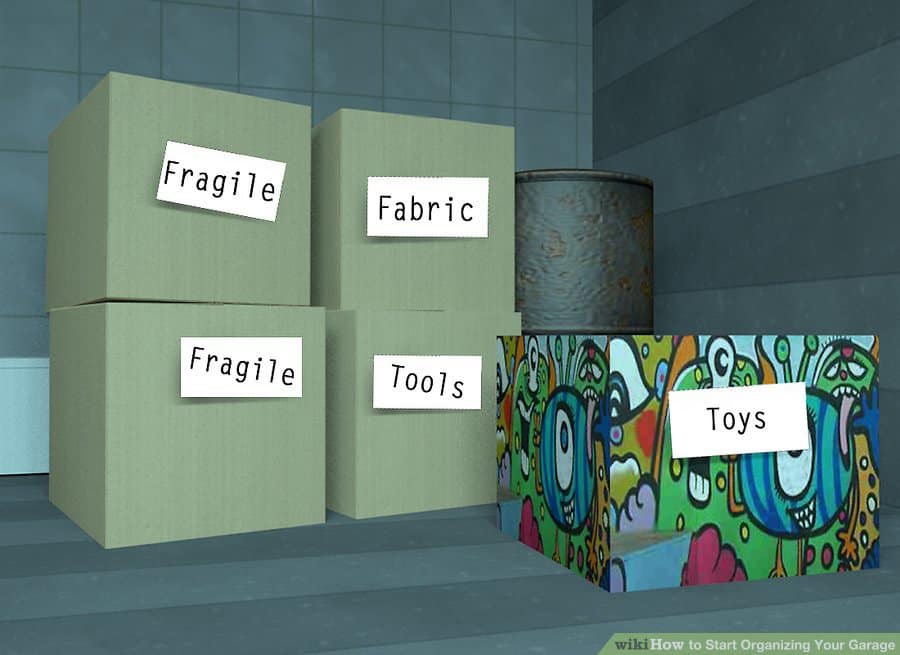 After you set the categories, now you can begin to group the items in those categories to narrow down your messy garage. For instance, you can place all your power tools and blades in one area and put hand tools in another.
You can also set up a few tarps in the yard, particularly if you got greasy or oily tools. You should now allocate time to clean up all the filthy tools that have been lying around collecting grease.
4. Organize Items Seasonally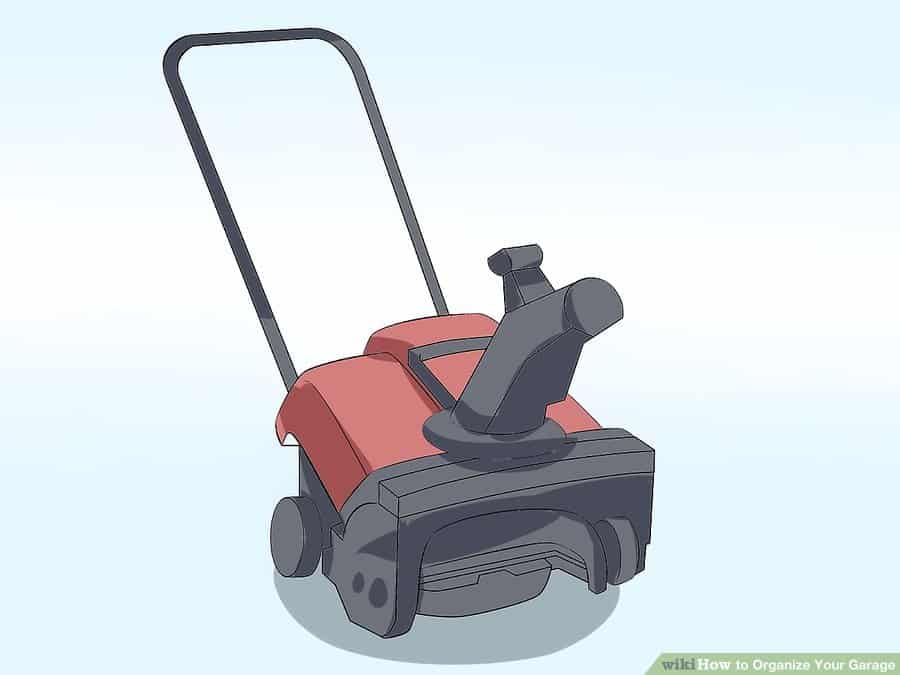 Think about it; every season comes with different variety, and our demands for accessories and gears change accordingly. Like, during the summer heat, nobody needs the snow blower. So, if we set a schedule for each season and invest a few minutes making some seasonal adjustment and rotate items, our garage will be better organized.
5. Invest In Wall Shelves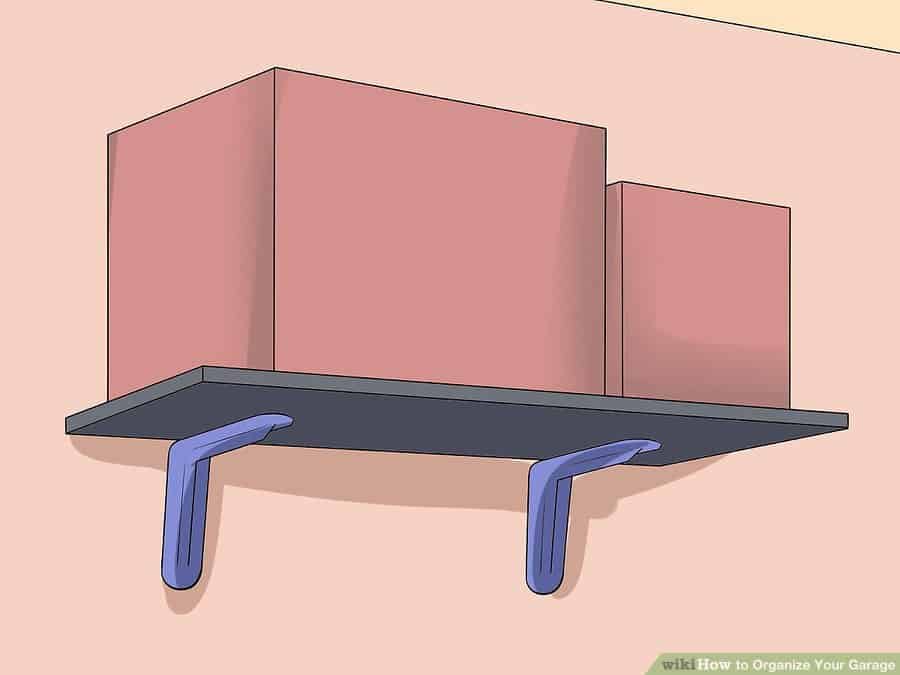 The most cost-effective option to add more storage space in your garage is to install shelves with some storage brackets and 8-foot-long self boards. You can increase the benefits by putting in a few of these along one wall.
To utilize these shelves, you can put small hardware items on a few plastic containers and other recreational gears on a range of cardboard boxes according to their designated groups.
Now, to increase visibility, you need to:
assign categories to each shelf
label each of the boxes with their respective group names, and
putting them on the shelves in line with the categories.
Tips: When assigning categories, keep in mind that the less you use a class or category, the higher it will be on the shelving to improve ease of access and save premium spaces for things you need more often.
6. Install Wall Racks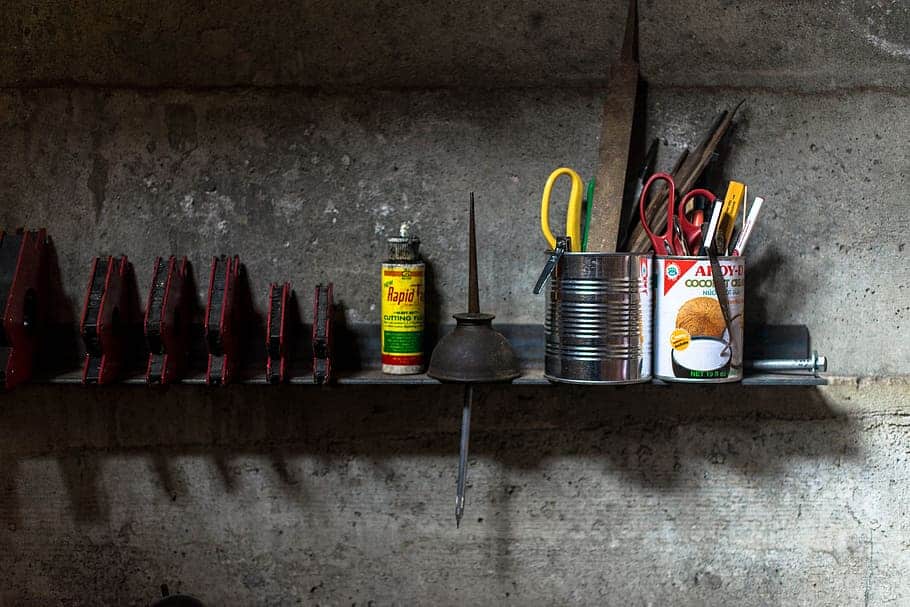 Installing a rack system is a great option to maximize the garage storage that can be mounted to the wall wherever it is convenient for easy access. There can't be an easier solution other than to have a mounted rack to hang all your handled tools like the shovels, rakes, hoes, brooms, and so on.
7. Organize Your Tools On A Pegboard

Pegboard is the go-to storage resource to keep all your tools in sight and out the way. Moreover, this is a great option to take advantage of the vertical space in your garage.
So, it is strongly suggested that:
you install a pegboard on the wall.
fasten a few hooks and organizing trays to increase the application.
You can attach practically all the engineering tools to it, for instance, screwdrivers, pillars, drills, clamp, and so on. In addition, you can cut the pegboard to any size, and it is easily movable to your future needs.
Tips: Keep those frequently used tools in a more accessible area on the pegboard, usually near the workbench.
8. Organizing Garage Cabinets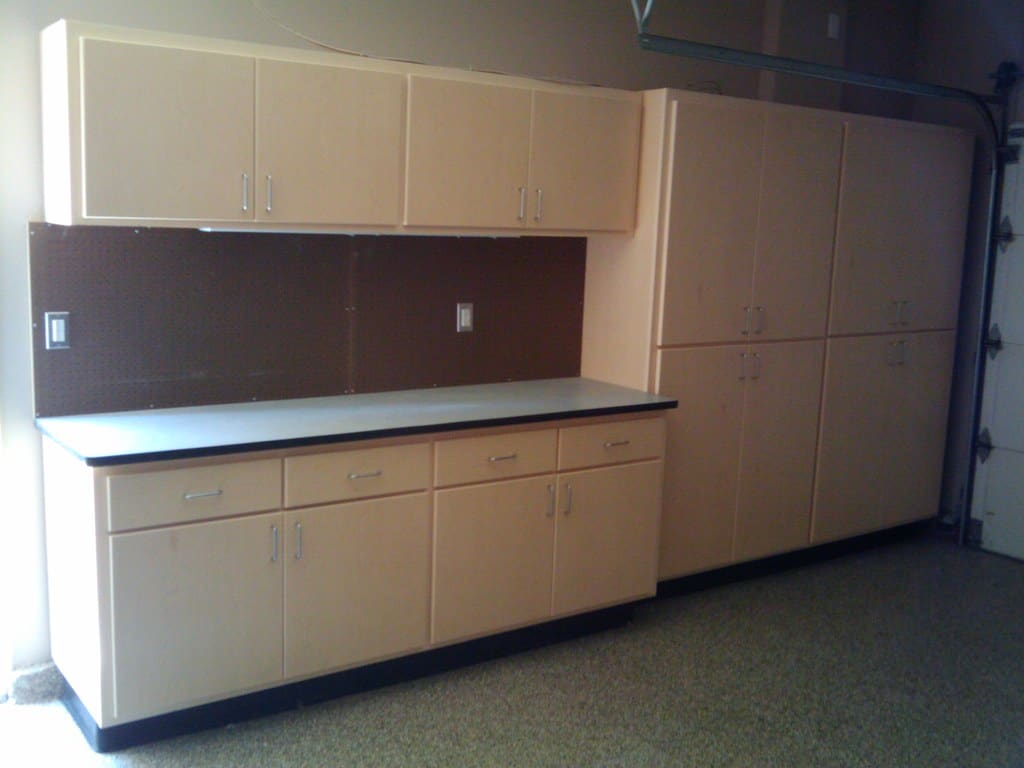 If you don't have built-in or other standing cabinets, you should consider one because it is one of the best tools to organize a ton of items into a tiny place. And, if you already have one, consider putting an order for easy access. So, keep the least used items on the top or the bottom parts, where you will want to store your favorite go-to items in the middle desks.
Lastly, you just can't ignore the labeling and putting the name of the category on each desk.
9. Follow Through
Organizing a garage takes hard work and time, but de-organizing it again takes only your reckless habit of tossing items back inside again. So, be alert to the possibility of returning to the untidy garage and don't just leave things lying around, maintain the pre-set organizing categories and zones every time you keep anything inside the garage.
10. Set A Maintenance Schedule
If you use the garage more frequently, it will get cluttered, maybe not that big when you keep the systems in place, but it will eventually. So, once or twice a year, you need to allocate a full day to re-organize the clutter before it becomes a messy once.
Yet, you cannot skip the basic cleaning once in a month if you want the space to remain neat and friendly.
Frequently Asked Questions
What Should Not Be Stored In A Garage?
The biggest concern is that most garages are not properly insulated or climate-controlled, thereby creating unpredictable fluctuations in temperature and as well as the potential for pests to damage your belongings.
Therefore, the garage is not a safe place to store your clothes, old upholstery, pet foods, paper goods, or other supplies. Due to the possibility of leakage, the garage could be exposed to fire risk if you store fuels in there.
Is It OK To Store Books In A Garage?
No. Because dark and damp temperature promotes insects, which by turn, will destroy your favorite books.
Can You Put A Freezer In A Garage?
No. Electronic Appliances cannot function properly in an overly cold or warm storage room.
Finally…
We hope this article has helped you to grab some insights and ideas when it comes to organizing the garage. Indeed, with a little time and small investment, anyone can transform their garage and make it comfortable all year round.
Read More
She is a proud mother of three children. Married for 25 long years! She is the perfect Admin & Editor in chief for this site. She will be sharing her life long experiences with us.