Your kitchen or the utensils that are kept in the kitchen can easily be infected by germs for many reasons. Maybe for a natural disaster like floods, cyclones or war situations. So, disinfecting the utensils has become a primal necessity. Or like, for your own satisfaction and health safety you want to disinfect your kitchen utensils. But how to do that? How to sanitize kitchen utensils?
Don't worry, because in this article we are going to give you some step by step instructions with which you will be able to properly sanitize your kitchen utensils. So, let's begin.
How To Sanitize Kitchen Utensils Properly?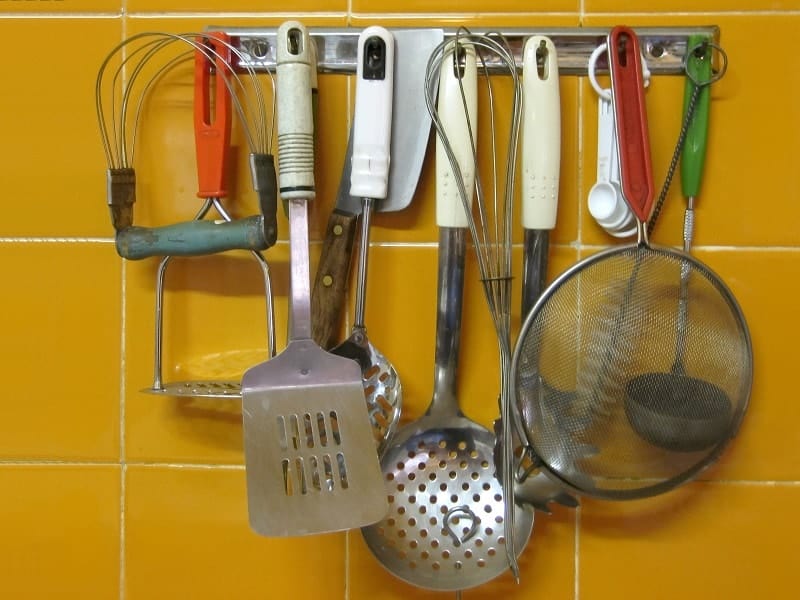 1. Assemble The Utensils
First of all, you have to assemble all your kitchen accessories or utensils into categories. For example, make a group of ceramic dishes, bowls and other items. Similarly metallic pots and objects in another group and disposable items like plastic or wooden items in another group.
Different materials require different sanitization methods. That is why if you sort the things in the early stage, it will be easier for you to conduct the sanitization session easily.
2. Cleaning And Sanitizing Kitchen Utensils In A Dishwasher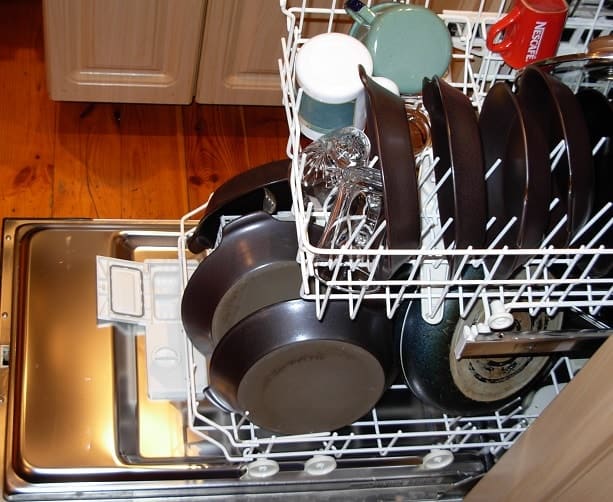 A dishwasher is a very popular and effective Kitchen sanitizing equipment. The heat management system not only cleans the items but also disinfects them. So, if you have a dishwasher and if that can take the water temperature level to 140 degrees Fahrenheit then toss your dishes in it and wash it in a long cycle.
After the washing makes sure the dishes are heat dried. These two cycles will ensure proper cleaning alongside complete sanitization.
Read: How to prevent falls in the kitchen?
3. Sanitizing Dishes With Bleach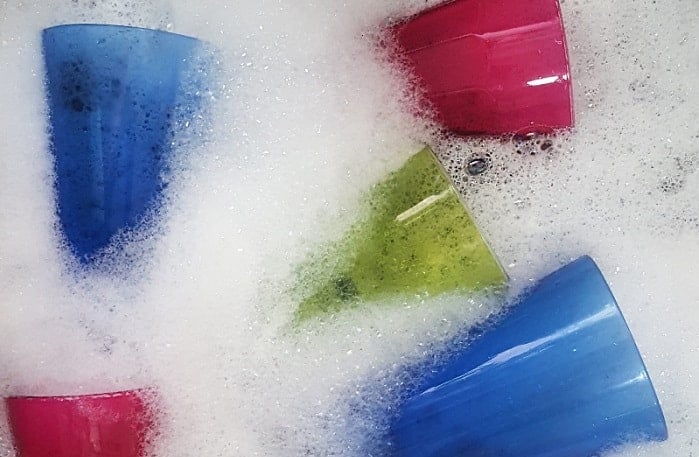 In case you don't have a dishwasher, you can follow this method for sanitizing. Wash the utensils in a strong detergent solution. Use a brush or fiber scrubber to clean thoroughly. After that rinse them in hot water. Then prepare a disinfectant solution by adding 2 tablespoons of chlorine bleach with 2 gallons of warm water. Now take your washed dishes, glasses, ceramic, plastic and porcelain items and immerse them into the prepared solution for 10 minutes. Then bring them out, rinse them with clean water and let air dry.
Note that, don't put aluminum or metallic pots in the bleach solution. Because, bleach reacts with many metals and causes them to deform or darken out.
4. How To Sanitize Dishes With Vinegar?
Bleach is an effective disinfectant, no doubt about that. But what if you are not comfortable with the fume of bleach or bleach itself? Or like, How to disinfect dishes without bleach? Well, no need to worry, that is pretty simple as well.
First, wash the dishes with detergent in warm water. Let them air dry. Then take a spray bottle and mix similar portions of water and vinegar in that. Mist the dishes with that spray then again let them air dry. When dried, rinse them with clean water and you will get properly sanitized dishes right away.
So, if you were looking for How to sanitize dishes with vinegar, then this step is basically your answer.
5. Multiple Washing Method: Disinfecting Dishes With Detergent & Bleach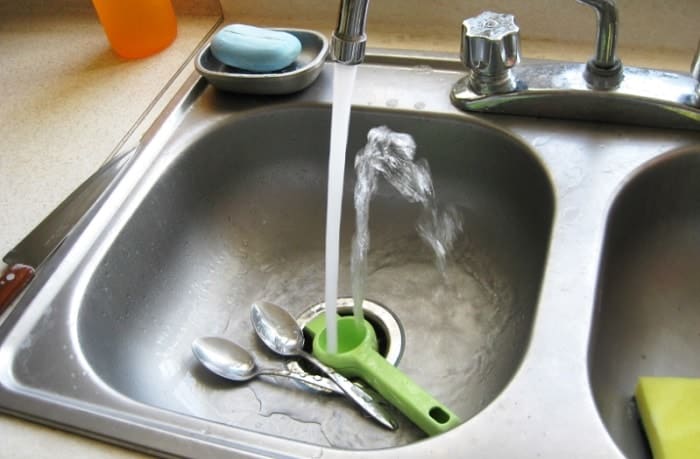 This one last method has also been proved as an active disinfection process for utensils. You will need 3 big bowls for this one. Or if you have three-chambered sinks, then that will do as well.
So in the first bowl or sink, fill it up with water and detergent solution. In the second one, take warm water and two tablespoons of bleach and in the third one just plain water.
So, first, you put the dishes in the water detergent bowl, give it a wash, then take immerse them in the bleach solution for 8-10 minutes, then finally rinse them in the final bowl with plain water. Washing with detergent and Sanitizing dishes with bleach will ensure no strains of germs or bacteria being left.
The bottom Line…
Disinfecting kitchen utensils is not really a hard task if you follow the proper ways. Apart from disastrous situations, you should also disinfect your kitchen utensils often to ensure health security for your family.
In this article, we tried to figure out How to sanitize kitchen utensils along with different methods to do that. So pick any of the above-mentioned methods of your choice and ensure that you sanitize your kitchen and utensils regularly.
She is a proud mother of three children. Married for 25 long years! She is the perfect Admin & Editor in chief for this site. She will be sharing her life long experiences with us.