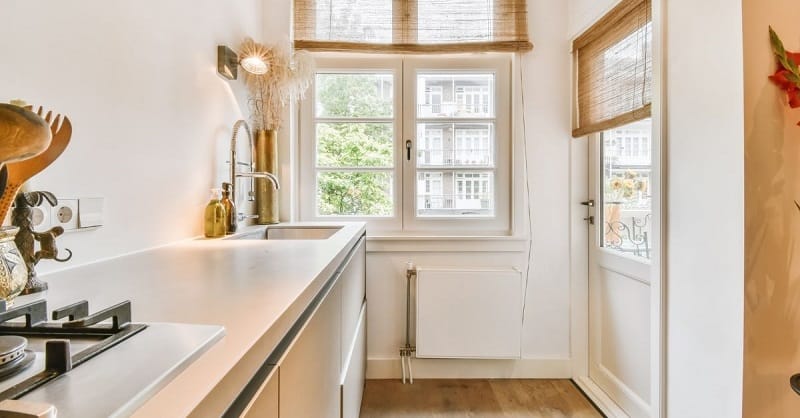 Falls in the kitchen are a leading cause of injury for aged adults and younger, often leading to increased medical expenses, increased risk for chronic health conditions, and premature death. Maybe they were looking for a particular spice only to lose their balance and fall over, or maybe they tried to reach something on an unreachable shelf. Fortunately, many falls may be prevented by simple adjustments to one's home.
That is what we will discuss on how to prevent falls in the kitchen. In doing so, we have to brief on what causes falls in the kitchen as knowing the reason behind trips and slips in the kitchen amounts to knowing the solutions.
What Causes Falls in the Kitchen?
Wet Walkways
In the kitchen, wet walkways are one of the most common causes of slips and falls. If you are in a rush, you may move fast inside the kitchen; so a wet or slippery floor or walkways can cause a mild or dangerous fall. Grease and oil can spill in the kitchen and cause a wet spot. This wet spot can be caused by a melted ice cube too.
Oily or Contaminated Floor Surfaces
Many people don't realize that they can slip on contaminated or oily floor surfaces in the kitchen. These can make floors much more slippery and prone to falls. Using non-toxic cleaning products can help reduce the risk of slipping.
Uneven or Disrepair Floor Surfaces
In addition to slick floors, uneven and disrepair floors are also common causes of slip-and-fall accidents. They are a huge risk for customers and employees, especially the elderly. Having a slip-and-fall accident because of a tripped shoe can be devastating.
Loose or Unanchored Rugs
A common cause of slips and trips in the kitchen is improper flooring covers. While slippery surfaces can be a nuisance, they can also be dangerous. While spills are a major source of these injuries, they are not the only culprits. Often, a tripped hazard is caused by loose or unanchored rugs or mats. These items can also contribute to the hazard by causing a trip or a fall.
Spills in Your Kitchen
Accidents caused by spills can happen in any home area, and kitchens are no exception. There are several risks to be aware of, from falls to severe injuries. Some of these incidents may even prove life-threatening. You should take precautions to protect yourself from these common occurrences caused by the kitchen's liquid and cooked item spills.
Insufficient Employee Training
Insufficient employee training is one of the primary causes of accidents in the kitchen. There are numerous hazards in a commercial kitchen. For example, there are hot pots, pans, griddles, and grills. So, the employees in commercial kitchens require proper exposure to handling kitchen jobs safely and efficiently. And that is possible either by an experienced individual or a properly trained employee.
Inappropriate Footwear
Inappropriate footwear is another cause of kitchen falls and slips. While some footwear is more appropriate for walking on a hard and sleek floor, many employees don't wear these shoes in their workplace. If you don't wear appropriate footwear, you may become injured by a fall or slip in the kitchen.
Proven Methods: How To Prevent Slips And Falls In The Kitchen?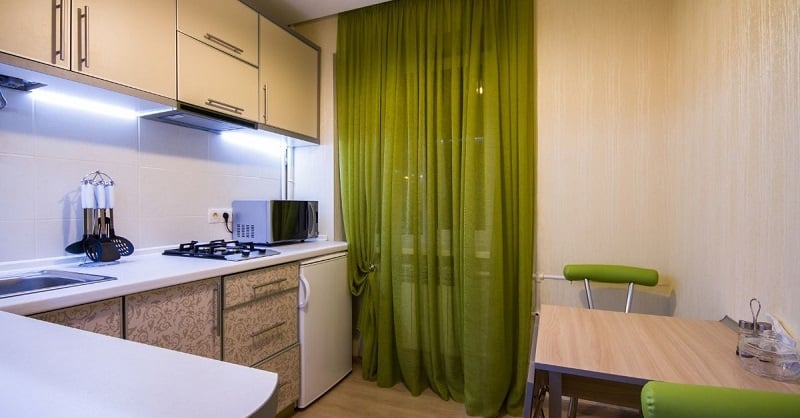 Clearing the clutter or a decluttering
Kitchen falls are no laughing matter and considering that these falls happen most often in the kitchen, you would do well to take precautions. A study of home accidents in Australia found that people who had more items around them were at greater risk. So, you must clear your countertops of all items that could cause injury if they fall on someone's head. This includes knives, pots, pans, food containers, utensils, dishes, glasses, plates, cups, silverware, etc.
Putting essential items within reach
To prevent falls in this kitchen, you better put the essentials within reach. Make sure your home has good lighting, so it's easier to see where you're going when cooking or cleaning up after meals. Install grab bars along walls near toilets and sinks. Consider installing safety rails around counters and cabinets.
Wear shoes with non-skid soles
If you wear shoes with non-skid soles, you may actually be putting yourself at greater risk for a fall. Non-skid soles can provide a false sense of security and encourage people to walk where they normally wouldn't. This could lead to an injury or even death if someone trips on something while walking around barefoot.
Rugs with non-slip backing
The rug's surface is designed to keep feet from slipping when standing on it. It also helps prevent injuries by reducing impact forces caused by falling objects. A slip-resistant mat provides similar benefits but without the added cost of a new floor covering. So, use non-slip surfaces such as rubberized tiles or linoleum for cooking areas.
Are you looking for a durable rug to prevent falls in your kitchen? In addition, this type of rug is usually more affordable than a thicker mat that does not have a back.
Immediate mopping up of spills
There are many ways to prevent falls in the kitchen. One uses a mopping-up tool that can be found on most major retailers' websites these days. With such an item, spills can be mopped up in less than a minute before they have the chance to spill over and become too slippery. The mopping uptime is minimal because these tools can get under tables and chairs where spills may not always reach.
Ensuring proper lighting in the kitchen
The kitchen is a busy and sometimes dangerous place for seniors. With so many appliances, surfaces, and cabinets to navigate, falls are all too common. A simple way to reduce your chance of falling is by making sure you have sufficient light in the kitchen. Natural light during the day is best, but frequently that's not an option. Consider installing LED or fluorescent lighting under the cabinet for even more illumination.
Nightlights investment goes a great
Many people turn to nightlights when looking to prevent falls in the kitchen. Nightlights are a great investment for preventing kitchen falls because they reduce the risk of injury during cooking and cleanup. Nightlights can be set up on either side of your kitchen stove or at the back of your kitchen island to provide optimal lighting. They also make cleaning up after dinner or my kids' milk spills easier without bumping into everything. Thus, a great way to prevent kitchen falls is by installing nightlights, which will help illuminate dark paths and avoid accidents.
Getting rid of the wheeled items
Falls in the kitchen are a serious risk for old and young alike. Injuries from falls can range from mild to fatal, and it is important to take precautions to help prevent them. One simple way to keep a kitchen safer is by removing all wheeled items from the floor, including carts, scooters, chairs, stools, or any other item that may cause someone to slip or trip. These often get in the way of people trying to cook or walk around the room. Removing these obstacles also helps ensure there isn't anything on the ground that could be tripped over if someone walks through the area.
Regular exercise and staying active
If you are a senior, it is important to be active and exercise daily. Staying active helps seniors with mental health and physical ills, but it also can help reduce the risk of falls. Falls are one of the leading causes of injury among seniors, so staying active is especially important for this age group.
If your body isn't used to being active, it may take some time before you get into an activity routine. But once you do start exercising regularly, you will notice how much better you feel. One way to stay active as a senior is to take at least 10,000 steps per day. This means that if you walk or run about 5 miles each week, you should have no problem meeting this goal. You don't need to go out on long walks; just getting up and moving around throughout the day counts toward reaching this number.
Physical assistance to seniors and kids
Physical assistance to seniors and kids is an excellent way to keep them safe from falls. Without the help of others, seniors are at a higher risk of falling – which can lead to injury. Minor injuries are only one of the potential consequences of a fall – they are also at risk for more serious issues like broken bones or head injuries. It's not just children who need physical assistance, though, but also seniors themselves.
How To Treat Falls In The Kitchen?
Falls in the kitchen are a common occurrence, especially among the elderly. In most cases, a fall can be treated at home with some simple first aid. However, if the fall results in a head injury or broken bones, it is important to seek medical help immediately.
Here are some tips on how to treat falls in the kitchen:
If you have suffered a fall in the kitchen, it is important to stay calm and assess the situation.
If you are bleeding or have sustained a head injury, it is important to seek medical help immediately.
If the fall has not resulted in any serious injuries, you can try to get up slowly and carefully.
If you feel dizzy or faint, it is best to stay lying down until the feeling passes.
Once you are up, try to identify what caused the fall so that you can avoid it in the future.
If you have any bruises or cuts, apply some ice to reduce swelling and pain.
Wrap Up
Falls in the kitchen are especially hazardous because they often result in significant injuries, including broken bones, head trauma, and concussions. Kitchen falls are also more likely to happen during normal daily activities when people are unaware of any sudden changes in their environment.
So following the measures on how to avoid falls in the kitchen are essential as it will reduce the risk of falls in the kitchen. Not to ignore, knowledge on the causes of falls in kitchens is urgent as you can avoid them being conscious.
See also:
She is a proud mother of three children. Married for 25 long years! She is the perfect Admin & Editor in chief for this site. She will be sharing her life long experiences with us.