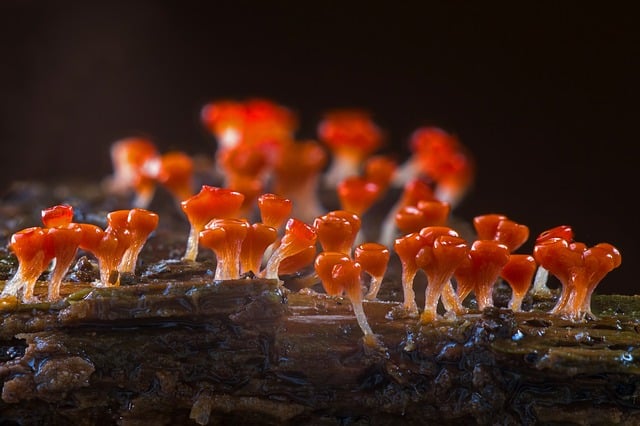 Molds are the common organisms in the kitchen to grow up with the impact of moisture and water. You may be sick of having a vast amount of molds in your kitchen. As it causes harm to your health, thereby, it's essential to take overnight footsteps to prevent molds from the kitchen. But do you know how to prevent mold in the kitchen?
You may not know at all the effective ways. But beyond doubt, you have to acquaint with some techniques of removing molds and mildews from your kitchen before long.
Need to say that, it's natural, you don't need to be concerned as you can eliminate it by yourself. It occurs everywhere, in particular, in wet and humidity places. You need to take care of it and keep your regular observation so that it doesn't harm you. However, to help you our level best, we've narrated down some tactics of preventing mold forever.
Let's move forward!
What Are The Most Common Causes Of Kitchen Mold?
There are plenty of causes of kitchen mold. In general, molds can grow up within 24 hours spontaneously. Moisture and humidity circumstance is very favorable for molds to grow up. Since the kitchen stays damp most of the time, hence molds produce in it faster than other placers. Above all, the most common causes are given below.
Molds grow up in the wet and humidity circumstance. With the change of temperature into the kitchen, it spread out comprehensively.
Since molds originate from moisture and damp circumstances, thereby, the damp basement of the kitchen aids a lot to grow up molds in large.
Weak Air Circulation System:
It needs continuous air circulation in your kitchen to release the moisture naturally. But if your kitchen has a weak air circulation system, then it will be challenging to protect originating the molds.
Spoiled foods are one of the significant sources of growing up molds. Molds can originate from the food as it the most common organic compound.
Leaking Pipes In The Kitchen:
And ultimately, a leaking pipe plays a critical role in producing molds into the kitchen by managing restless water supply on the floor.
Read: How to prevent falls in the kitchen?
How To Prevent Mold In The Kitchen?
However, you have already known the most common causes of producing molds in the kitchen. Now it's time to get the proper approaches to preventing it.
In your kitchen, you will find molds are growing every corner. In the long run, it will be harmful to you and your family.
That's why you should apply the following techniques to get the ultimate relief from the mold organism.
Let's jump into the context.
Wipe Down Kitchen Walls Regularly:
You might often find mold behind the kitchen cabinets, in particular on the kitchen walls. When it rains or gets water supply on the walls, the molds start growing up instantly.
Even within one or two days, it becomes a more epidemic cause. It spoils your wall color and ultimately threatens your health. In this case, you have to wipe down kitchen walls regularly after every rain or water supply event.
Keep The Kitchen Dry Always:
Water is the most common material in the kitchen. You can't cook food without it anyhow, and most surprisingly, water also affects your practical life by producing molds and mildew. In this case, you have to run water on the low level of washing your utensils and cooking food.
Always stay alarmed so that water can't flow over the places that hard to reach. And ultimately, always keep your kitchen dry since it not possible to give up the user of water.
Manage Air Circulation Into The Kitchen:
As water is an integral part of the kitchen, thereby, you can't prevent your kitchen from being damp and moisture. But you can manage continuous air circulation to let air entering into the kitchen and make the room dry. For this, you can keep open the windows all along.
But if there no window into your kitchen, then you should set an exhaust fan into your kitchen room.
Otherwise, you will find a white mold on the kitchen cabinets always.
Use Mold-Resistant Paint:
The most excellent way of preventing mold is using the mold-resistant paint on the wall and the basement. The mold-resistant paint includes a new layer that works against mold and mildew.
Thereby, the molds can't grow up spontaneously in your kitchen room. But keep in mind that carpet and rugs are not suitable for the kitchen.
These need regular washing; for that, the molds grow up in the hidden place at ease.
Throw Away The Soiled Food:
Do you know how to prevent mold on food? The best answer is throwing the spoiled food away and keeping the fresh food in a refrigerator.
But sometimes, you will find the stored foods are also being spoiled day by day. In this case, you have to check out the fridge regularly and collect rotten food.
Never keep the rotten food around the kitchen; otherwise, the mold will get the light chance of being originated.
Clean Appliances Regularly:
For sure, you will find mold on dishes in the kitchen. The appliances are the best platform for growing up molds and mildew.
Appliances that aren't used for a long time and have not regular airflow inside it can be affected by mold widely. Also, the materials using on the utensils are helpful enough in producing molds.
That's why, to get ultimate relief, you have clean up appliances regularly with washing powder or soap.
Keep Garbage Outside The Kitchen:
We make a common mistake and let the molds grow up by keeping garbage a long time in the kitchen.
Most surprisingly, mold love garbage to be originated within an hour. In this case, you have to clean the trash can at least once a day.
Never forget to use a lid so that the smell can't come out.
Frequently Asked Questions
How do I prevent mold in my kitchen sink?
You can prevent mold in the kitchen by restricting water spreading around the sink area.
What prevents mold from growing on food?
You should store food in the clean storage container and fridge to prevent mold from growing on food.
What causes mold in kitchen cabinets?
The moisture and dampness can cause mold in kitchen cabinets.
What do professionals use to kill mold?
You can use bleach mold cleaner to kill mold professionally.
What is the difference between mold and mildew?
The main difference between mold and milder arose in terms of color. Molds are green and black; on the contrary, mildew is while gray or yellow.
The Bottom Line…
Molds not only make your kitchen messy but also harm your health seriously. You can eliminate of growing mold in your kitchen by taking some sensible footsteps. Preventing molds from the kitchen means protecting yourself from a lot of trouble.
However, the best answer to how to prevent mold in the kitchen is given above. To get your kitchen free from molds, you, for visible, should apply those tactics from today. Also, you can be safe from molds affected disease being aware of it all along.
Read More
She is a proud mother of three children. Married for 25 long years! She is the perfect Admin & Editor in chief for this site. She will be sharing her life long experiences with us.