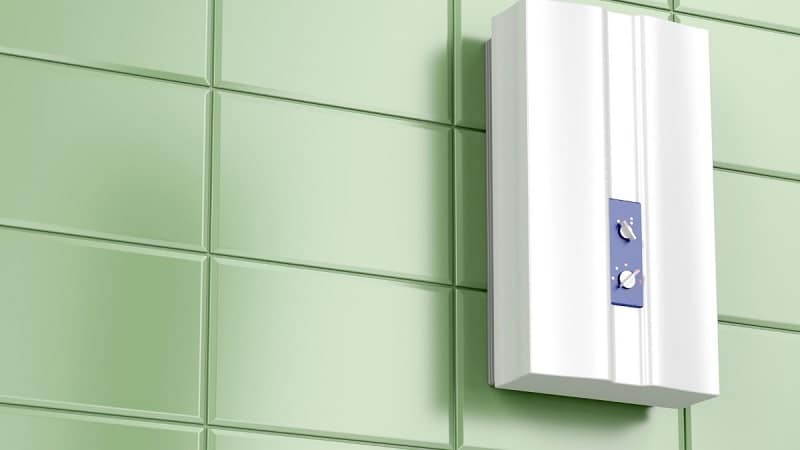 A tankless water heater is an excellent cost-saving option for homeowners in the winter. It generally requires less energy to produce hot water, making it more efficient. Moreover, using a tankless water heater can reduce our monthly bills.
Since a tankless water heater consumes less energy than a traditional storage tank, it can be tempting to skip winterizing. However, it is essential to winterize your tankless water heater for safety reasons before the cold weather sets in. Now, the question is how to winterize a tankless water heater?
There are several factors related, and this article focuses on all these besides explaining why, when, and after winterizing a tankless water heater.
Why Winterizing Tankless Water Heater?
If you live in a home and use a tankless water heater, you should consider winterizing it to protect it from damage due to cold weather. The winter months can be harsh on homes and property. Over time, pipes can freeze and burst, dehydrate the ground and even cause damage to the home's foundation.
With this in mind, it's always a good idea to check your home's water system for leaks or any other potential problems that could lead to costly damage during these months. One way to do this is by winterizing your tankless water heater.
In short, winterizing your tankless water heater is important for protecting it against cold temperatures during the winter months.
When to Winterize Tankless Water Heater?
Following a period of inactivity, a tankless water heater would need to be winterized. Proper winterization of a tankless water heater will help improve the life of the device and protect the unit from freezing.
For those unfamiliar with the term, winterizing your tankless water heater is necessary when you are not planning to use it for an extended period. If you don't, some problems could arise.
Many homeowners do not know when to winterize their water heating system or do it properly. For their information, it is crucial to winterize your tankless water heater before the cold weather arrives.
This protects it from freezing which can cause permanent damage to the unit. Timely winterizing your water heater with anti-freeze or covering it with a tarp are two methods of protecting your investment.
Things to Consider
The cold winter months are an excellent time to think about what adjustments are possible to make to your tankless water heater to stay efficient and safe throughout the year. Here are some things you should consider when winterizing your tankless water heater.
Keeping the unit in a dry, well-ventilated space to minimize potential energy loss due to condensation.
Tankless heaters often come with warranties, but it is always best to make sure all parts are in good working condition before installing the heater the first time.
It's important not to put this off because cold can creep up much quicker than you think. As a reminder, a tankless water heater is a costly investment that you want to protect from harm.
In conclusion, doing the following steps is essential if you are about to winterize or want to do some general maintenance on your tankless water heater.
Check for leaks,
Change anode rod,
Flush tankless with cold water,
Drain tanks completely,
Remove debris from pipes and tanks,
Ensure proper installation without the common issues.
Water Heater Installation Location
Finding the right location for your water heater can be difficult or easy, depending on how large your home is. But a water heater, installed in a suitable location, will make winterizing it even more accessible and convenient.
Generally, the best place to put your water heater is in an attic, basement, or crawl space.
However, not everyone has access to these locations for their home. If you do not have access to one of these places, your best option would be to install it on an exterior wall on the ground level.
A water heater installation can be more efficient if located near the main water line. When the main water line is below the water heater, more energy is needed to move the heated water up to the fixtures on higher floors of a home.
If possible, plumbing lines should be extended to install your new water heater close to where it will be heating your home's tap water.
Read: How to winterize your house plumbing?
In conclusion, a good location for a water heater is somewhere that's away from everything else, but not too far. When you find a suitable location, make sure it's up off the ground and dry.
How to Winterize A Tankless Water Heater?
With everything mentioned appropriately done, It time to make your hand dirty or spend some cash. Winterizing a water heater is a crucial task before the coldest weather arrives. This is not rocket science that you cannot accomplish if appropriately guided. Here you go with the simplified steps presented.
First, turn the temperature setting on the water heater down to 120 degrees Fahrenheit or below.
Then turn off all the gas or electric input, then drain the tank by opening the hot water taps and waiting to run until they stop.
Next, open the gas valve at the lowest point on the appliance and let it run until it stops running out of gas.
Now, close the gas valve and open a tap to release any pressure left in the tank.
Next, check the gas supply line to make sure that it is unbroken and then turn off any outside faucets connected to the waterline.
Now, turn off the electricity supply to the unit.
Here you go with the steps made short and simple:
1) Turn off power to the water heater.
2) Drain water from the tank.
3) Disconnect electric wires or fuel lines if applicable.
4) Close the gas valve, if applicable.
5) Cover exposed water pipes.
6) Turn on all faucets and make sure they are turned off before leaving home.
FAQs
Do you need a drain for a tankless water heater?
In some cases, you may need to install an additional drain line for this type of system to eliminate standing water or condensation. On the other hand, many people think they don't need a drain because the water will be gone as soon as it is heated up. That is not always true.
The primary purpose of a drain for this type of heater is to prevent the water from backing up into your house and potentially causing damage to your floors.
Do tankless water heaters freeze?
Many factors can determine if your heater will freeze during the winter months, including installing location in your house.
Tankless water heaters utilize gas or electricity to heat water for use. If you live in a cold climate, you have to consider how far indoors your heater is from the outside air.
In a place that doesn't get extremely cold, a tankless heater can usually handle temperatures down to about 10 degrees Fahrenheit without any issues of freezing.
What's the difference between indoor and outdoor tankless water heaters?
These outdoor tankless water heater systems are perfect for homes located in an area where it is difficult to install an indoor unit. They also save space because they do not require a gas line or venting system.
The two main differences between indoor and outdoor tankless water heaters are using rainwater or healthy water and lower installation costs.
Does a tankless water heater use more electricity?
Many homeowners are looking at their energy bills and trying to save money by using less electricity. One way to do this is by considering switching from a traditional tanked water heater to a tankless one as they consume less electricity comparatively.
Can you put a tankless water heater in the attic?
Yes, you can, and many homeowners have a space in their attic suitable for a tankless water heater. However, before installing the tankless water heater, it is important to be aware of some important facts:
The location where you place the tankless water heater on top of an uneven surface can cause a leak.
To avoid any leaks on humid days, use a foam pad or insulation to reduce moisture.
A licensed HVAC contractor should only do this type of installation.
And should be installed according to safety standards set forth by the manufacturer.
Can I turn off the water and leave the water heater on?
There are several reasons to turn off the water and leave the water heater on. Some people like to turn off the water since it saves energy and improves appliance life. Turning off the water also prevents pipes from freezing in cold weather, which can cause leaks or bursting.
One downside to turning off water and leaving the water heater on is that it can increase hot water tank temperatures and shorter shower times.
Wrap Up
In conclusion, by winterizing a tankless water heater, you will be preventing problems when the device is unable to work in cold temperatures. This will also save you money in the long run by preventing major repairs on the water heater that might not have been necessary had it been adequately maintained. To learn how to winterize a tankless water heater, and it can keep providing clean hot water all year round.
She is a proud mother of three children. Married for 25 long years! She is the perfect Admin & Editor in chief for this site. She will be sharing her life long experiences with us.