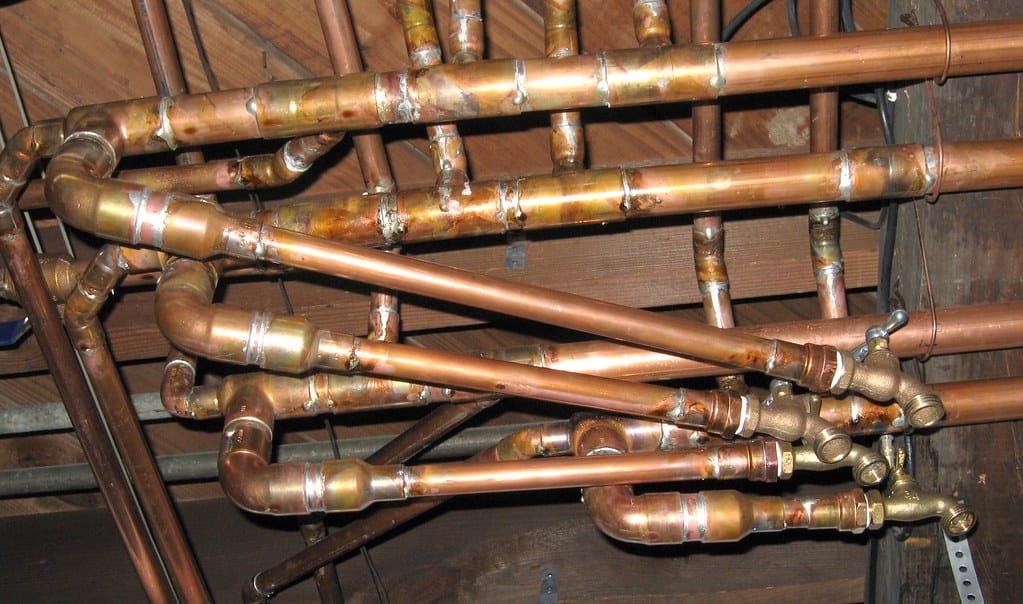 As the frigid winds start blowing in and the temperature starts to fall, we begin to think about issues with our water pipes. Yet, we often overlook winterizing pipes in crawlspace despite being the most vulnerable part of the house to the winter. And, that's how one day we could end up without water due to a burst pipe beneath the home.
So, Why Crawlspace Freeze?
We install vents in our crawlspace to let fresh air circulate underneath the dwelling and thereby reduce humidity. But, during winter, these vents then allow frosty wind to enter the crawlspace. Which then triggers the water inside those pipes to freeze. And, as the water freezes, they expand. Consequently, pipes become susceptible to bursts.
On top of that, all the rushing air could find their way up into the living room, causing freezing floors, drafty rooms, and other damages.
However, taking a few DIY steps would help limit the event of any expensive repair from being needed.
So, How To Keep Pipes From Freezing in Crawl space?
Let's see some of the techniques you can use to make your crawlspace prepared for winter.
Plan Ahead of the Time

Perhaps you've heard the famous quote by Benjamin Franklin, "An ounce of prevention is worth a pound of cure." Surely you can't disagree with that. Early Prevention helps to minimize any damage that will save you time and money.
So, before winter takes over, allocate some time to look around the surroundings of your crawlspace, and determine what needs to be done. Make sure to create a checklist and set the priority. Also, don't forget to note down to whom you will call as you detect a major issue or find leaks around the pipes.
Remove Debris from the Crawlspace
A crawlspace can be full of dirty insulation, ripped and ineffective vapor barriers, and critter waste. Also, over time, the woods can build up mold, mildews, and fungus, which can lead to wood rot and be a threat to the interior air quality. So, start by removing all these debris from the crawlspace.
This gives you a chance to put a better look at any issues in the area Also, after the nasty cleaning, be sure to keep routine maintenance to avoid chaos in next winter to get everything done all at once.
Keep Your Crawlspace Dry
Standing water in the crawlspace will raise the humidity level for sure, which by turn, can damage your property. So, to circumvent wet, you must prevent any water accumulation in the crawlspace. And you need to encapsulate the soil with waterproof polyethylene plastic to make this possible. Also, ensure that the area under your downspouts is graded as required. It will drain water from the roof off the foundation.
In addition, it is equally important to control the groundwater that includes water runoff coming from the yard and water rising up in your crawlspace when the ground is very saturated. To guide water away from home, we would recommend installing a drainage system and a sump pump to withstand such a problem.
Prevent Mold from Growing
During winter, moisture becomes an issue. Particularly if you have a warm crawlspace (we like to turn the heat up during cold days), and freezing outside. The heat will be drying out the summer moisture, resulting in condensation inside the crawlspace. So, it isn't good news as condensation brings mold and set the property to lose its structural integrity.
To identify mold, first, you should check for any brown or black spots on the walls, floor, ceilings, and the pipes. And, If you find such things, it's evident that mold is growing up in the area.
So it is crucial to prevent that and keep the walls and floors dry. In particular, be watchful to any holes where the ceiling or wall meets the crawlspace.
As experts suggest, a small investment in a dehumidifier can give a solution to the problem, and a costly repair could be saved.
Insulate the Crawlspace
Adding insulation is perhaps the best way to keep the temperature up in the crawlspace. A properly insulated crawlspace will prevent air transfer and keep your home at a reasonable warmth. So, to keep things easier, turn up the central heat during a cold snap. At the same time, installing a moisture barrier would help reduce the condensation derived from weather fluctuations.
If you've already used pipe insulation, make sure you check them and replace any worn-out foam sleeves. Thus, your pipes won't be exposed to the outside elements.
Caution: When you turn on the heat, don't forget to insulate the rim joists. Otherwise, you're likely to get condensation on those rim joists.
Eliminate Cracks or Leakage
An apparent crack or draft in the crawlspace can allow nasty air to pass across the pipe and promote freezing ups. So, you must remove them as quickly as possible or seal them properly. Therefore, check the places close to the pipes to find any cracks or holes. Moreover, check whether the subfloor has any gaps from holes for electric wires or plumbing into the crawlspace. You can use spray foam insulation to fill such loopholes.
Read: How to winterize your house plumbing?
Also, don't forget to look for any leakage on the pipes and get them fixed immediately; otherwise, that could lead to an even bigger issue.
Seal Up the Crawlspace Vents
As the winter arrives, a logical step is to seal up the vents to protect your pipes from cold and winds. To do this, you can use foam board, screw it along the edge, or just place cardboard over the vents.
Caution: You should only use this technique during the coldest days and open the vents back up as soon as the threat ends. This allows your crawlspace to breath and prevents excess moisture.
Also, don't close the vents when you turn the heat on. This could be a recipe for moisture and can lead to condensation buildups in the crawlspace.
So, Finally…
This is our guide to keep your pipes from freezing in the crawlspace. Lastly, I want to remind you that it isn't just know how to keep pipes from freezing, but the trick is to take action today. So, I hope you understand the importance and act accordingly.
Read More
She is a proud mother of three children. Married for 25 long years! She is the perfect Admin & Editor in chief for this site. She will be sharing her life long experiences with us.