During winter months, it's freezing outside. And, what leaves us in a bit of anxiety is that snow and ice have damaging impacts on our car and can set the engine and the battery into trouble. It is really awful to find the engine stops in the middle of the road.
But, if you plan ahead of the time and do some regular checks and maintenance to winterize your car, you can get through the cold season quite handsomely.
Now, to help you out, today we will discuss how to winterize a car and will show you a step by step guide to follow on this.
So, without further ado, let's begin.
So, How to Winterize a Car?
First let's begin with a how to winterize a car checklist:
Now let's talk about the above points on how to winter proof your car in depth.
Instructions on How to Winterize Your Car
Step 1: Check Your Wiper Blades & Refill Wiper Fluid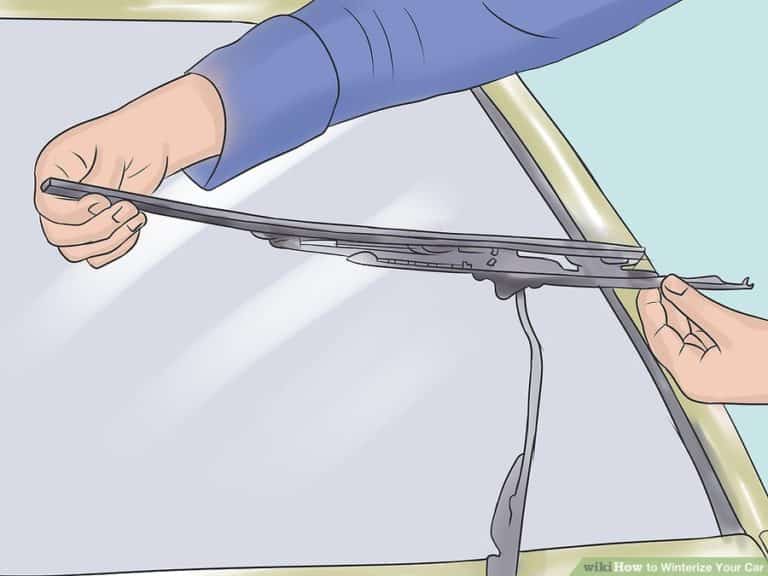 Rubber Blades tears quickly in an icy condition, which, if not replaced, might ice up your car window instead of cleaning it. You will not see the road clearly, and it will limit safe driving. So, the first thing is to check the wiper blades to see if it is weathered and examine any cracks. If so, you must replace it with a new one, especially that wrap the frame with a rubber boot is fine to diminish ice and snow.
The Next thing to do is to refill the windshield reservoir with a washer fluid that contains an anti-freeze agent so that it can melt ice and snow on your car.
Step 2: Make Sure All the Lights are in Good Condition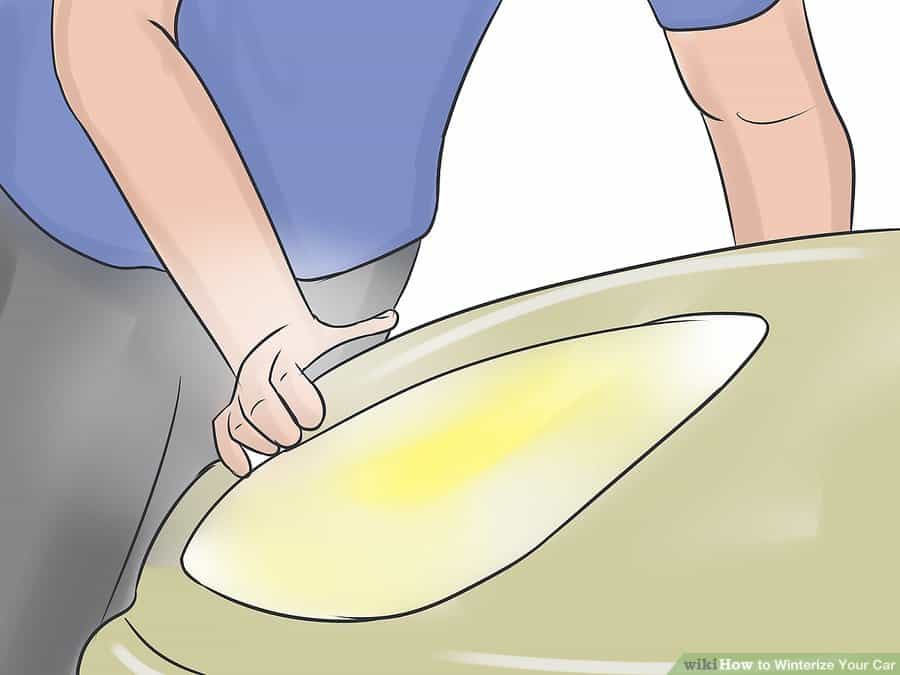 To ensure visibility, you must test whether all the lights on your car are operational. Find a friend to do an exterior check on all of the lights, i.e. the headlights, taillights, brake lights, etc.
Remember, you must be seen by the other side driving to your car. So, don't be a miser and always keep additional lights as backups.
Step 3: Check the Defrosting & Heating Units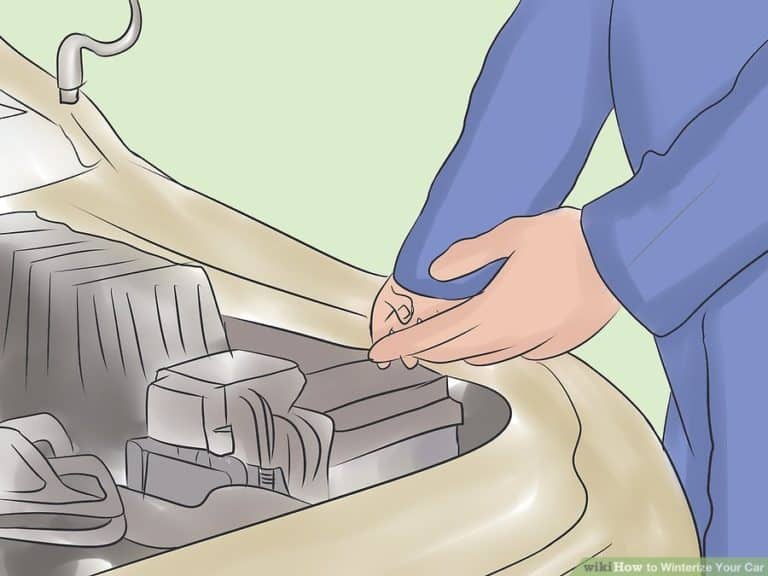 The next thing to look at is the defrosting and the heater on the car and ensure that they are well set to tackle snow and icy winter so that your visibility is not at stake.
The defroster delivers warm and dry air onto the windshield and makes it easy for wipers to wipe out snow and ice. You should also check the doors and windows to find leaks to prevent fog on the windshield.
A functional heating system promotes comfort and safety while driving. So, inspect and fix any issues as early as possible before winter hits.
Step 4: Keep the Tire Pressure Up and Running & Consider Snow Tires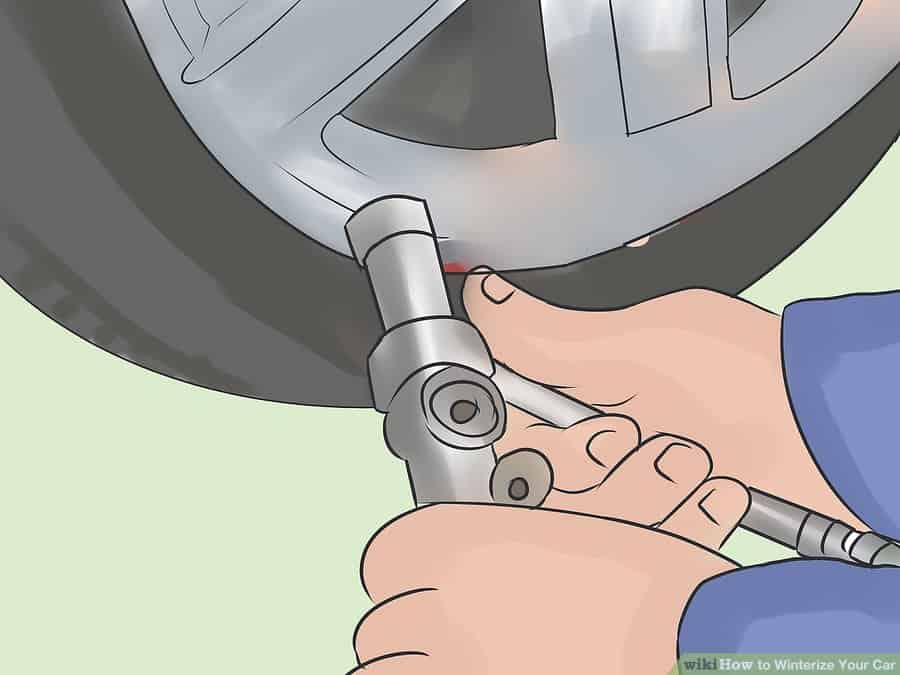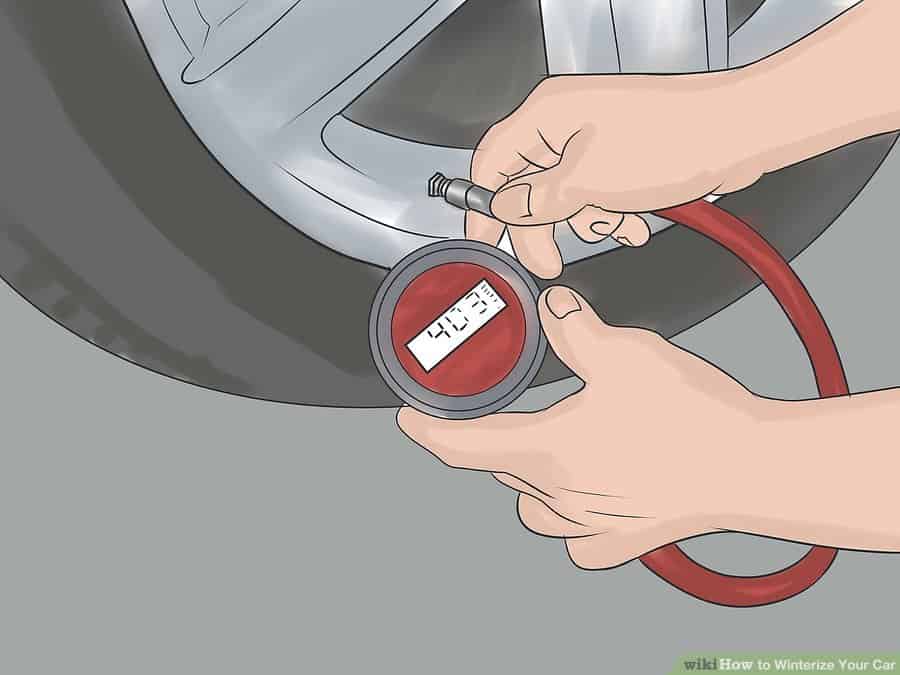 Air pressure in tires reacts negatively to the drop in temperature. So, check all tires and refill air to the recommendation printed on the side of each tire. Generally, in modern passenger cars, it ranges from 35 to 45 pounds.
What you should remind is that both low and high air pressure can cause danger on the drive. You can use a tire gauge and inject it on the tire valve to get a proper reading.
When it comes to safety, car enthusiasts recommend snow tires for better traction during winter drives. So, consider putting on snow tires before you really need them.
Step 5: Don't leave the gas tank empty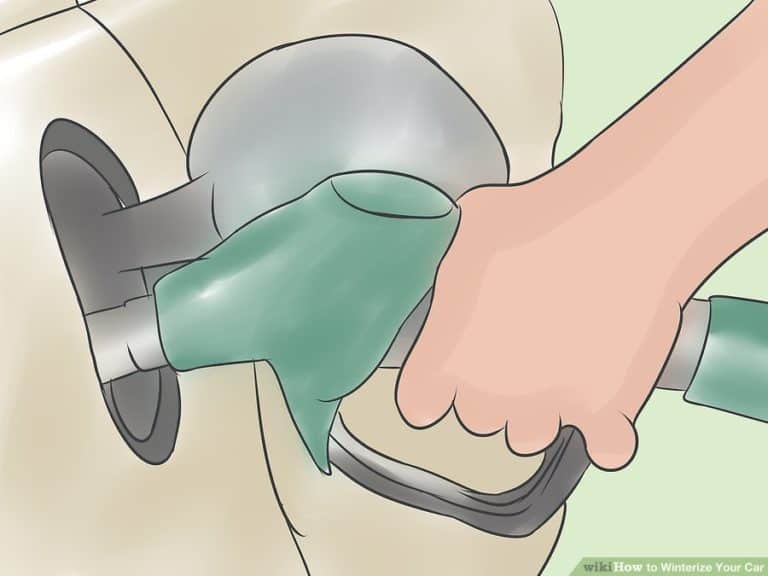 Regardless of the weather condition, it is wise in no way to leave the gas tank empty to prevent condensation build-ups in the gas tank. Therefore, make sure the gas tank is at least three-quarters full.
This will reduce the likelihood of getting stranded if you run out of fuel elsewhere.
Step 6: Inspect the Battery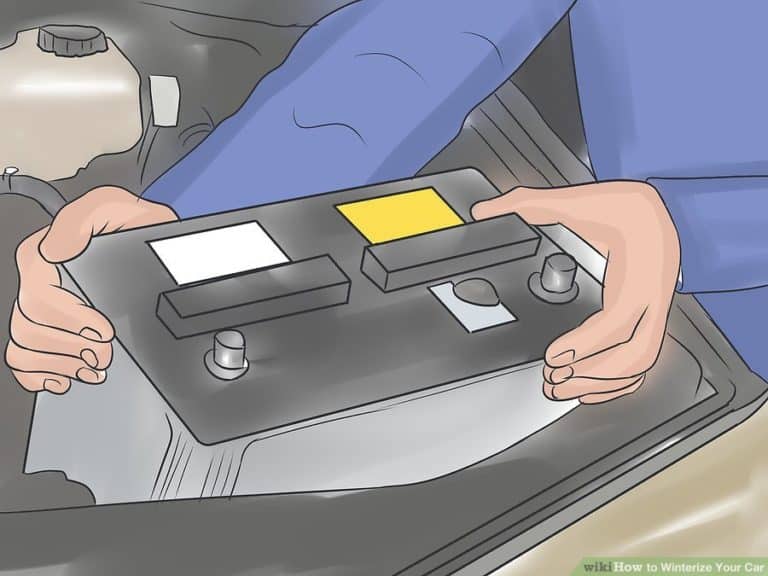 The Freezing temperature is particularly hard on the battery as it limits the cranking power from it to start the engine. So, you must test the battery (the Heart!) levels and ensure that it has plenty of juice in it.
But, if you are not confident, don't be over smart. Get a professional test your battery before you get stuck on a snowstorm.
One thing to keep in mind is that corrosion could build up on the battery terminals, and you need to buy a terminal cleaner to clean up those corrosions.
Also, ensure the battery is fully charged (unattended battery lose its charge) and consider replacing the old battery before winter comes.
Step 7: Replace the Old Coolant with Anti-Freeze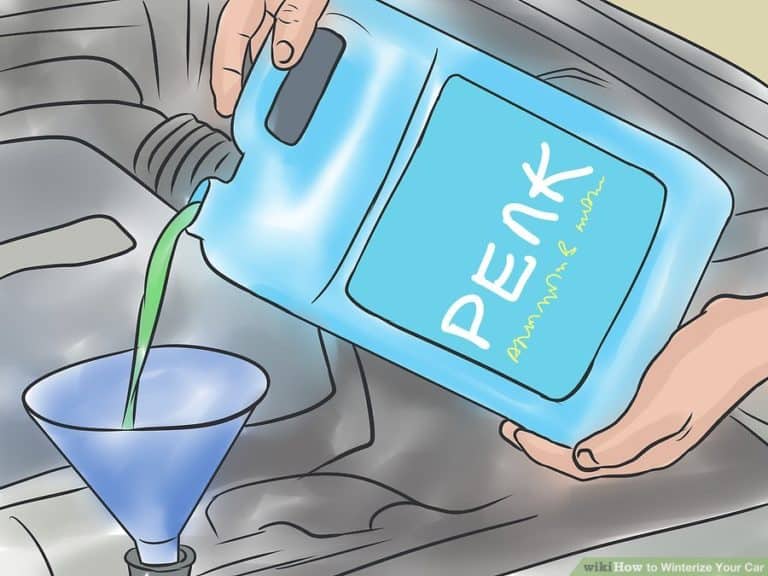 The coolant of your car should be nice and clean, and your engine should have the right anti-freeze to water ratio in the radiator fluid of the car.
Because, once the coolant is frozen, even a healthy engine can overheat. You can buy a pre-mixed bottle in a local gas station. A recommended mix for winter months would be 60% anti-freeze to 40% water.
Step 8: Make sure that the right engine oil is used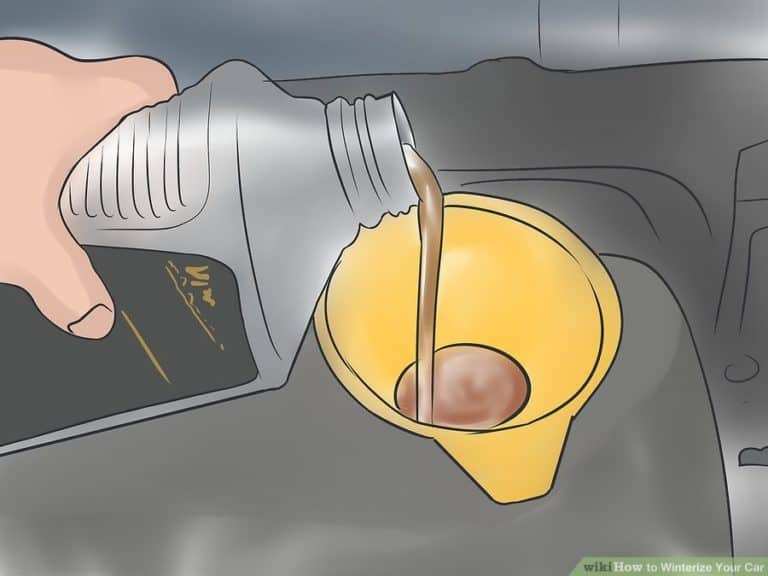 As with the fallen temperature, engine oil begins to grow heavier, leading to the engine pumps failing to circulate the oil. Study your owner's manual and schedule your oil changes so that the engine has the required grade of fuel for the right time of the year.
Step 9: Keep Spare Tires and Emergency Kit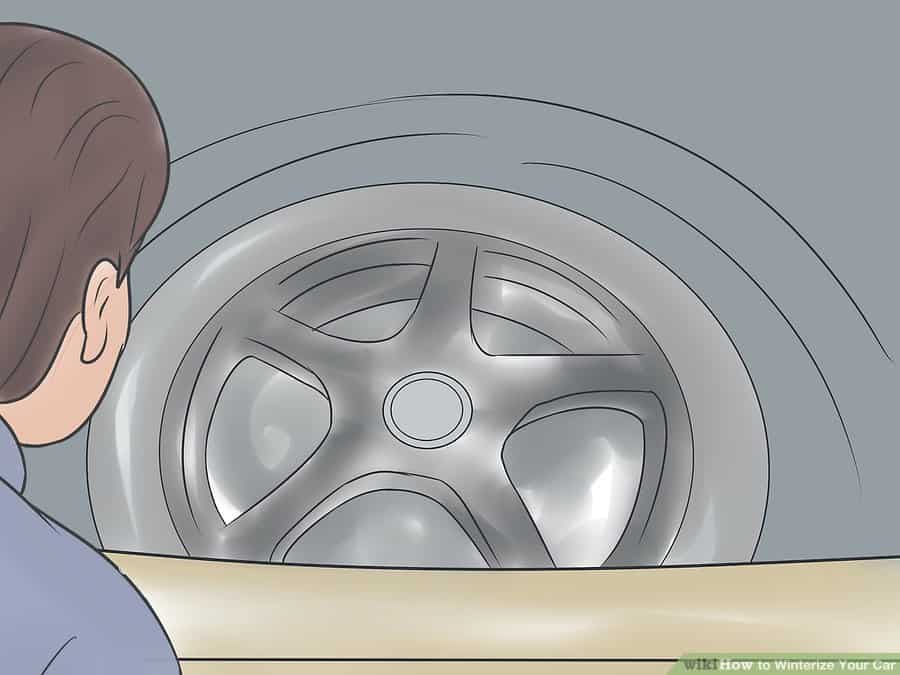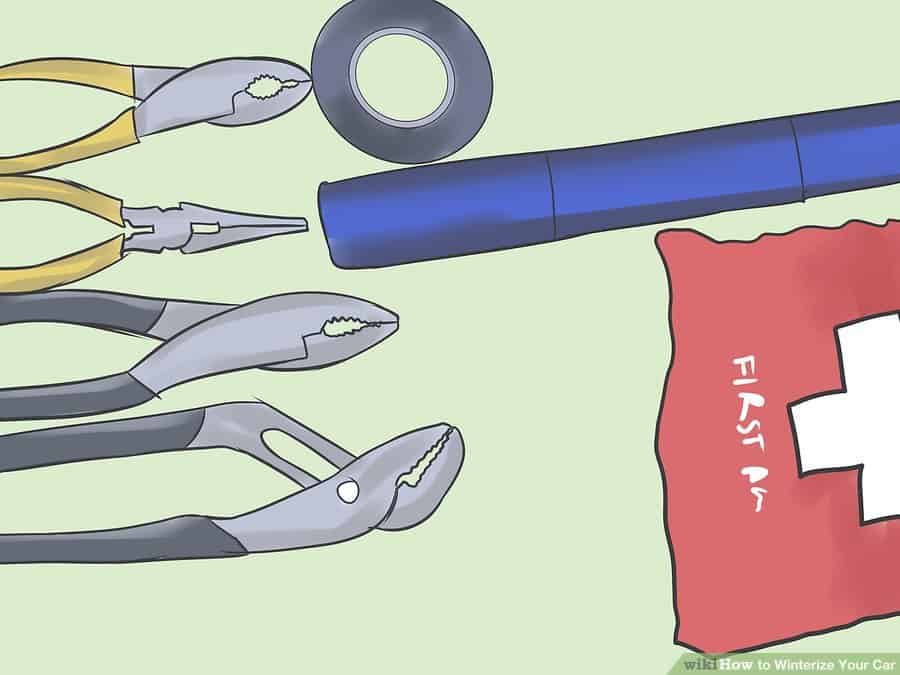 If you're ever trapped in an icy road but still want to drive safe, it goes without saying that keeping emergency kits and spare tires will make it possible.
Put in the car trunk additional gloves, boots, hats, wool blankets, bottles of coolant, defroster, ice scrapers, a flashlight, salt or cat litter, first-aid kit, jumper cables, some flares and washer fluid, phone charger, etc.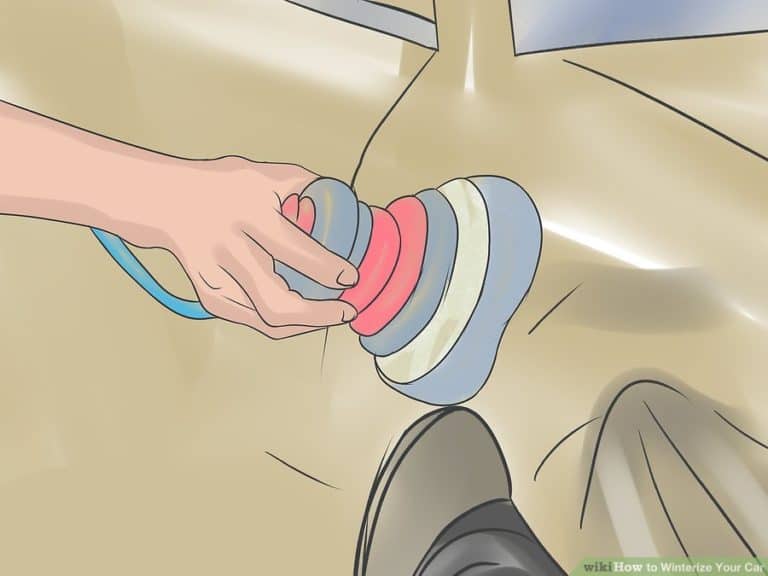 I hope this article helped you learn something useful about how to winterize a vehicle (i.e., a car) and preparing it for safe operation during cold months. And, the best way to avoid winter risks is to start these safeguarding months before winter sets in; thus, this will extend the life of your car.
So, let me remind you again…winterize your car checklist!