Most of the house owners are regularly being advised to install insulation which is way too expensive. Those who are looking to minimize their heating bill without a big investment, this is a recommended article for them. This is how you keep a cold house warm.
So, what you can do to keep your cold house warm cheaply and quickly? Today I will be talking about many secrets to how to keep a house warm without insulation.
How to keep a house warm without insulation?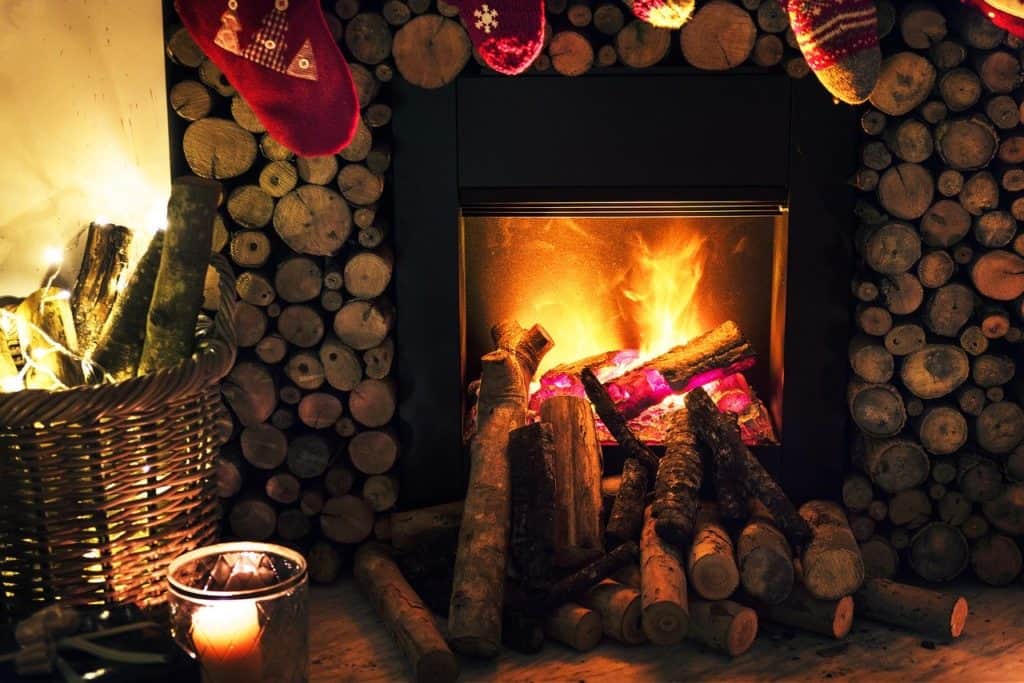 Use tin foil
Using tin foil is one of the best ways to keep your home warm in winter. Tinfoil keeps the heat in, that's why your house always stays warm. The good thing is tinfoil is quite cheap. You can cover your whole house by spending a few bucks.
Thick curtains
Thick curtains are another best way to save losing heat through windows. Thick curtains are often made of heavier ingredients such as cotton or polyester that's why these are so thick. You should also make sure that the curtains don't have any gaps or holes. Because the warm air should stay in the house and the cold air stays out.
Clear your radiators
Try to avoid placing large pieces of furniture in front of radiators. Move your sofa in front of the radiator. I know it's your favorite seat but it disrupts the heat that could be warming your whole house. By moving furniture away from the radiator, warm air can move freely and you can get the most of your heat source.
Bring a Fireplace Plug
You may lose over 40 percent of your home hot air because you don't have it. It will help you to seal the funnel to keep the hot air in. It comes in various sizes, so choose the right one before purchasing.
Let the sunlight in
Always allow the sunlight to enter your house. Try to take as much natural free heat as possible. And always remember to close your curtain as soon as dusk falls.
Remove chimney
Try to shut chimney as much as possible. A lot of heat goes out of the chimney. So if you aren't using this so much try to shut it out.
Read: Best ways of winterizing tankless water heater
Shut up room doors
Always keep your unused doors closed. This will prevent cold air from moving into another room. And it will contain the heat you've generated in that particular room.
Use timers on your heating
Setting timers on heating is kind of necessary. If it's getting too much cold, the timer should be set to switch before heating. Try to set the timer 30 to 40 minutes before you get up in the morning.
Block all the droughts
This simple solution will keep your house warm. The best thing is you can do this by yourself with a little cost. So it's worth to block out all the draughts before winter and keep your house warm practically.
Upgrade your boiler
If you are using the boiler for so long, it may be the right time to replace it with a new and more capable model. There are many new boiler models now in the market, you could save up to $500 with a new ideal boiler, which uses way more less energy to produce the same amount of heat.
Try brushes
You should keep brushes in the letterbox. Always assure your letterbox is sealed with brushes because you want to stay warm inside. You can purchase these brushes from your local hardware store. These come in different sizes, so you can use these on any kind of doors.
Keep open the oven door
So you're done baking. Now turn off the stove and keep open the oven door. The heat in the oven will flow throughout the kitchen, which will help heat your house. And remember, do this with your safety. Be careful if you have pets and children.
Use Plastic Wrap
It's the cheapest and my favorite one. Do you know that plastic wrap can do much more than package materials? Take all plastic wrap and carefully place it on windows. This will help you to keep heat air indoors and reduce your electric bills.
Shower Steam
If there is no privacy concern, keep the bathroom door open when you're bathing. Through it all the warm steam can roam into the house. Do this if possible.
Plant trees
Planting trees in the right place around your home will keep your home warm in the winter. Try to plant more trees on the north side of your home, this will prevent the cold air from coming in, and keep the south side of your house as open as possible so the sun comes up.
Use carpets
You can use a fluffy carpet to help insulate the floor. Carpets are way much warmer than tiles or wood. Carpets not only work to style a room, but they also do a helpful job of keeping your feet soft.
Read: Fire Safety tips in Winter
More useful tips
Seal your doors properly
Close all of your windows rightly
Use ceiling fan heater
You can use a Humidifier
Add layers to your wood floors
Candles can be lit in every room
If you have a fireplace then put the fire on
Winter is about to begin. If you want to keep your house warm during the cold season, these simple secrets can help you to reduce your heating bills and keep your house warm.
Do you have any secrets? Let me know in the comment section.
Read More
She is a proud mother of three children. Married for 25 long years! She is the perfect Admin & Editor in chief for this site. She will be sharing her life long experiences with us.