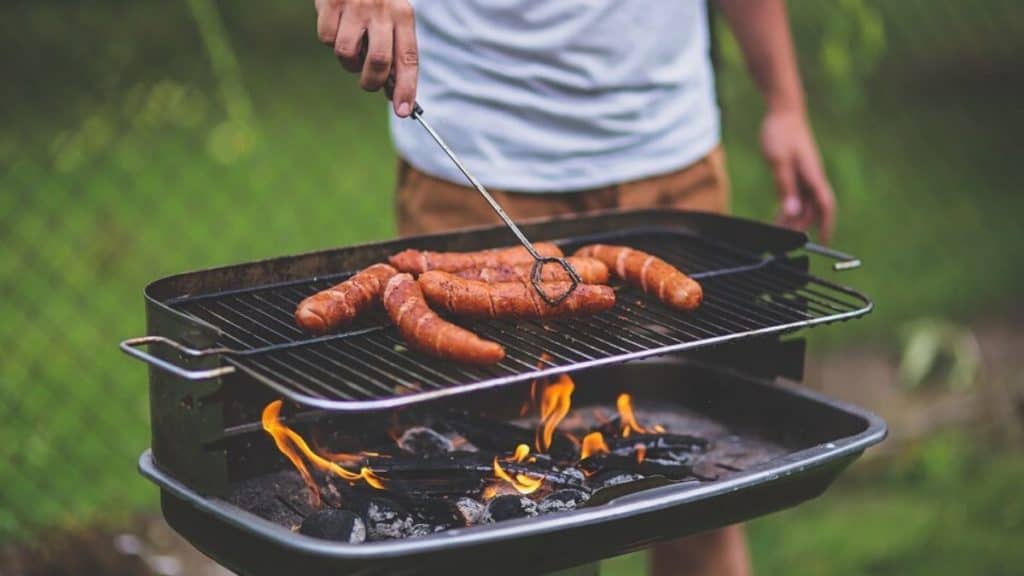 When it comes to having quality time with our friends or family, oftentimes we love to enjoy outdoor cooking as our go-to option. That's why during a festival, sometimes all that we want is a barbeque party held outside of our dwelling.
Well, cooking outside is fun. At the same time it can also be risky particularly if you do not ensure and adhere to the safety precautions. It can ruin your food and make disastrous happen. So, maintaining safety is a must here.
Today, here in this article, we are going to share with you the essential outdoor cooking safety tips to help you address safety issues and evade unexpected accidents.
Outdoor Cooking Safety Tips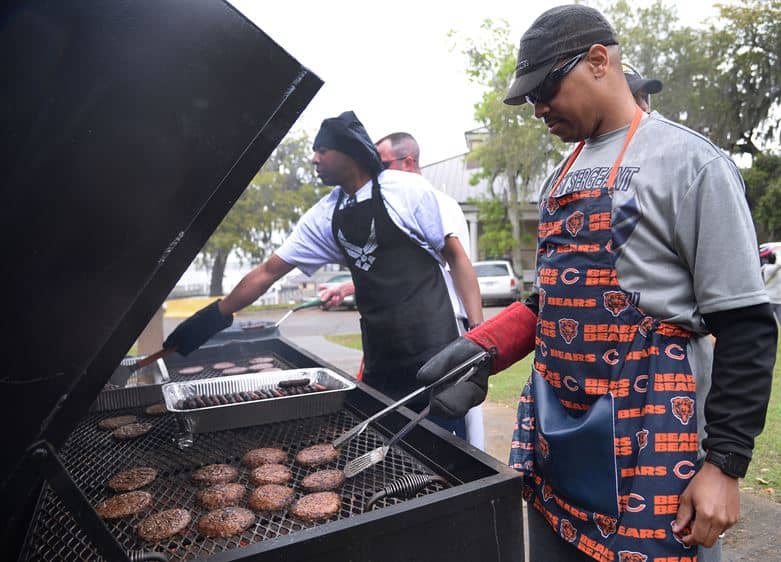 Choosing The Safe Place
You will end up putting yourself into danger choosing a cooking place with significant risk factors. That's why the first thing that you need is to pick up a safe outdoor cooking location.
The process of cooking involves grill, fire, oil, woods, and many inflammable things. So, if you set your barbecue, fire pits or chimneys in enclosed environment hazards are bound to happen. You must be careful to keep at least 10 feet distance between your cooking spot and your house.
Prepare The Cooking Place
Before you start cooking, you should prepare the cooking station. First, clean any excess grease or debris left on the cooking instruments.
You should also prepare your utensils properly and get everything organized to reduce the likelihood of risks. This increases the risks if you have to go over and over again to get the necessary appliances keeping a lit grill unattended.
Read: Plan a cookout perfectly
Avoiding High Winds
When you are cooking outside winds raise the risk that the flames spread directly from your grill or fireplace to the nearby structures. Therefore regardless of the cooking instruments that you are using, avoiding high wind is a must.
However, despite your careful selection wind can visit anyway and if things go wrong keeping a fire extinguisher can substantially restrict fire damage.
Dress Appropriately
When you are cooking outside, you must avoid wearing loose fitted clothes. Otherwise, it can call for a grave tragedy. Because loose flowing clothes have a chance to get ignited easily.
So before you start cooking, keep your shirt tucked in, roll up shirt sleeves, and ensure the apron strap is securely tied to aid your safety.
Select The Right Utensils and Cookers
It is vital to have the right cooking instruments under your reach. Otherwise, your chances to catch on fire will increase. Don't go for the cheaper ones just to save money. Use cookers that are long-handled and make sure to keep them on the side away from the heat. Handle the cooker on the grill using potholders.
Use The Manual
Every appliance comes with a manual with instructions. And, this is your chance to know every detail about the product, how to operate it safely before and after the use. That's why being a user it is your responsibility to read and follow the instructions carefully to aid good maintenance.
Keeping The Kids Safe
Kids are curious and innocent. Thus they might end up harming their selves without even knowing. This is why you should make certain cooking area restricted for the kids. Not being harsh makes them understand that mishaps can occur out of their curiosity.
Do Not Intake Alcohol
Cooking outside definitely bring party vibes. But you should avoid drinking alcohol during the cooking session especially if you are making grills as it can work as a spirit and can cause a fire. So, keep your bottles aside until your meal is thoroughly cooked and ready to serve.
Get Someone To Assist
The risks of making mistakes extend if the responsibility for the whole cooking session is left with two hands. You will get exhausted and find it hard to handle all the cooking. So it is advisable to get at least one person to assist when you are cooking outside.
Dispose Of The Trash Properly
Do not think once cooking and eating are finished, your job is done. As a responsible citizen and human being, you must dispose of the waste properly. When the leftover foods or debris are not disposed of properly, it will cause pollution to our environment and can harm public health.
When outside cooking takes place near your house you mustn't leave hot charcoals lying around the cooking spot. This is dangerous because you don't want your dear one to step on those lying charcoals and get hurt.
Apart from that, if you dispose of heating charcoals in the garbage without extinguishing them, they can light a fire and cause a hazard.
Read: How do charcoal grills work?
Important Food Safety Checklist
Maintaining food safety in the preparation and cooking process is vital regardless of your cooking place. So, keep note of the following checklist before you leave this web page.
Avoid plastics bags and use stainless steel or glass appliances instead, to avoid food contamination.
When you bring out food from the refrigerator, immediately place it into the cooler. Do not make the mistake of keeping it on the counter or table.
Keeping frozen food cool is a must thing to do. Because this way, bacteria would not be able to grow on it. You should opt for a cooler that has a temperature below 40 degrees.
Before cooking or grilling the frozen meat or chicken, thawing it in the refrigerator or microwave oven is necessary.
Even when your chicken or meat has turned brown outside, you have to grill it till a temperature (165F according to National Chicken Council) that is safe to eat. This ensures that there are bacteria left on it. Use a meat thermometer to measure and confirm the required high temperature.
Avoid keeping raw and cooked meat on one plate. The juices of raw meat have harmful bacteria and can contaminate your cooked food.
So, that's it for today…
This our outdoor cooking safety tips for you to follow while cooking outside. Given that you know how to cook and, keeping safety in mind, outdoor cooking is a very relaxing experience without any second thoughts.
Read More
She is a proud mother of three children. Married for 25 long years! She is the perfect Admin & Editor in chief for this site. She will be sharing her life long experiences with us.