As an Amazon Associate, I earn from qualifying purchases. There is no extra cost to you. Thank you if you use our links; we appreciate it!  Learn More.
Now, we have met friends and family who despise the idea of lining their kitchen cabinets, shelves or drawers because they either measure it wrong, buy less paper or more, get frustrated with the time and effort, and swear at the top of their lungs, but hardly give up the idea of a lining. This is something our moms have been doing for years, so we must do too. We gathered up ideas from moms and enthusiastic, successful-in-lining housekeepers about the best way to line kitchen cabinets and drawers, and here we are with today's article.
The best ways to line kitchen cabinets and drawers
We have split it into 3 sections, lining from shelves, cabinets, and drawers:
How to Line Kitchen Shelves
The shelf liners make your kitchen look pretty decent and clean after you are done with the job. But before that, you will need to follow the steps: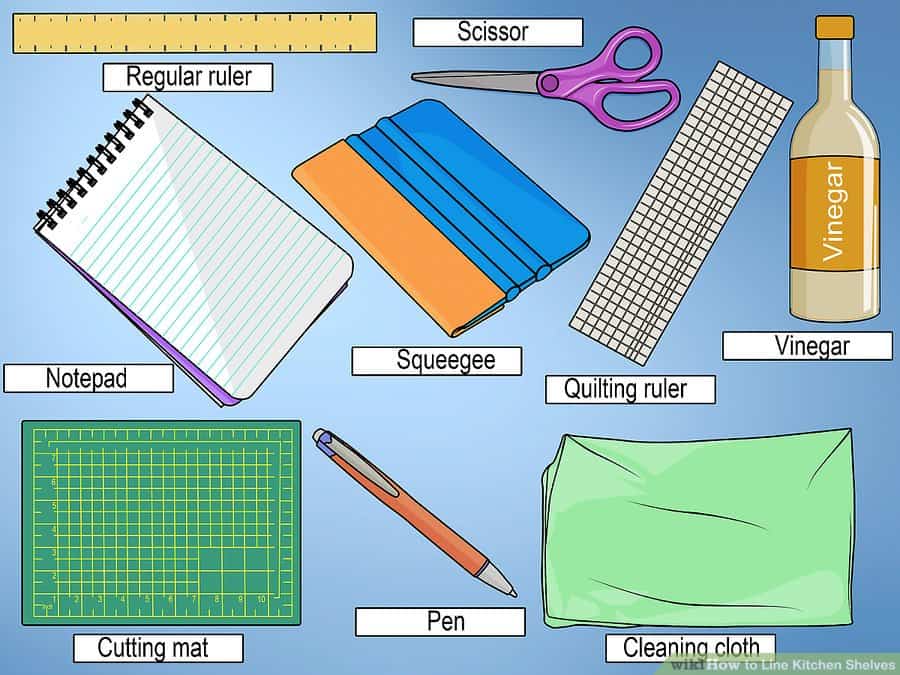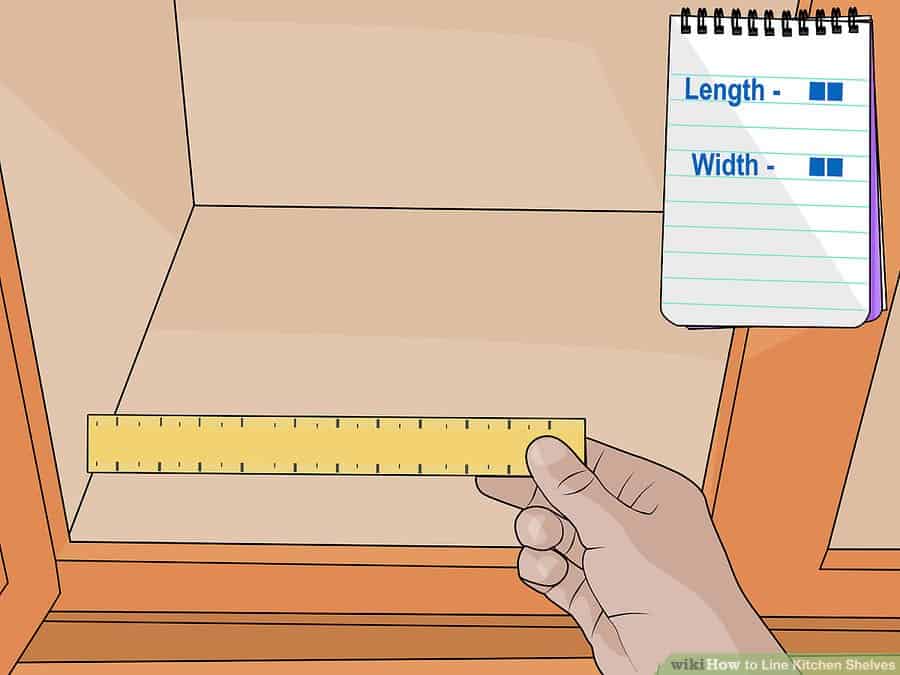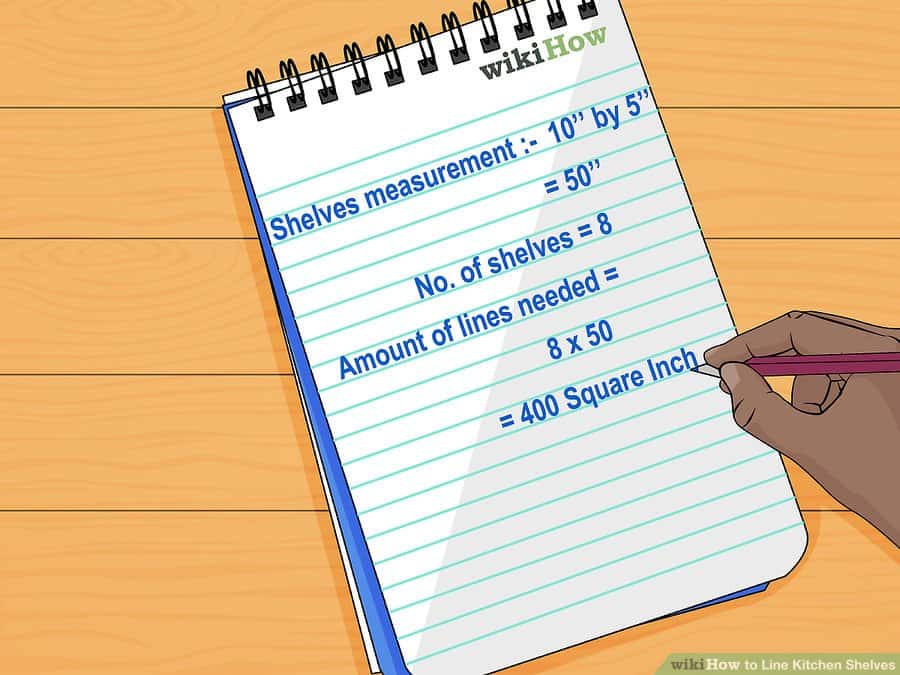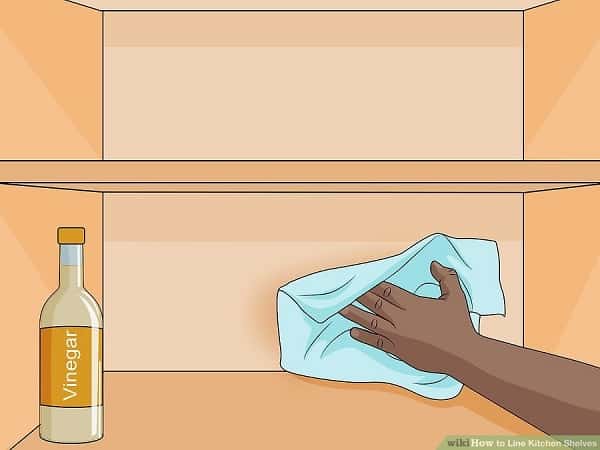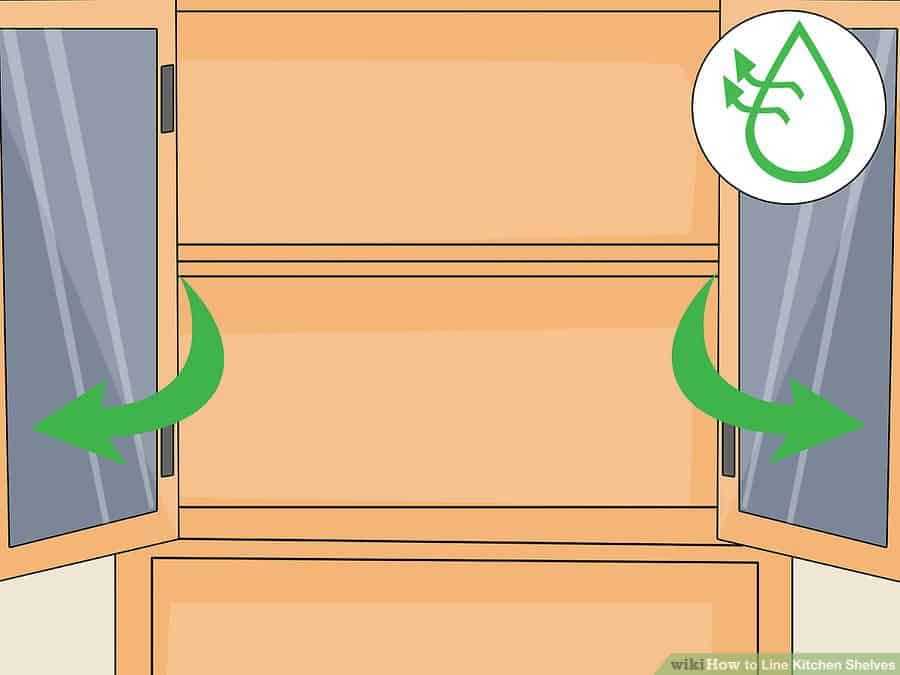 How to Line Kitchen Cabinets
Lining old kitchen cabinets can be natural if you know which steps to follow. The necessary steps are just as above, and you will need the same regular supplies. But instead of a shelf liner, you will now be lining cabinets. You can use peel-and-stick Vinyl tiles. It hardly gets beat up or wear-and-tears or even looking gross.
If you have had adhesive liners before, you can also replace it with the tiles. You'll need a utility knife and cleaning supplies before using your newfound gem. If you never had any, simply clean things our, measure, attach, and done! Other than these, non-adhesive liners are pretty high when it comes to medicine cabinets or glass cabinets when, in the latter, you would expect the wetness and the bubbles to be tackled better in your wooden cabinets.
How to Line Kitchen Drawers
Lining drawers is a prosperous business too. We usually see people lining drawers with heavy-duty wrapping papers since it adds a bright, singular touch to your bland drawers. This is great if you have kitchen clothing such as aprons and gloves or similar stuff in your drawers. For this, you will need gift wraps/wallpaper/ fabric/ maps/scrapbook paper/placemats (so many options you can try!), straight-edge knives/blades, and scissors.
Take notes from the previously mentioned steps. Cut more than is needed, and placing it flat on the inner surface of your drawer, leave out the extra edge. Create a crease along the edge and holding it tightly down with a ruler, use a sharp blade to swipe and cut.
A perfectly cut paper will stay just like that, but if you need, you can use spray adhesives or double-sided tape.
For drawers that have food and containers with food, etc. you can try doing the same with plastic canvas sheets. Those are easy to wash, cheap, and last almost forever.
Reasons for lining kitchen cabinets and drawers
Lining kitchen cabinet/shelves is an important business for the following reasons:
Frequently Asked Questions
Peel-and-stick vinyl tiles make the best, hassle-free cabinet liners.
Cutting them in just the right measure can help in keeping the liners in place, or a little putty on the corners.
Obviously, to make cleaning easier. Nothing harder than that!
Follow our guides and tips for the best way to line kitchen shelves. Now that you know how to line kitchen cabinet/shelves and drawers save yourself from the woe of stained cabinets and bland ones too. This time-tested kitchen tradition is well known to extend the shelf-life of the shelves and what better way to get rid of food crumbs and water stain than this! Rush to the market if you didn't already!
Amazon and the Amazon logo are trademarks of Amazon.com, Inc, or its affiliates.