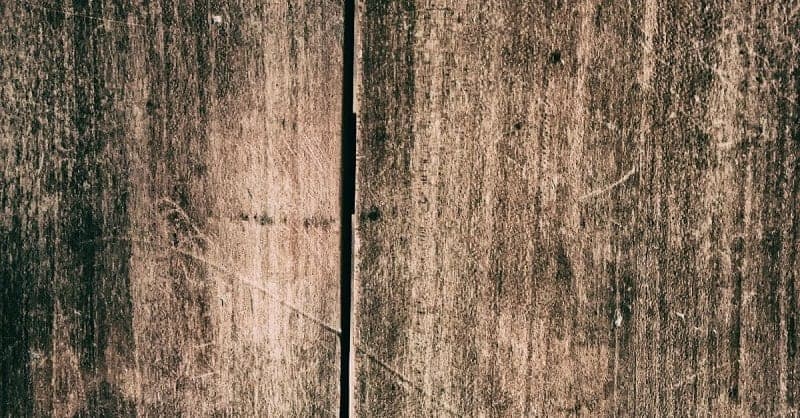 Having a hardwood floor is great, but it can be problematic. You have to make sure that you have the right cleaning products to clean your hardwood. An additional problem is grime, which can build up on your floors over time.
Getting grime off hardwood floors can be a challenge since the grime gets ground in and the wood can be damaged if you try to scrub it with something too abrasive. Some people use various products to try to get the grime off their wood floor but most of the time these methods are ineffective. Here are some quick and easy ways of how To Clean Grime Off Hardwood Floors.
What is Grime?
Grime is a type of dirt or debris that can build up on hardwood floors over time. It can be difficult to remove and can cause the floor to look dull and dingy. Regular cleaning and maintenance can help to prevent grime from building up and keep your hardwood floors looking their best.
11 Ways Of Cleaning Grime Off Hardwood Floors The Right Way
First best solution: a vacuum (The best way to clean grime)
The best way to clean grime off of them is to sweep them with a broom or vacuum them with a brush attachment. If you have a lot of grime built up you may need to use a mop.
Vacuum your floor with a soft brush attachment, or use a broom or dust mop. This is the most effective way to clean hardwood floors because it gets rid of dust, dirt and other particles that can scratch your hardwood floor.
Vacuum up dust and dirt before you sweep or mop your floor. Sweeping will just spread the dirt around, not remove it from the surface of your wood; mopping will cause water damage if there's too much moisture in one area of your home.
Use a microfiber mop to pick up dust, dirt and debris from your hardwood floors
Microfiber is one of the most effective materials for cleaning hardwood floors. A microfiber mop will pick up more dirt and debris than a traditional mop and it won't leave behind streaks or smears. To clean your floors with a microfiber mop start by sweeping or vacuuming to remove any loose dirt. Then dampen the mop head with water or a mild cleaner solution. Mop the floor in small sections moving the mop back and forth in a gentle scrubbing motion. Rinse the mop head frequently to avoid reapplying dirt to the floor. When you're finished allow the floor to air dry or wipe it down with a clean dry cloth.
A microfiber mop uses a soft, woven cloth that is designed to pick up dust easily but not scratch the surface of your wood flooring. This makes it an ideal choice for cleaning wood floors because it doesn't cause scratches or indentations in the wood like other materials might do.
Microfiber mops are made from synthetic materials such as polyester and nylon, which means they don't absorb moisture like cotton does – even if they're damp when you use them! They also tend to be more lightweight than traditional terry cloth towels so using them won't put too much strain on your back when mopping up large areas of flooring quickly at once (something we all want!).
Plus, using a microfiber mop will help prevent streaks caused by excess water left behind after rinsing out any excess dirt that was picked up during washing down before drying off completely – something I learned from personal experience! 😉
Clean thoroughly with a cleaner specifically made for hardwood floors
There are a number of products on the market designed specifically for cleaning hardwood floors. Test a small area first to make sure the cleaner won't damage your flooring. Make sure to read the directions before using the cleaner and follow them carefully, especially if they include any safety precautions.
Wipe with a damp cloth
Dampen a clean soft cloth with warm water. Rub the cloth over the grime in a circular motion. Be sure to rub in the direction of the grain to avoid damaging the floor. Wipe the area clean with a dry cloth.
Use a vinegar and water solution
Vinegar and water is a classic cleaning solution for hardwood floors. The vinegar cuts through grime and dirt while the water helps to rinse it away. You can make a simple cleaning solution by mixing equal parts of vinegar and water in a bucket. Be sure to wring out your mop or cloth so that it is not too wet as this can damage your floors. For more stubborn dirt or stains you can increase the ratio of vinegar to water.
Use a baking soda and water solution
Baking soda is a great way to clean grime from hardwood floors. Simply mix a solution of baking soda and water and use it to mop the floor. The baking soda will help to break down the dirt and grime making it easy to remove.
Use a commercial hardwood floor cleaner
If you have hardwood floors it's important to keep them clean. dirt and grime can build up over time and make the floors look dull. The best way to clean hardwood floors is with a commercial hardwood floor cleaner. These cleaners are designed specifically for hardwood floors and will remove dirt grime and stains quickly and easily.
Use a steam mop
One of the best ways to clean grime from hardwood floors is with a steam mop. A steam mop uses the power of steam to clean and disinfect your floors without the use of harsh chemicals. Steam mops are safe to use on all types of hardwood floors including sealed and unfinished floors. When using a steam mop be sure to follow the manufacturer's instructions carefully to avoid damaging your floors.
Hire a professional hardwood floor cleaning company
While many people believe that they can clean their hardwood floors on their own the truth is that it's a difficult and time-consuming task. Not to mention if you don't have the right tools and products you could end up damaging your floors. The best way to clean grime from hardwood floors is to hire a professional hardwood floor cleaning company. These companies have the experience and expertise to clean your floors quickly and efficiently without damaging them.
Sand the floors
Sanding hardwood floors is one of the most effective ways to clean grime and dirt from them. This is because sanding removes the top layer of the floor which is where most of the dirt and grime accumulate. Sanding also gives the floor a smooth finish making it easier to clean in the future.
Refinish the floors
Hardwood floors are a beautiful addition to any home but they can be difficult to keep clean. One way to clean grime from hardwood floors is to refinish the floors. This process involves sanding down the existing finish and applying a new one. It is important to hire a professional to do this as it is a delicate process. Refinishing hardwood floors will not only make them look new again but it will also protect them from future damage.
Read: Ways for filling the gaps in Hardwood floor
Take all steps necessary to prevent future build-up of grime on your hardwood floors.
Take all steps necessary to prevent future build-up of grime on your hardwood floors.
Clean up spills as soon as they happen. If a spill occurs, use a damp cloth or sponge with warm water to wipe it off immediately. Do not let stains sit for long periods of time, as they may become difficult to remove later.
Wipe up any water that accumulates after mopping the floor (i.e., after washing dishes). Water can permanently damage the finish, so be sure to dry it up quickly and thoroughly!
Use mats at every entrance into your home (inside and out), including sliding glass doors and garages – especially during rainy seasons when puddles are likely to accumulate outside doors before they're opened again by passersby who might track them inside onto their shoes! This can help prevent stains from forming if someone happens upon one while walking through without taking precautions first…
Hardwood flooring is a beautiful addition to any home, but it can be difficult to keep it looking its best.
Hardwood flooring is a beautiful addition to any home, but it can be difficult to keep it looking its best. To avoid costly repairs and protect your investment, here are some helpful tips you can use to get your hardwood floors shining like new again.
Cleaning: Clean the floor with a damp mop or vacuum cleaner once a week. Scrub stains with a little bit of soap and water using a clean sponge mop or wet vacuum attachment. A regular dust mop will not work on hardwood floors because they will scratch the surface! If you have pets in the house, use an animal-friendly cleaning solution as soon as possible after accidents happen so that stains do not set into place permanently or become impossible to remove later on down the road (which would result in having them replaced entirely).
Polishing: You should polish your hardwood floors at least once per year so they stay shiny and looking great for years down into future generations' hands! For best results, hire an expert professional who knows how much pressure needs applied during each step of this process—more pressure than usual might generate seems necessary because these materials tend toward being very delicate when exposed regularly without proper care taken beforehand.
How to clean grime off hardwood floors without damaging them?
One of the best ways to clean grime off your hardwood floors is to use a mixture of vinegar and water. You will want to use about a 1:1 ratio of each and then mop your floor with the solution. You may need to go over particularly dirty areas multiple times. Another way to clean grime off your hardwood floors is to use a steam cleaner. This can be a great option if you have especially delicate floors that might be damaged by vinegar or harsh chemicals.
What cleaners to use?
There are a few things you need to take into consideration when choosing a cleaner for your hardwood floors. The type of wood the finish and the level of dirt and grime will all play a role in deciding which cleaner is best for your floors. For light cleaning a simple solution of vinegar and water can be effective. For tougher jobs you may need something stronger like a commercial hardwood floor cleaner. Be sure to test any cleaner in an inconspicuous spot before using it on the entire floor.
How to avoid damaging your hardwood floors when cleaning grime?
One of the best ways to avoid damaging your hardwood floors when cleaning grime is to use a microfiber cloth or mop. Microfiber is much gentler on hardwood floors than traditional cleaning materials like sponges or scrub brushes and it won't leave behind any scratches or other damage. When mopping be sure to use only a lightly dampened cloth or mop head; too much water can cause warping and other damage. And always wipe up any spills immediately; letting them sit can cause staining.
The best way to protect your hardwood floors from grime
There are a few things you can do to keep your hardwood floors clean and protected from dirt. First you can sweep or vacuum regularly to remove any dirt or dust that has accumulated on the surface. You can also mop your floors with a gentle cleaner to remove any build-up of grime. Finally you can protect your floors by placing mats or rugs at entryways to catch any dirt or debris that might be brought in from outside.
How to remove grime from hardwood floors if they are already damaged?
If your hardwood floors are already damaged you'll need to be careful not to further damage them while cleaning. One way to clean grime off your hardwood floors is to use a damp mop or cloth. You can also use a vacuum cleaner with a soft brush attachment. Another option is to use a commercial hardwood floor cleaner following the instructions carefully.
Conclusion…
We hope you enjoyed our quick and easy guide on how to remove grime off hardwood floors. As you can see from the explanations in this post, it is simply a case of using the right kind of products. Using the wrong products can often cause more damage than good.
She is a proud mother of three children. Married for 25 long years! She is the perfect Admin & Editor in chief for this site. She will be sharing her life long experiences with us.