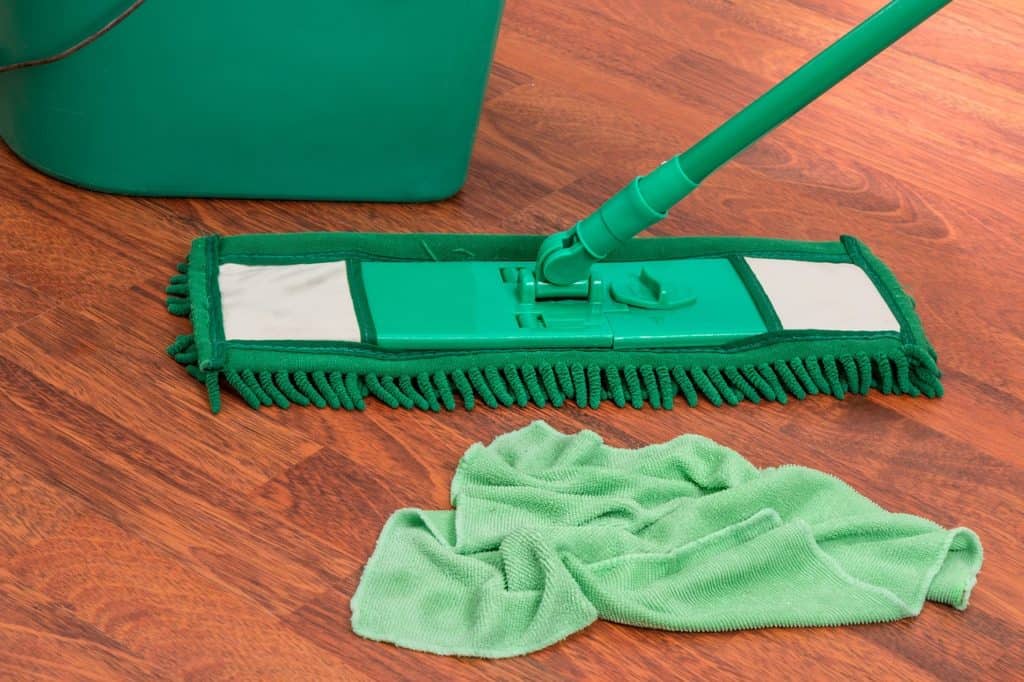 A very common problem for us is how to clean hardwood floors and keep it that way?
Well, all the nightmarish stuff you have heard about the maintenance and the cleaning of the hardwood is true. They do require a significant amount of time and energy to maintain.
But it is only if you are a couch potato who doesn't want to do any work except for watching television and eating snacks all day. If you are willing to be committed to the maintenance and cleaning of the hardwood floor, it will reward you with an excellent polished look longer than you would have expected.
So here is how to wash a hardwood floor for retaining the classy look of it for upcoming years!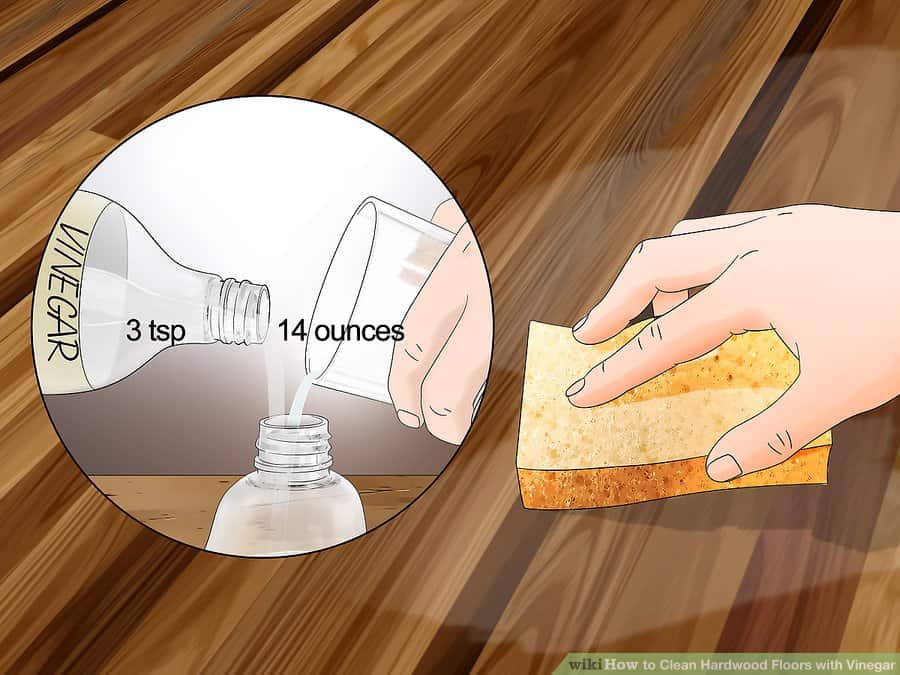 How to Clean Hardwood Floors with Vinegar?
Vinegar is by far the most natural and cost-effective way of cleaning hardwood floors. They provide a really good cleaning. More than that, you can make this cleaning solution with the items commonly found in every household. There are lots of methods available for cleaning hardwood floors with vinegar. Here is how we do it at our house!
Method 1: Use a Bucket and Cloth by Hand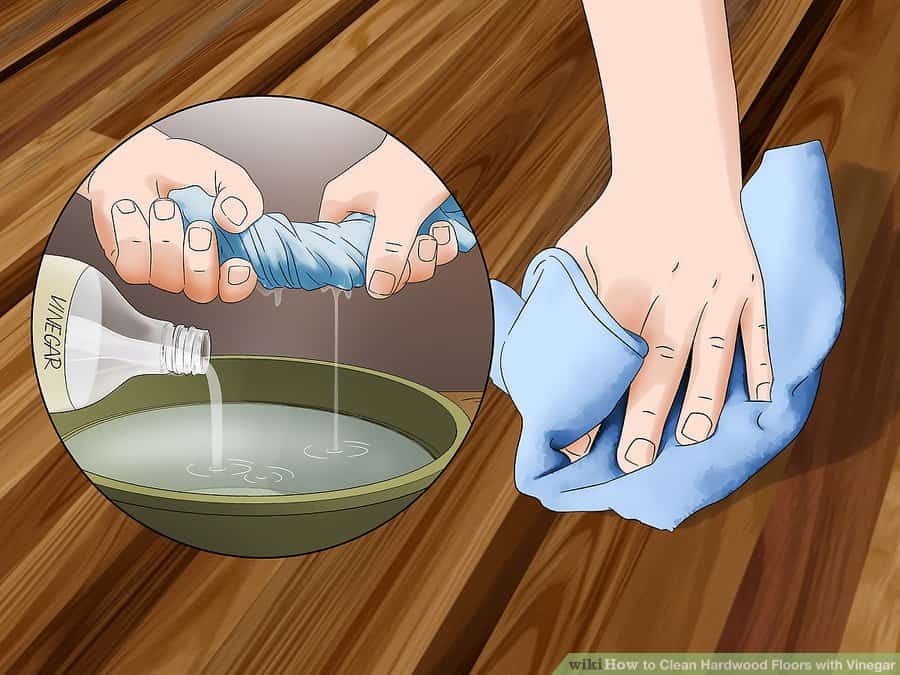 It is the oldest method, but the great thing is that it works so well even now! If you feel your floor needs a better cleansing, then this method would be the best way to mop the hardwood floor. For this method, you need 1/2 cup white vinegar, 1 gallon of warm water, and 2-3 drops essential oils. Mixed all the ingredients all together and then use it for cleaning your floors.
Method 2: Refillable Spray Mop
If you want to cut down the amount of stress and manual work when cleaning your hardwood floor with vinegar, using a refillable spray mop can be a lifesaver.
Get a good quality microfiber spray mop. They come for a low price. Get your supplies; in this case, you will need white vinegar, warm water, and also a few drops of essential oil if you want to.
How much you need them will depend on how much area you want to clean, but you can start with 4 to 5 teaspoon of white vinegar into 20-25 ounces of water.
Read: How do I keep my floor clean in the winter?
Method 3: Spray Bottle and Microfiber Mop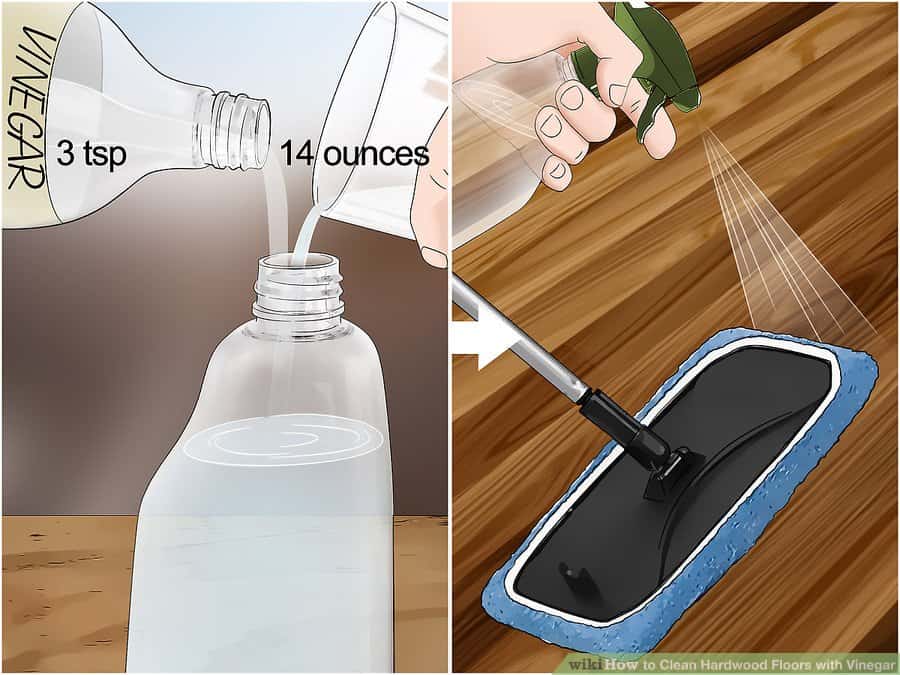 If you prefer using microfiber and spray bottle, then this method is the best one. This method is quite similar to the 2nd method.
How to Clean Hardwood Floors Naturally?
Here are the two most straightforward ways for cleaning hardwood floors if you want to avoid using harsh chemicals on it.·
Lemon juice, olive oil, and high temp water
It might sound more like a plate of mixed greens dressing than a wood floor cleaner. However, this mix of lemon juice, olive oil, and high temp water can be a great way to your hardwood floors and ensure a tremendously shiny floor.
Vinegar and vegetable oil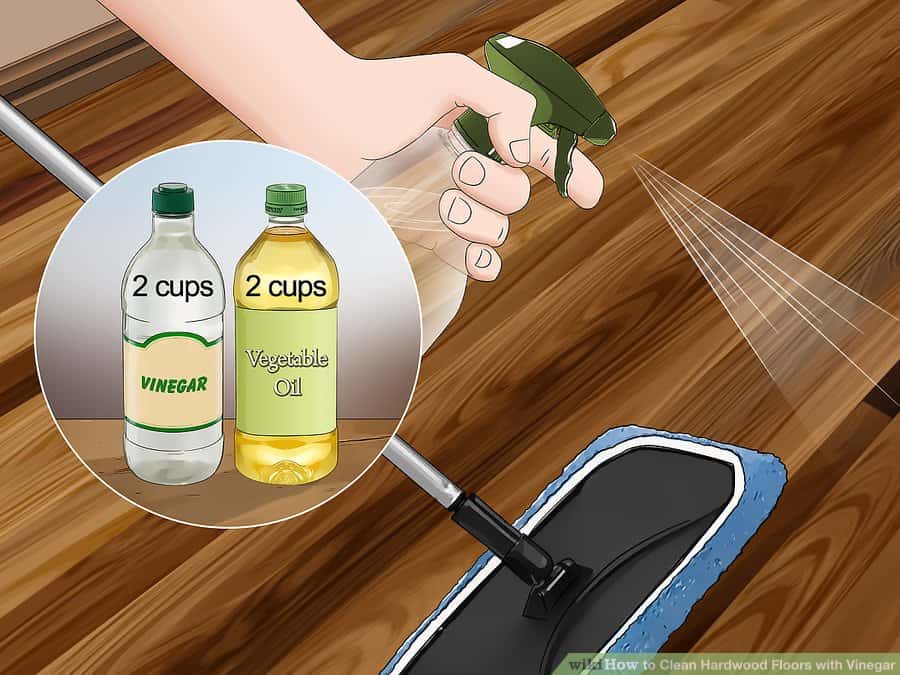 Are you worried about water use on your wood floors? Or do you want to avoid using water for retaining the protective coating on your hardwood floor finishing? You might be better off using this natural cleaning solution made with just vinegar and vegetable oils. Before you use this cleaning solution, put the supplies into a mug, and mix them well.
Read: Best ways to remove grime from hardwood floors
How To Clean Hardwood Floors With Bona Products?

Bona products are great for cleaning any hardwood floor. But most importantly, they provide a complete solution for cleaning hardwood or any floor in general.
In their Bona's Floor Care system, you will get all the things you might need for cleaning and maintenance of your hardwood floor in one place. It has got the microfiber pads for trapping and cleaning of the dirt, extra handles, and also cleaning solution as well.
How To Clean Heavily Soiled Hardwood Floors?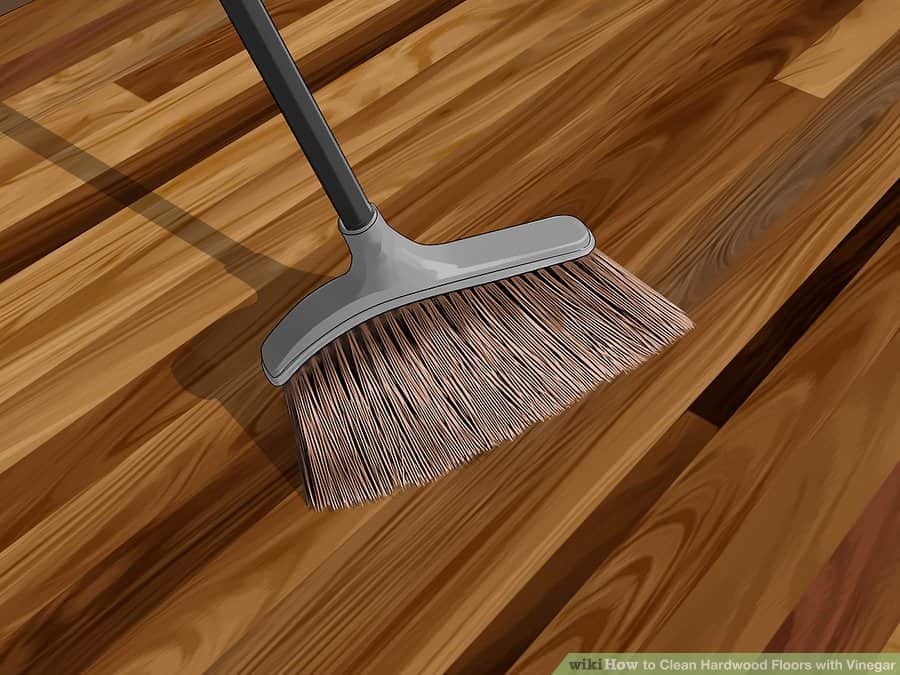 Are you stressed because the hardwood floors of your house are heavily soiled right now? Getting sick worrying about how to wash hardwood floors in your home? Don't worry so much as we are here to give you some useful tips which help you to clean soil hardwood floors slowly very quickly.
So, let's have a look at them!
Step- 01
You need to get the soil and dirt off your hardwood floor first. Get a cloth and thoroughly soak it into soapy water. Clean the dirt off and also get off the water remaining with another dry cloth to prevent water from getting inside the flooring.
Step- 02
Now, this is the time to check whether your floor has a wax finish or not. Water often leaves a white spot on wax. Denatured liquor makes shellac break up; paint remover makes polyurethane and paint bubble; enamel more slender, nail-clean remover, or paint remover make varnish pop. If the floor has layers of wax, it can look messy and dull, and you may need to remove the wax and re-wax after the cleaning.
Step- 03
See whether there are any deep marks left by the dirt in the flooring. If there any marks there, remove it. You will need a dry cloth with spirit or wood cleaner to do this.
Step- 04
Remove the residing oil by solidifying it first by rubbing it with a pack of ice or frozen vegetables. Once it is fully hardened on the place, remove it afterward by scratching it off with a paint scrubber or blade.
Do scratch the main wooden part of the floor as it will leave permanent marks. This technique is likely to work with tars, as well. To evacuate pastel imprints, rub the floor with mineral spirits, or take a stab at scouring with a little toothpaste and a brush to scrub of the accumulated dirt in your floor.
Step- 05
Now, as you have done all the previous steps, remove the old layers of protective coating with a good wax remover. Do check out the manufacturer guidelines while doing it.
Now clean the entire floor with an exclusive hardwood cleaner. A good cleaner protects the wood needs as it is being bashed with water, cleanser, and solvents.
Once you have removed the old wax coating of the floor and done with all the cleaning, make sure to re-wax your floor. Reapply the wax with care because it is important for your hardwood floor. Check out the manufacturer's manual for knowing what they recommend about how long you should take for drying.
What to Mop Hardwood Floors with?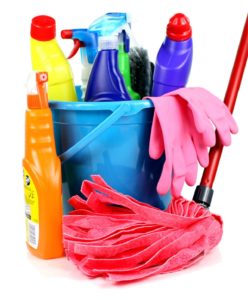 As you will be mopping your hardwood floor, you will require various supplies to keep at your hand. You might need to have supplies like vinegar, a microfiber mop, and one spray bottle for maximum convenience.
So if you are Mopping the hardwood floor with Vinegar and Water, You will also need to get a bucket and a cloth as well. Use ½ cup (120 mL) of white vinegar with a gallon (3.785 L) of warm water in a bucket.
But one thing before you start mopping, you should always eliminate all the dirt and debris from the floor and then use a dust mop after sweeping.
Make a solution by mixing the vinegar and warm water. If you want to can also mix 2 or 3 drops of essential oils in it, but it's entirely up for you.
On the other hand, if you are mopping the floor with Spray Bottle and Microfiber Mop, the supplies you require is just the same, except for the bucket and cloth.
Frequently Asked Questions
Should you mop hardwood floors?
Yes, mopping the floor regularly will be very helpful to remove dust and dirt.
How often to mop hardwood floors?
You can get done with it by cleaning the hardwood floor only once, but let's say cleaning it twice will be the optimal option for a homeowner.
Can you mop hardwood floors with bleach?
Yes but only if it is mixed with water. Applying bleach directly on the hardwood will do considerable damage to the hardwood floor.
Can you mop hardwood floors with water?
Yes, you can but mixing water with other cleaning solution will provide better results.
How to mop hardwood floors without streaks?
After mopping, clean the floor with a dry cloth or pad to prevent streaks on the hardwood floor.
Can you mop hardwood floors with pine sol?
Yes but only when mixed with water.
Can you mop hardwood floors with vinegar?
Yes but you should be using a tiny portion of vinegar with a considerably large amount of water to avoid any harm to the floor.
Finally…
It is okay to start getting severe headaches when all the pets, children and adults humans at home start to drop any food on your precious floor.
Humans will make it dirty in any random occasion they get. So does the pets. So as the excitement of getting a new shiny hardwood floor start to wane off, you need to be calm and calculative about how you will keep your hardwood floor shiny and new.
We hoped to provide everything you might need in this guide on how to clean hardwood floor. Hopefully, it will make it a little easier for you.
Read More
She is a proud mother of three children. Married for 25 long years! She is the perfect Admin & Editor in chief for this site. She will be sharing her life long experiences with us.