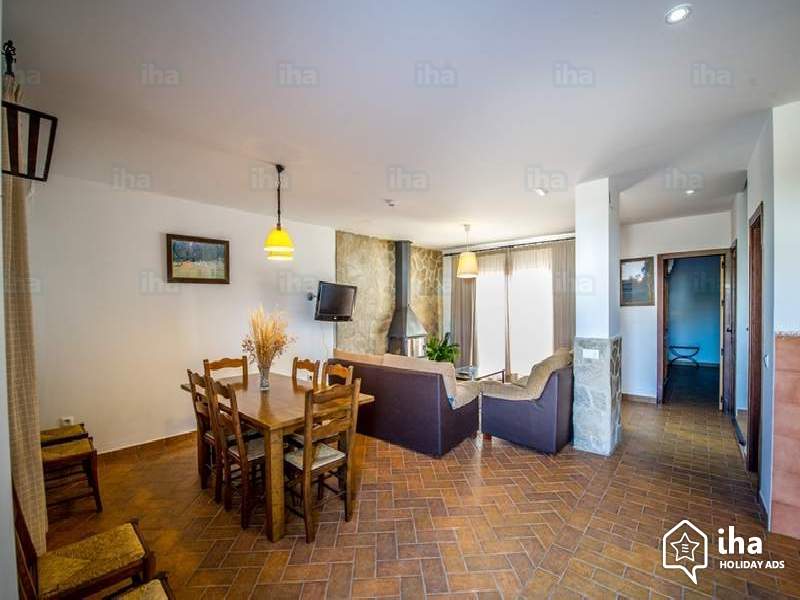 It's a terrible feeling to discover your favorite floor with stain marks from the furniture!
Hardwood floors are one of the most sensitive things in the house. Most of the time, wood floors get damaged because of the furniture. A little scratch makes the floor ugly. For protecting hardwood floors from furniture legs, you need to be careful.
Due to carelessness, we often drop scratch on floors. You can get rid of this problem by doing some simple tasks. Today I will be talking about 5 great tips on how to keep furniture from scratching hardwood floors.
How To Keep Furniture From Scratching Hardwood Floors?
Be careful when you're moving furniture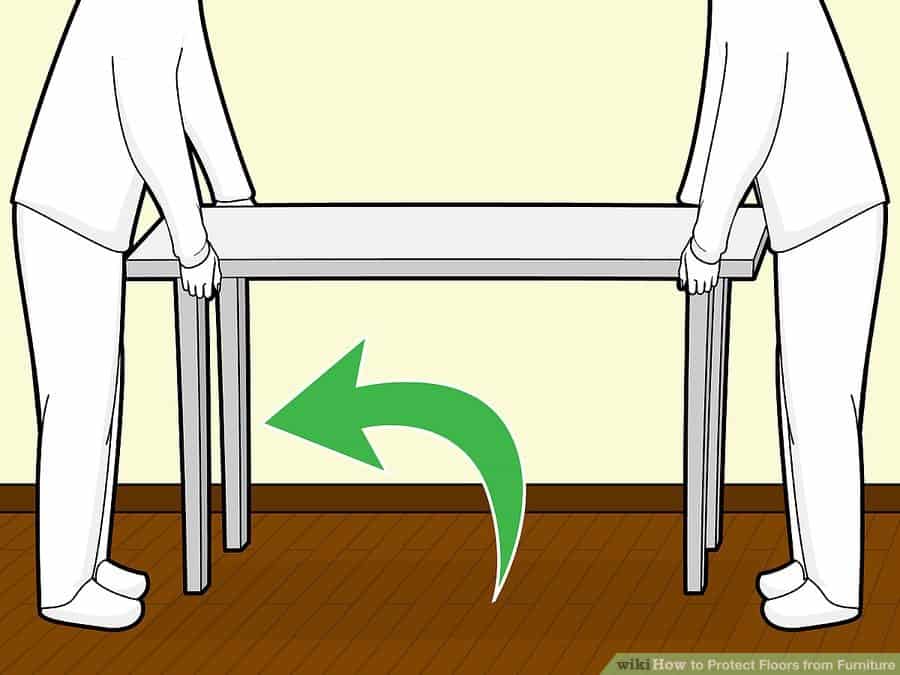 Instead of pushing or pulling, try to move the furniture by lifting. If you drag the furniture, It can get damaged. So, to protect hardwood floors from furniture scratches you should always lift the stuff when you're moving it.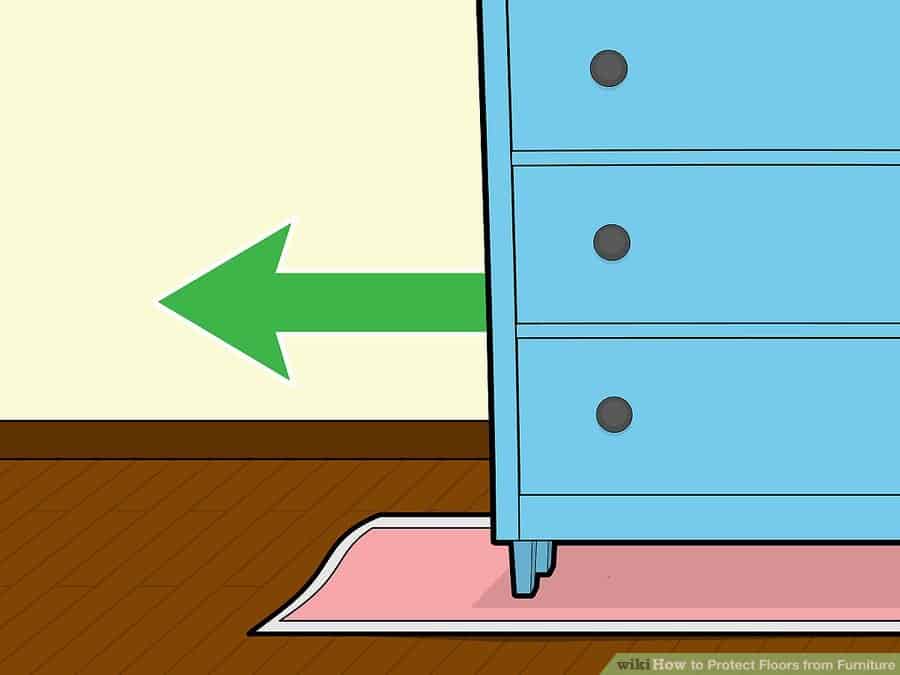 In case you don't have the manpower or strength to lift the furniture, then put a towel or blanket under the furniture and push it slowly. Keep in mind, if you're moving larger or heavier furniture, always fold the towel or blanket properly. It makes it thicker.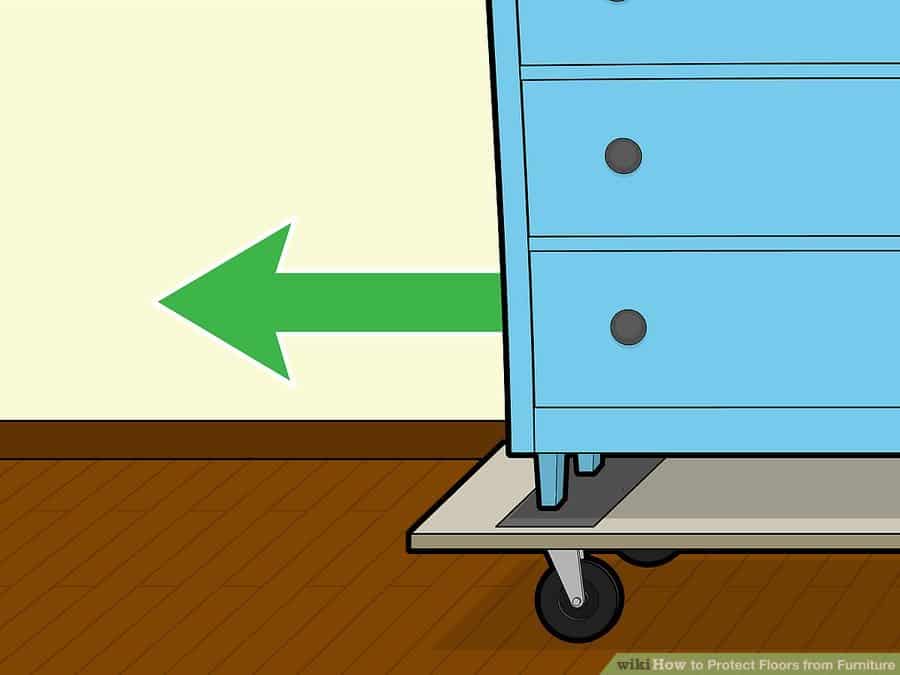 If you don't want to do the above works, you can use a dolly to move your heavier furniture. It will save you both time and energy.
Use rug underneath your furniture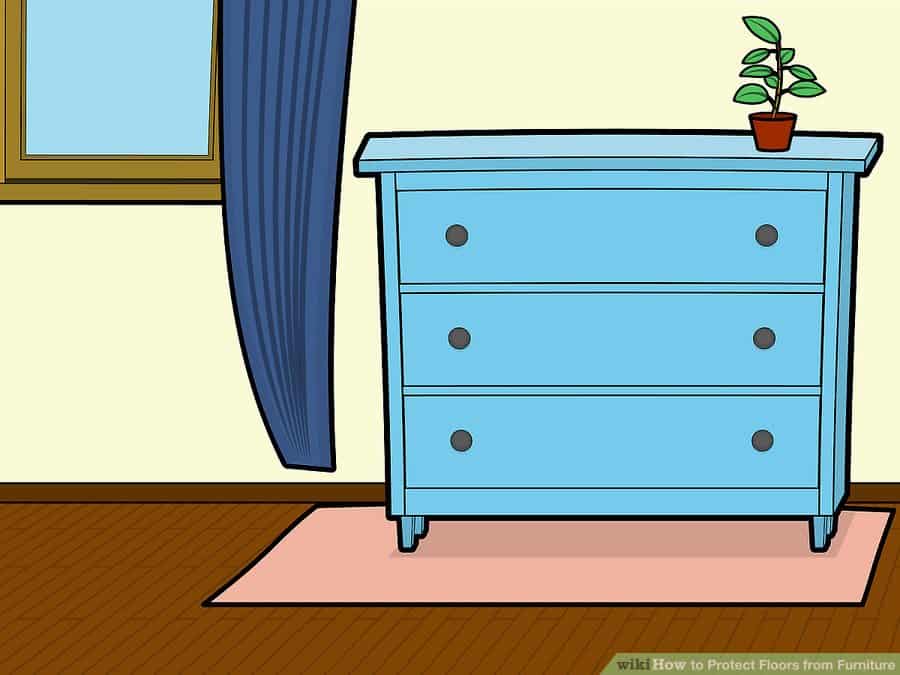 First of all, a rug will make your home look elegant and also protect the floor from unusual scratches. When you're using a rug, make sure you clean under the rug from time to time.
You can also use furniture cups. Furniture cups are mainly made for heavy furniture. Always try to use cups for weighty stuff.
Placing a rug is one of the best ways to protect hardwood floors from furniture legs. So invest in a rug without any thought. Or you can make the rug yourself too!
Take various furniture pads

Always keep pads on the furniture foot. Furniture pads can protect your wooden floor from scratches. There are many kinds of pads in the market. For example nail-on pads, self-adhesive pad, slip-on pads, etc.
Let's talk about these pads.
Nail-on pads: These pads are soft around and there is a nail in the middle. These pads normally used on the furniture that doesn't move much. Nail-on pads should be installed properly, otherwise, the nail can damage your wood floor.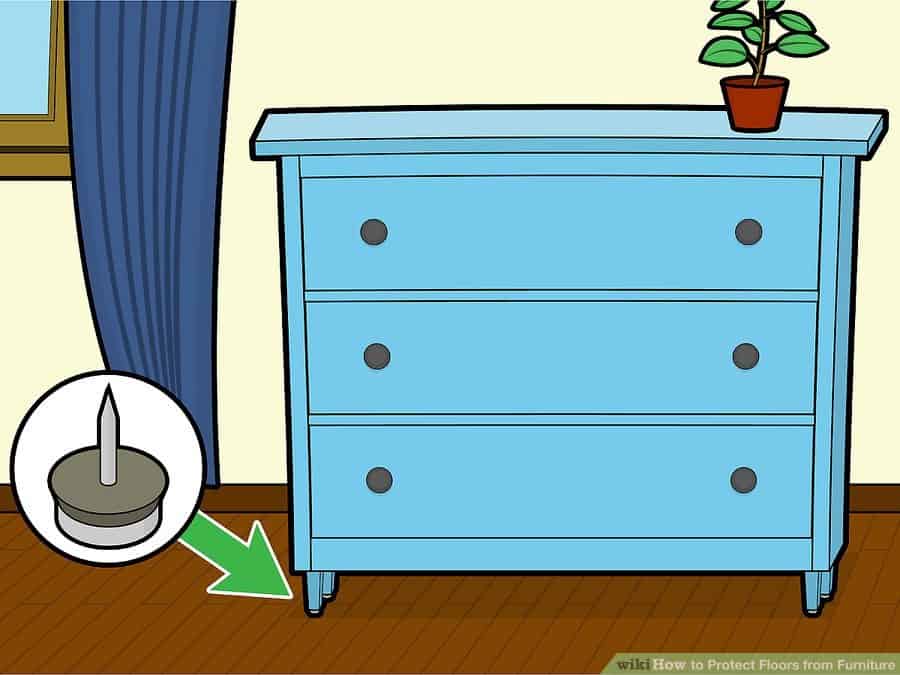 Self-adhesive pad: The self-adhesive pad is one of the most used furniture pads. This pad has adhesive on one side which is convenient for use on furniture. Before using this pad, make sure to clean the base of your furniture.

Slip-on pads: These pads are usually square and the bottom side is so soft as you can pull your furniture easily. These pads are used for furniture that is moved frequently. This type of pads is usually used for chairs, small tables, etc.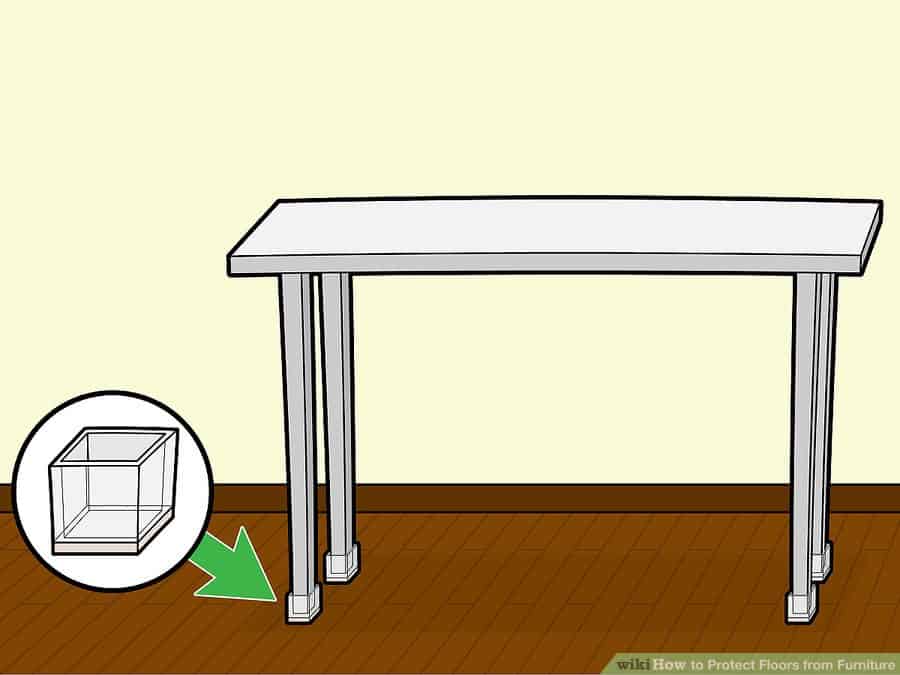 If you have a budget problem then you can make pads yourself. You can use old rugs, leather, towels, clothes etc to make pads at your home. Just remember that pads should be larger than the furniture. Check the furniture pads after a while. See if everything is okay, make a change if needed.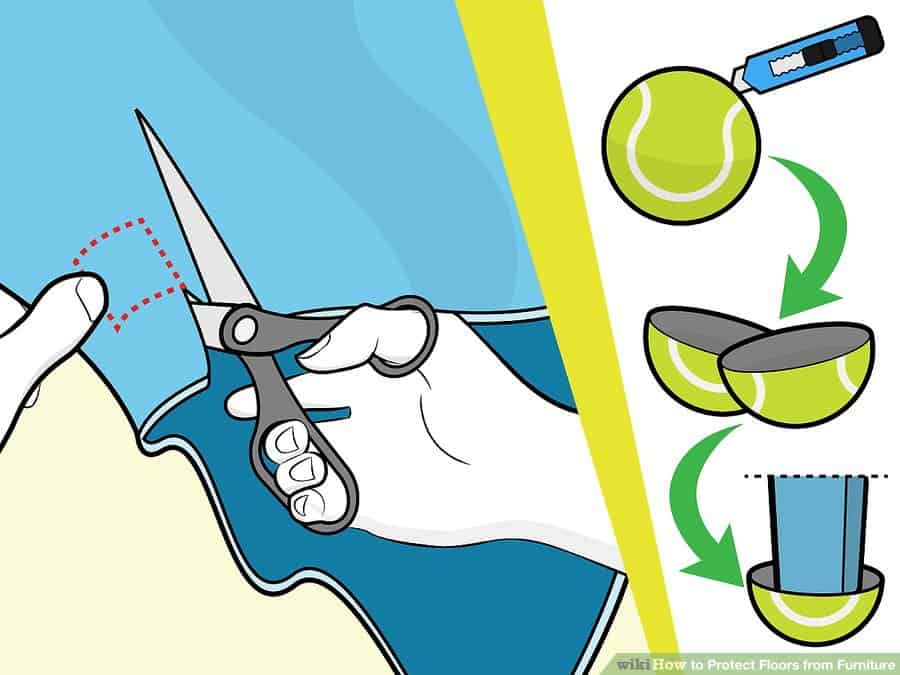 No matter what kind of pads you are using, always be careful. Otherwise, when moving the furniture you can still the scratches on the floor. One more thing, furniture pads won't work effectively if your floor is dirty. So always keep the floor clean.
Always protect and take care of your floor
If you have dogs or cats in your house, then you need to be extra careful. Always cut or trim your pet's nails. Otherwise, your little furry friend can easily put scratches on your wood floors.
The floor should be cleaned every day. Try to vacuum regularly. And when you are doing vacuuming go with carpets first.
Always take off your footwear when you're entering the house. This will make your house less dirty. Mopping is one of the best cheap cleaning solution ever. Give it a try, you will love the process.
If you do accidentally scratch the floor, try to repair the scratch as soon as possible
The simplest solution is to use Scratch-removing sprays. You can find it in any tool store near you. And it's quite easy to use. Finishing oil can be used if the scratch is a little bigger.
If the scratch is too deep then you need to use wood fillers and repair it with chemicals.
There is a simple life hack if you want to do none of the repair jobs, then just place a carpet or rug on the affected area.
Read: Best way to clean grime off hardwood floors
Replace the wooden floor after a while
If your Hardwood floor gets really old, then you should think about replacing it. If you purchased recently, get a maintenance plan from the company. They often do small services for free of cost.
Replacing an old wooden floor might be costly but It will save you time and a lot of work.
Any kind of furniture can damage your hardwood floors. Always maintain a good protective routine for your floor and furniture. This will make your floor last longer.
To maintain your floor in a good shape, apply these great tricks I mentioned the above. You won't be disappointed. I promise!
Read More
She is a proud mother of three children. Married for 25 long years! She is the perfect Admin & Editor in chief for this site. She will be sharing her life long experiences with us.