A mop is something we use on a daily basis and the right one makes the cleaning job easy. Now you can ask how to differentiate between mops to understand which one is the right one! Many people get stuck in this case because they find all mops relatively similar even though there are some differences. This is why, in this article, I am going to talk about Steam mop vs spin mop in detail to give an idea on which one is used for which purpose.
So, after you are done reading this article you will be able to compare these two and choose the right one for your cleaning purpose.
Steam mop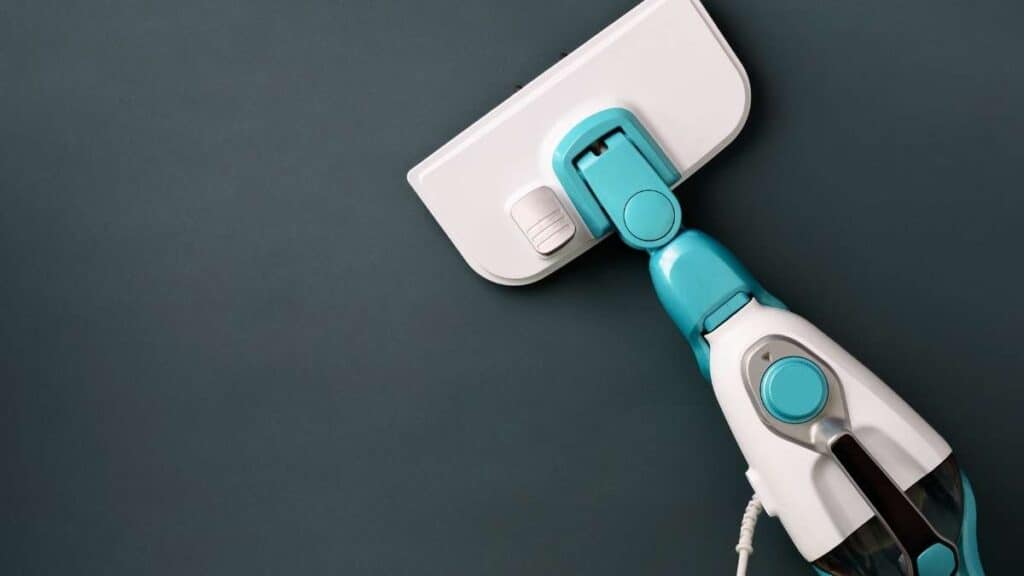 A steam mop is the kind of mop that uses steam to clean floors and carpets. It has an internal machine that creates steam and the steam is pumped out from the cleaning head. The steam helps to loosen dirt that doesn't seem to come off easily.
Besides that, steam mops are highly used to disinfect floors and carpets. Steam mops are suitable for hard floors like ceramic tiles, marble floors, stone floors etc. You can also use steam mops to clean many more objects and on some selective surfaces in your house besides your floors.
Less dirty areas can be cleaned easily by a steam mop than other types of mops. You can find lots of top quality steam mops in different models and prices in the market. Even though the price is a little bit higher than the regular mops steam mops are worth buying.
Read: Do You Need To Sweep Before Using A Steam Mop?
So, if you feel like you need a mop that cleans and disinfects without any chemicals then there is no better choice than a steam mop.
Pros
Takes less time to clean dirt than a regular mop.
Kills germs besides cleaning.
Quickly dries wet places.
Easy to maintaining and store.
Effective and chemical-free cleaning.
Cons
Takes time to warm up.
Can be used on selective surfaces.
Expensive than other types of mops.
Spin mop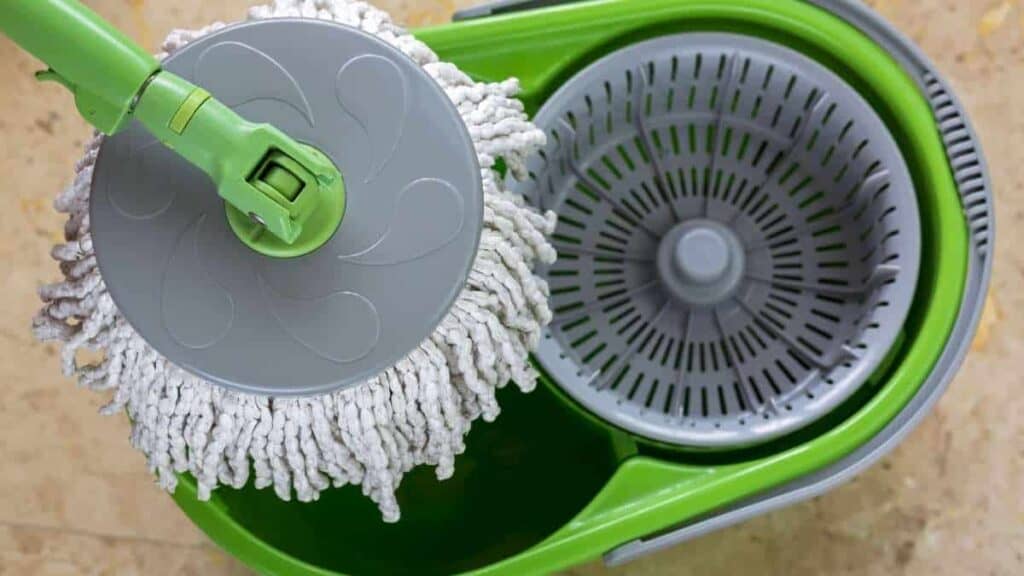 Spin mops are suitable for deep cleaning on a regular basis. It is suitable for any type of floors and surfaces but works best on finished floorings. It doesn't require too much manual effort while cleaning so anyone can use it.
Spin mops have a similar pad like a steam mop mostly made of microfiber. Thus it easily cleans and removes dirt from any type of floors without much effort. You can remove the pad from the mop and clean it easily.
Spin mops are highly used and last longer than the other types of mops. Spin mops will not require any electric power while cleaning. There are many brands that have some top rated spin mops at a reasonable price range.
Pros
Effective and chemical-free cleaning.
Lasts for a long time and very durable.
Deeply cleans dirt and dust.
Suitable for any type of floors.
Will not cause any damage to floors.
Cons
You have to use chemicals if you want to disinfect floors.
You have to carry a bucket to carry water.
Steam Mop vs Spin Mop
There are a couple of differences between a steam mop and a spin mop.
The spin mop is like a regular mop and doesn't require any electric power whereas a steam mop requires electric power as it creates steam.
For a spin mop, you have to use a bucket with water while cleaning the floors. A steam mop not only cleans but also helps to disinfect floors with the steam without using any chemicals.
A spin mop on the other hand will require chemicals if you want to disinfect while cleaning. But the advantage of a spin mop is that you can use it on any type floors whereas you can clean selective type of floors with a steam mop.
Read: Reasons to Upgrade To a Steam Mop for Sparkling Clean Floors
The price of steam mop is higher as it makes steam to clean. But spin mops are way cheaper compared to steam mops.
Both steam mop and spin mop has its own advantages and disadvantages. So, depending on your floor and usability you have to choose the one that seems more convenient for you.
Final Verdict…
Now that you are at the end of this article I hope you know the main differences between a steam mop and spin mop and which one is better suited for your cleaning purposes.
In summary, if you want to do a deep cleaning on a daily basis then it is better to go for a spin mop.
However, if you want a mop for basic cleaning, drying and disinfecting purpose then buying a steam mop is a wise option.
So, think of your floor and usability first before choosing one between these two mops and only then you can choose the right one for you.
She is a proud mother of three children. Married for 25 long years! She is the perfect Admin & Editor in chief for this site. She will be sharing her life long experiences with us.