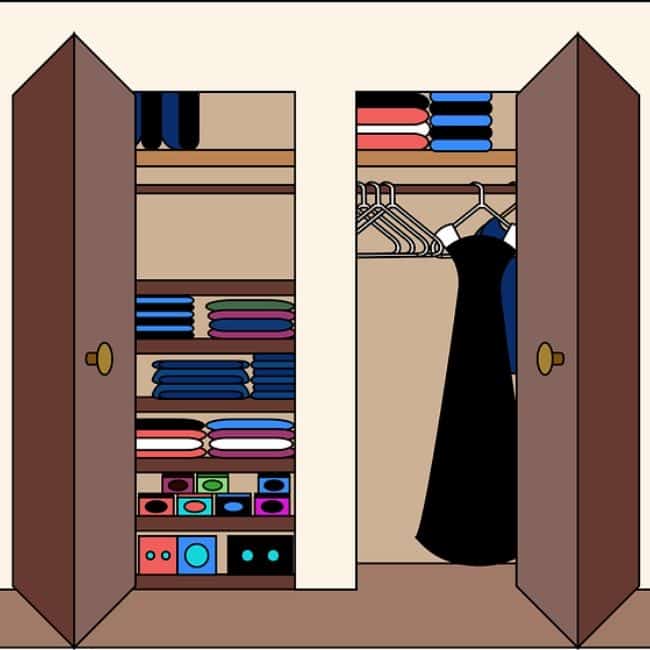 After frigid winter, spring is the year's most convenient season. And the changes in nature brings seasonal adjustments to our taste and fashion as we are moving into the warmer months.
So, it's no wonder that we keep hitting the stores to get trendy.
While spring is getting its first kiss, the laziness of winter still has its fair share on us. Accordingly, we keep tossing those trendy clothes and shoes into the closet mixing them up with the heavy winter outfit.
We think it's a matter of time being to spring clean the closet. But then we get distracted and forget our promise.
Consequently, the closet becomes untidy and crowded. Thus, finding what fits remains a challenge each morning.
Finally, we realize that the closet needs a going over before it gets really stressful.
But, how to accomplish this? Is spring cleaning a closet an overwhelming task to perform?
No worries. Because, today, I am going to briefly walk you through the entire process on how to spring clean your closet.
Maybe it can't do wonders, but it will be very helpful to serve as handy tips for spring cleaning your closet.
All right, without wasting time, let's see exactly how it works!
How to Spring Clean your Closet?-
The 6 Easy Steps
Step 1: Invest In Closet Organization
To begin with, check whether you have enough storage tools, such as hangers, boxes, shoe bins, hampers, hooks, etc.
Determine if the lack of these tools justify the reason behind your messy closet.
To bridging the gap between your organized and de-organized closet consider investing in:
Well, there is a ton of options to choose from. So, take the above checklist as a guide in making a worthwhile investment.
Step 2: Choose Your Timing and Seek Help
The spring closet clean up can be an overwhelming task if,
you choose the wrong day
try to tackle all at once
don't plan and break down the challenge
So, despite being mindful spring cleaning need not be completed in a rush.
It might be sensible to work with your partner or friends on weekend days and add fun to it.
It is the most important step in how to clean your closet checklist. In order words, a good closet purge helps justify what to put back in.
Following this step, you will see the amount of workload that was cut short. You can then concentrate more on the apparel that deserves a place in your closet.
Step 4: Cleaning Out The Closet Inside
The closet is now empty and you get the best view of all the hidden dust accumulating over time. Now it's time to get rid of the allergens and revive your closet.
Step 5: Organize & Put Things Back
After the clean up you can put all the apparel back into the closet. And remember the way you plan and organize your closet will dictate how easy it is to access and pick a cloth from your closet.
So, it is important that your closet has a mixture of hanging rods, hooks and vacant floor space.
Additionally, you need to install a few shelves to maximize vertical space. Not to mention, you have to bring seasonal adjustment to your closet as well.
Therefore,
Step 6: Weekly Closet Maintenance
To keep your closet in great shape throughout the year the weekly closet maintenance is very crucial. Although it is not a mammoth of task, this is the part where the average people tend to get a bit lazy. The result is bitter and you are going to get your closet messed up sooner than you think.
To avoid such thing, make sure to do a closet maintenance at least once every two weeks.
To keep it organized you should:
Finally, that's how we go about spring clean the closet.
It could be time-consuming to properly organize and spring clean your closet. But a poorly organized closet will add even more hassle later on. So, don't take our points for granted.
Above all, be creative, allocate time for better planning and customize your techniques according to your closet.  
To sum up, a well-organized closet is all that you need to start a day. It brings peace and tranquility in the first place.
I wish the above guide has worked well in this instance and you are now better equipped on how to spring clean your closet.