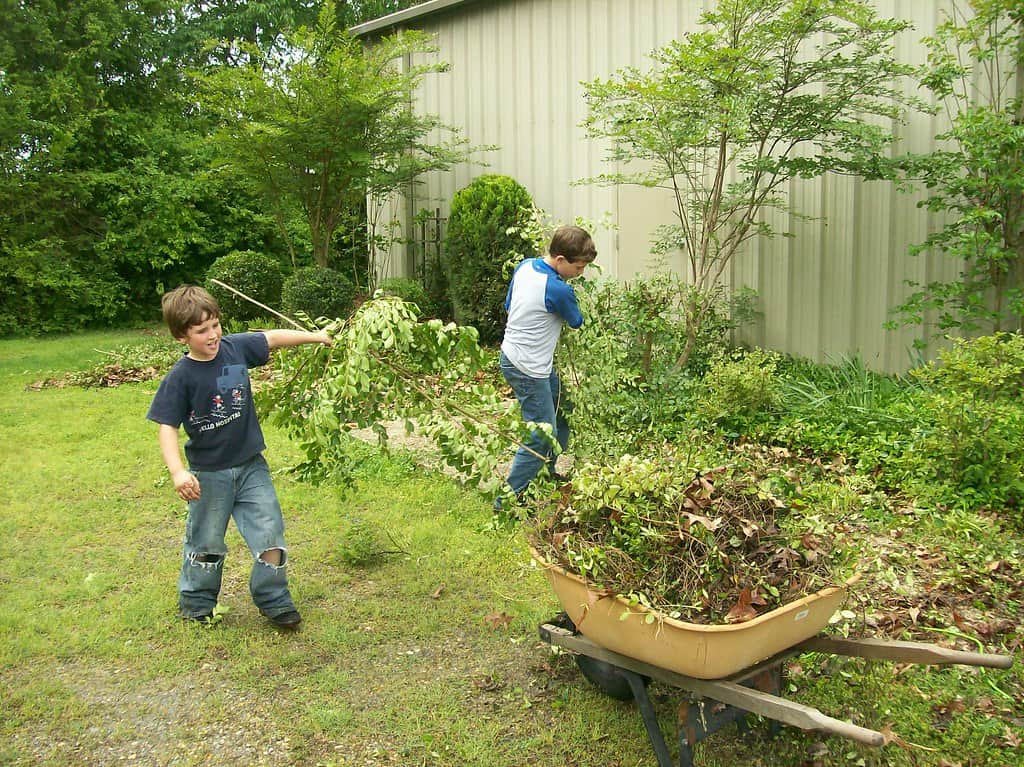 Hello, everyone! After spring cleaning the kitchen, today we want to move onto spring yard clean up checklist!
Winter is coming to an end and you may have already spring cleaned your house from the accumulated trash, but what about spring cleaning your yard?
The yard is an important part of your residence and like your house, your yard also deserves a sparkling look after the long cold, freezing winter.
A clean and polished yard increases the beauty of your dwelling.
So, set a date, rise up all your garden tools from winter hibernation and get your family members relaxed with gardening clothes.
Now follow the below checklist on how to do spring yard clean up easily and efficiently.
Spring Yard Clean Up Checklist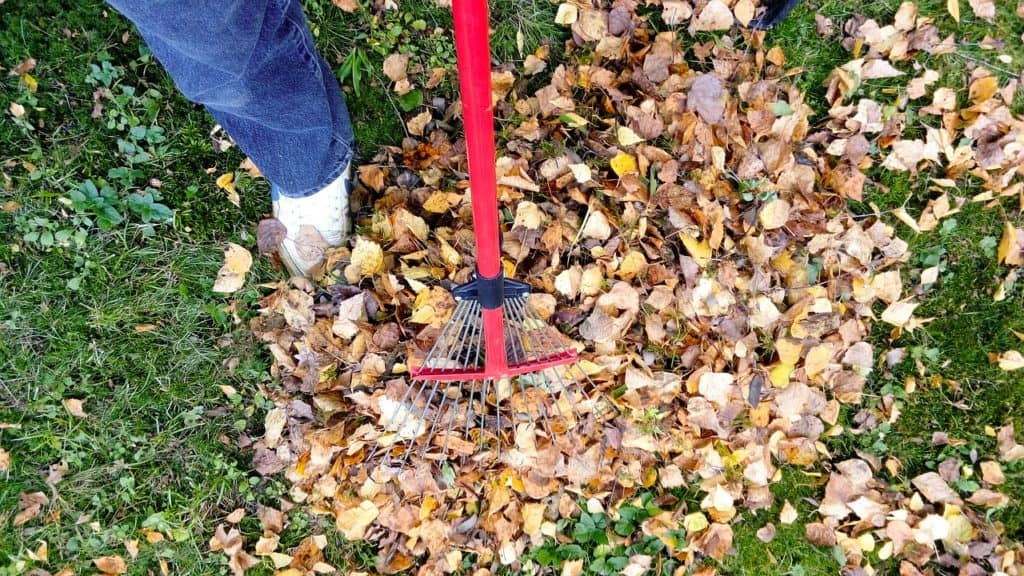 Lawn
The lawn should be the first step in spring cleaning your yard process. For that, first you need to make a spring lawn clean up checklist.
Clean your lawn properly using a rake. Harvest your preferred seeds and fertilize the lawn lightly. If required, apply crabgrass treatment on the surface.
To get rid of weed problems, use pre-emergent weed destroyers. Avoid using weed killers where seeds are planted lately.
In order to get an amazing lawn, aerate it regularly as it alleviates compacted soil, aids water and air in penetrating grass built-up. It also transpierces the soil in swallowing higher moisture, nutrients, oxygen and assist the roots to grow deep.
Put New Mulch
Make sure that you mulch out your lawn after the weather gets warm and soils dried out a bit. Once you have edged your beds and cut back deceased twigs, start your mulching process gently. Use heavy mulches as they last longer, better in quality and sights great.
To monitor weeds and intercept moisture, mulch around your shrubs, flower beds and trees. Stacking fresh mulch over the old plants in your garden will potentially suffocate your plants. In order to prevent fungal infections in those areas, remove the mulch from direct contact with trunks stem.
Look After Insect Issues
It's quite common that different insects will harm your plants and soil in your yard.
Wash out your plants and trees which might become home to ants and aphids. Apply insecticides and fungicides on the plants and surfaces if needed.
Use dormant oil to your shrubs and trees in order to overwinter different kinds of insects. Don't forget to look after covered flowers and vegetation before spraying dormant oil to nearby trees.
Deal With Aggressive Weeds
As winter ends, the weeds start to grow more aggressively and get into a really annoying condition as daylight increases during summer.
While growing, weeds will strengthen their roots and that's why it will be troublesome to pull them out.
Cut off the root crown of weeds half-inch beneath the ground using a hoe. It prevents the deportment of new seed surfaces where they may sprout.
Get rid of weeds like capeweed and white clover by pulling them out using your hand or apply herbicides in order to impede any sprouting in the future.
Pathways And Patios
Before getting benefitted from outdoor spaces, it's important that you prepare them well to felicitate. Wash your metal, wooden and plastic furniture using mild soap and hot water. To get rid of sticky dirt use a nylon scrub brush.
Let the furniture get sundry after the cleaning. Using stiff broom remove any kind of mildew on the deck and then rinse them thoroughly.
Make a mixture using 2 cups white vinegar and one cup baking soda and then deploy them over the concrete pathways using a broom. Now keep them for 30 minutes and then scrub clean them using a nylon-bristled scrub brush.
Clean Up The Surroundings Of Plants
Surroundings of the plants get untidy frequently with dead foliage and fallen leaves. Unusual weeds also mess up the surroundings of your plants. These hamper the proper growth of your plants and trees.
Take up spent annuals, dead foliage and through them into the garbage with other organic waste. Now set a new layer after removing the existing mulch after spring planting.
Fertilize Your Land
Prolonged winter mitigates the quality of soils in your garden and lawn. To get it back on a healthy state, fertilizing is quite important. It will ensure the speedy growth of plants and aid in establishing rigid roots to face heat and drought throughout the summer.
Fertilization helps in creating strong grassroots which prevents weeds to grow randomly. When the weather heats up, fertilize using aged manure. Compost or other organic fertilizers also favor the growth of trees and plants.
Water The Soil
After fertilization, watering the lawn surface will increase the efficiency of the soil. Initially, gardens and lawns should be soaked 10 centimeters deep into the surface. After the top layer dries up, water again which will help plants in developing deep, healthy roots.
To avoid diseases bearing mold and boletus, water the surface before the sunset. Applying three to five centimeters of water regularly will increase the growth of your plant's root.
Prone Away Dead And Damaged Twigs
Pruning is the process of removing selective plant parts like roots, buds, leaves, and twigs. Using a chainsaw, prone away any damaged, dead or diseased branches from the trees.
Flowers can be pruned to decrease disease and enhance air circulation before they bloom out. Lop away overgrown trees and shrubs back to the part you want to promote in its path.
Prepare Damaged Lawn For Spring Seeding
Though grass starts to grow at the end of winter, the beginning of the spring is the perfect time to test soil's pH for the purpose of assembling the right amendment. To plan for the seeding which should follow in a few weeks, remove plows, salt, and disease-damaged turf.
In order to keep new seeds moist, work in half-inch layer compost which will increase the germination rate. When forsythia starts to bloom, start seeding in your lawn areas.
Conclusion
I understand that the discussed spring yard clean up checklist may not be used entirely to spring clean your yard. But it's obvious that those points will immensely help you out in spring cleaning your yard perfectly.
I tried to keep it short and brief and went through the complete spring yard cleaning checklist in an easy and stirred manner.
After following the above checklist a spotless and gorgeous yard is the best that I can wish, at least for now!
Read More
She is a proud mother of three children. Married for 25 long years! She is the perfect Admin & Editor in chief for this site. She will be sharing her life long experiences with us.