As an Amazon Associate, I earn from qualifying purchases. There is no extra cost to you. Thank you if you use our links; we appreciate it!  Learn More.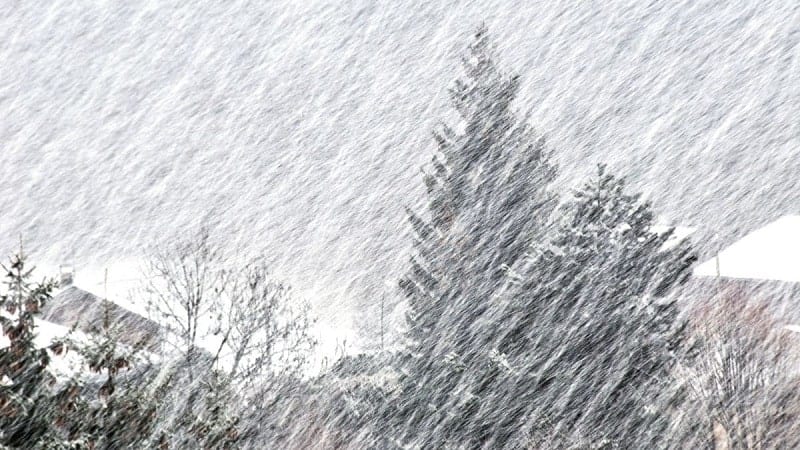 A blizzard, a hazardous winter storm, can be an eventful time in the life of a city. Schools may close for days, power outages are common, and traveling becomes dangerous for anyone who doesn't own an off-road vehicle. So, staying at home is the reality in most cases and you may wonder how to prepare for a blizzard at home?
Most of us know what to do when warned by the extremely hostile winter storm. Normal that we stay home, don't venture outside, and maybe even call in sick.
In winter, it's time to take steps to make sure you and your family are prepared for the worst. Here you go with six practical suggestions what to do during a blizzard.
What is a Blizzard?
A blizzard is a fierce winter storm with heavy snow or ice pellets falling, at least three hours of wind that's blowing at least thirty miles per hour. It may accompany strong winds with the wind-chill factor below zero. There are many other conditions to make it a blizzard, but these are the most common. The first condition is how long the storm lasts. A storm can last twelve hours or more to make it a blizzard.
When Do Blizzards Occur?
A blizzard occurs when the snow is whipped up by strong winds, and it is often accompanied by sleet or freezing rain, making visibility very difficult. Blizzards frequently drop a foot of snow in only a couple hours. So, it can also be defined as a winter storm characterized by high winds, heavy snow, low visibility, high winds, and subzero temperatures.
It can occur at any time of the year, but will typically happen during winter seasons. The National Weather Service (NWS) defines a blizzard as continued winds or repeated gusts that are greater than 35 mph or blowing of snow decreasing reduces visibility to below 1/4 of a mile.
How To Prepare For A Blizzard At Home?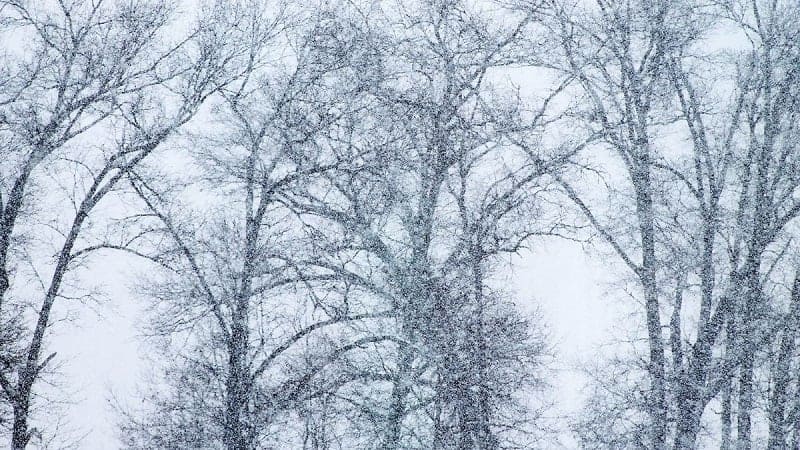 Now you go with 6 tips on how to prepare for a blizzard storm.
Stock Up for Essentials
If you live in the Northeast, then you know that blizzards are just as much of an annual event as presents on Christmas Eve. The best way to prepare for the impending winter storm is to stock up now on necessities like bread, milk, eggs, and other food staples. Now it is not the bargain time to go bargain hunting for deals at Target or Home Depot.
With a winter storm warning in effect, many people are preparing for a possible blizzard. If you're not sure what to do before a blizzard, there are some important things to think about before heading out shopping. First of all, don't forget your list. You'll need the basics- food, water, medicine, and blankets- as well as some extras like a first aid kit and flashlight.
You should always have warm clothes in the winter, but when there is a storm coming, it is important to have buckets of water for when the power goes out. Stocking up on canned foods that are not perishable in order to hold off until the storm subsides is the essential blizzard preparation.
Charge Your Cell Phone and make emergency contact list
There are many situations one might encounter when a blizzard is brewing. The first step to take when a blizzard is forecasted in an area, is to charge your phone and make a list of emergency contacts list along with the stocks mentioned above.
Charge your phone and laptop can keep you connected if the power goes out. It's hard to know for certain what will happen when the snow falls, but some may find it useful to have an emergency contact list in case of an evacuation order or power outage. This is an easy way to ensure all your safety needs are met.
Prepare Your Vehicle when warned of hazardous blizzard?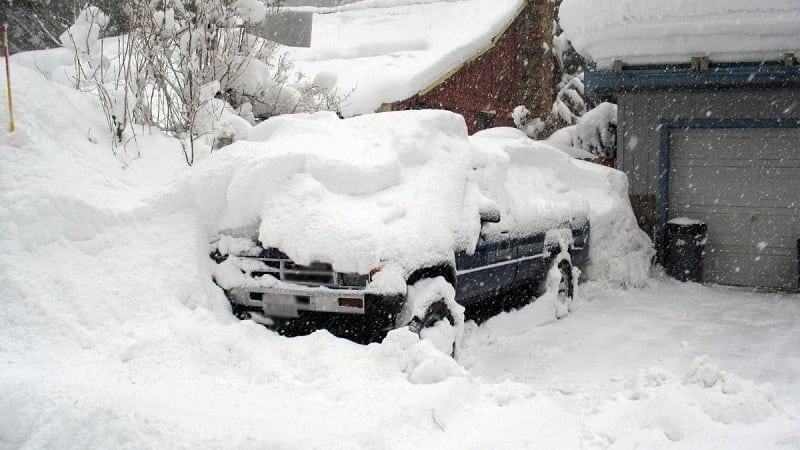 Preparing your vehicle for the weather is always a good idea and if you live in an area that experiences harsh winters, learning how to prepare your car or truck can be essential. It's important to check the weather on a regular basis and make sure that your car has enough gas to get through the storm, as well as a full tank of antifreeze in the winter months.
As said already, blizzard might have an extended period of snow, wind, and low temperatures. This storm is life-threatening but can be avoided by making sure your vehicle is prepared before the storm. Snow fall can cause damage to the roof or hood of the car. The more snow on top of your car, the more pressure it will put on the vehicle. Therefore, you should not let the ice pellets or snows pile up on your vehicle.
To summarize, how to prepare your vehicle in case of a blizzard knocking include checking fluids, making sure the gas tank is full, checking your tires, and shoveling out any snow that may have accumulated on top of or around the your car.
Other helpful tips regarding how to prepare for blizzards include running the engine periodically to keep the battery charged and using an emergency kit like jumper cables or flares should you get stuck on the road.
Storm-proof Your Home
Many people take the steps needed to keep their homes safe and dry during the summer, but often do not consider what they will do in case the weather turns nasty. But it is important to be prepared for any kind of storm by taking a few precautions.
When we're told that we'll experience a hazardous winter weather, we must leap into action to get our home storm-proofed.
To begin with, doors and windows should be sealed with caulking and weather stripping. Insulate pipes and faucets, so they don't freeze. You ensure your water heater is set to 120 degrees so it doesn't freeze up.
Spare some time to double-check gas supplies for your furnace or generator. But you should not set the grill, generator, your oil-run heater, and camp stove in enclosed space as doing so can invite hazards resulted from carbon monoxide.
To ensure utter safety, you better install CO(carbon monoxide) detectors and smoke detectors. You plan on what to do after a blizzard should include revoking many of the storm-proofing measures as they are just a call of emergency.
Other crucial measure of storm-proofing your home include, clearing the rain gutters, having tree branches trimmed that can reach out to your home, keeping a fire extinguisher around you, putting plastic sheets over the windows, and shut up the rooms not used to ensure more heat.
Stay Indoor and Limit Outdoor Needs to Emergency Only
Those who live in areas threatened by blizzard should limit their exposure by staying indoor. It is important to understand when you need to go outside for emergencies such as when the electrical power goes out so you can avoid unnecessary exposure.
In that case, ensure wearing cozy outfits that include waterproof boot, hats, and mittens. Shut down heating, cooling, electricity and gas systems as well as any appliances that could cause a spark. Keep all wood or coal burning stoves inside and don't use barbecues or campfires outside. That will help you fight against frostbites, shivering, and hypothermia like disorientation and slurred speech.
When and where to go for a shelter?
A blizzard is in the forecast for this weekend in most of the northeast. Check the local officials find out whether or not there will be school closures and when public transportation will resume service after the storm. Pack blankets, toiletries, an extra set of clothes, and food that can last up to three days in case snowfall makes travel impossible.
People are being urged to stay home while officials work to clear roads and restore power. But what about pets? Animals can't stay idle for days while humans deal with repairs.
When the threat of blizzard becomes a reality, it is important to know when and where to go to a shelter. If you are home during a blizzard, stay there unless the power goes out. If you must leave your home and wait for help or shelter, make sure to do so before roads become too hazardous.
In short, it's a good idea to have a plan in place before the storm arrives. Once the snow fall starts, it will be difficult to get to shelter from the cold and wind. Inform your family members where to meet if they get separated during the storm, and ensure that pets are taken care of.
Takeaway…
If you live in an area that is prone to blizzards, make sure you have a survival kit with the essentials; food, water, flashlight, and other supplies. And the next time an impending storm is on the horizon, you are prepared to weather the storm.
A final call to action is always preparing for a blizzard and take precautions such as stocking up on important items or being aware of what your local emergency officials recommend.
Having said that, 6 suggestions above on how to prepare for a blizzard at home should equip you to fight and survive a nasty winter hazard like blizzard.
Amazon and the Amazon logo are trademarks of Amazon.com, Inc, or its affiliates.
She is a proud mother of three children. Married for 25 long years! She is the perfect Admin & Editor in chief for this site. She will be sharing her life long experiences with us.