As an Amazon Associate, I earn from qualifying purchases. There is no extra cost to you. Thank you if you use our links; we appreciate it!  Learn More.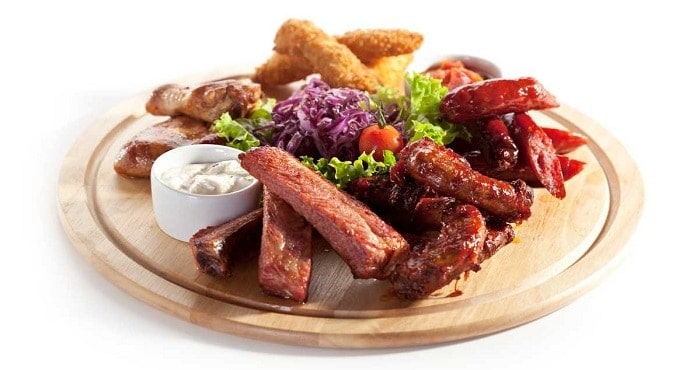 Smoked food such as BBQ fish or grilled meat with their aroma and yummy taste has been the favorite for most people. Also, there's a running conception that smoking cooking and smoked food are good for health.
But recent scientific experiments have proved it wrong and have initiated the debate, "Is smoked food bad for you?" Honestly speaking, smoking food on high-flame using wood or gas is linked to cancer and other health issues. And this is true for both smoked meat and fish as well.
So, to break down our common misconception that smoked food is the healthiest one, we will illustrate a few important facts in this article.
Stay with us if you want a healthy and safe diet.
Benefits of Smoked Food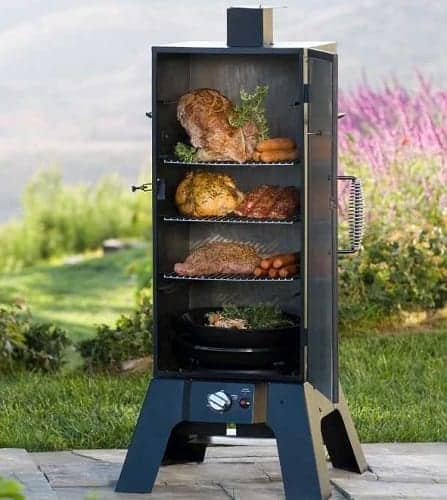 Let's not be too harsh to smoke food. It has some pretty serious health benefits for sure. In fact, if cooked in the right way, smoking cooking can be both delicious and healthy.
Its key benefits are-
Smoked foods cooked in low heat with a slow process preserve the nutrients most. It preserves the amino acid and protein of fish and meat items more than any other cooking process. So, you will extract maximum nutrition.
Smoking food avoids sauces, extra oil, and fats. Thus, you will consume the least fat and oil with the smoking of meat and fish items. Also, during the slow-cooking process, flames will burn the most fat from the meaty and fishy sections. Hence, you will get the lowest fatty items.
Previously, smoking was used to preserve food for a long time. The benefit is still used to preserve food. When cooked in optimal flame with a slow and long process, smoked food will have an enhanced shelf life. So, you can keep them for a longer time in the fridge and cut the cost of food.
Smoked fish and meat, along with vegetables, are also the tastiest food you will ever see. The low and slow cooking boosts the aroma and flavor as nothing else can do. Thus, it enhances your appetite and is a great way to entertain people at parties and occasions.
Smoked foods are also pretty safe. These foods have a bacteria-resistant coating and the least moisture. So, they won't get rotten soon and remain eatable for a long period. Furthermore, smoking meat and fish with friends and families is a great way of entertainment and fun.
Read: Proper steps to plan a cookout
Is Smoked Meat Bad for You?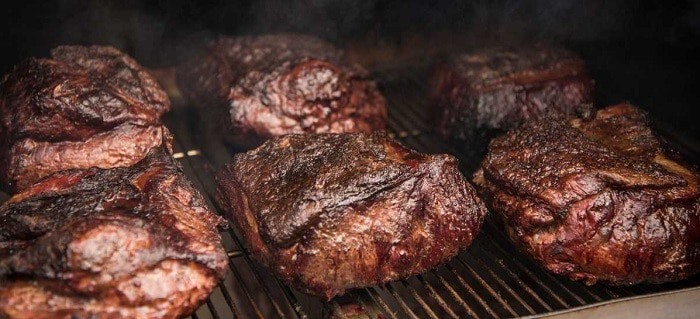 When winter advances, the smoky hot steak or BBQ chicken becomes our favorite item. Their taste and aroma feel our appetite like nothing else. However, such meaty steaks or grilled chickens also come up with their side effects, especially if they aren't cooked properly and you consume too much smoked meat.
The compound of carcinogens in meat is responsible for cancers in the human body. The compound material is a combination of heterocyclic amines and polycyclic aromatic hydrocarbons. It will often attach to the meat surface during the smoking time.
Read: How to add smoke flavor to a gas grill?
Hence, the more you cook the meat in flame and heat, the higher the risk of cancer will be from the grilled meat. Thus, smoked meat cancer is potentially high in well-done meats. Also, smoked meat causes infection in the stomach too.
The good thing is that there're ways to avoid such harmful effects of smoked beef, mutton, or chickens. It includes-
You may use a zeolite filter for smokers. Zeolite is a natural element and used to purifying water in many harsh conditions. It is also used to remove the harmful elements from the meat as you prepare to smoke it.
The grilling surface must be neat and clean. You should never use an untidy grilling surface.
When you prepare the steaks, trim off the additional fats. It will reduce the carcinogens in meat to make it safer.
Is Smoked Fish Bad for You?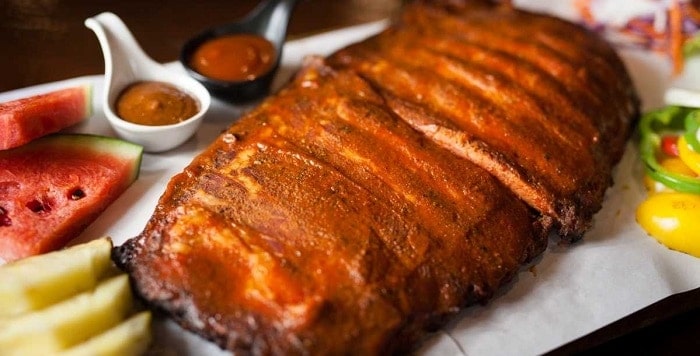 This has a tricky answer. Most researchers and experts are unsure whether or not smoked fish contains any elements for cancer or other health side-effects. But the American Institute of Cancer Research has a different opinion on the topic.
They consider smoked fish as dangerous for causing cancer as the processed meats. However, WHO in research in 2015 commented that smoked fish is less carcinogenic and still a safer option than red meats such as pork and beef.
Are Smoked Vegetables Healthy?
Finally, the safest option to eat some tasty and healthy smoked food items without any health concerns. Yes, vegetables like zucchini, potatoes, tomatoes, etc., are fully safe even after smoking.
Vegetables contain no fat, which is the root of carcinogens that further develops cancer in the human body.
So, you shouldn't worry about its presence in smoked vegetables and eat them happily.
Frequently Asked Questions (FAQs)

1. Is smoked food carcinogenic?
Yes, smoked food such as red meats and processed fish are carcinogenic. Processed meat, red meat, and salted Chinese style fish when smoked and grilled have potential evidence of containing carcinogens. It is stated by WHO and other researchers too.
2. What is the healthiest way to smoke meat?
Although smoking meat may be harmful to health, you can still find some way to reduce the risks. You should avoid fatty meat for smoking. Also, indirect grilling will help you burn out the fat without allowing it to drip into the grill surface, making it unhealthy.
3. Is electric smoking meat healthy?
Yes, electric smokers are good for safely smoking meat. In fact, electric smokers are thought to be the best smokers for meat when used in moderation properly. Over-hitting the electric smoker, will reduce its food-safety rating.
4. Is smoked salmon good for you?
Salmon is famous for its taste and high amount of proteins. It contains Omega-3 fatty acids too. If you smoke the salmon in low heat with good marinating, it will be highly nutritious for health.
5. Is smoked meat carcinogenic?
Both processed and red meat is highly suspected of carrying carcinogenic elements. When you smoked them for too long and increase the readiness, it is highly likely to increase the carcinogens.
6. Is home-smoked meat healthy?
Smoked meats are healthy to eat except for the fact that too much consumption of them may cause cancer. At home, you may use electric smokers for healthy smoked and grilled meats.
7. Is smoked cheese bad for you?
Smoked cheese contains 0.03 μg kg−1 of BaP or Polycyclic Aromatic Hydrocarbons (PAH). However, the standard is set at 1 μg kg−1 for meat and fishes. Thus, it is perhaps safe to eat smoked cheese.
8. Is smoked bacon bad for you?
Just like any processed food, bacon also contains nitrites or nitrates for treating them. Thus, it is likely to cause chronic diseases such as kidney diseases, asthma, or heart failure if you consume too much bacon, especially smoked ones.
9. Is smoked sausage bad for you?
Sausages are also treated with nitrite or nitrate to boosts their food color and shelf life. Thus, consuming too much smoked sausage is also bad for human health.
Conclusion
You should now get the answer of whether or not "Is smoking food bad for you?" Different researches show that processed and smoked meat and fishes are harmful to human health. During meat smoking time, it potentially increases the cariogenic elements, which will cause cancer.
So, be aware of the misconception that smoked foods are the healthiest.
Read More
Amazon and the Amazon logo are trademarks of Amazon.com, Inc, or its affiliates.
She is a proud mother of three children. Married for 25 long years! She is the perfect Admin & Editor in chief for this site. She will be sharing her life long experiences with us.